Stock Markets Slide as Signs Point to Global Economic Slowdown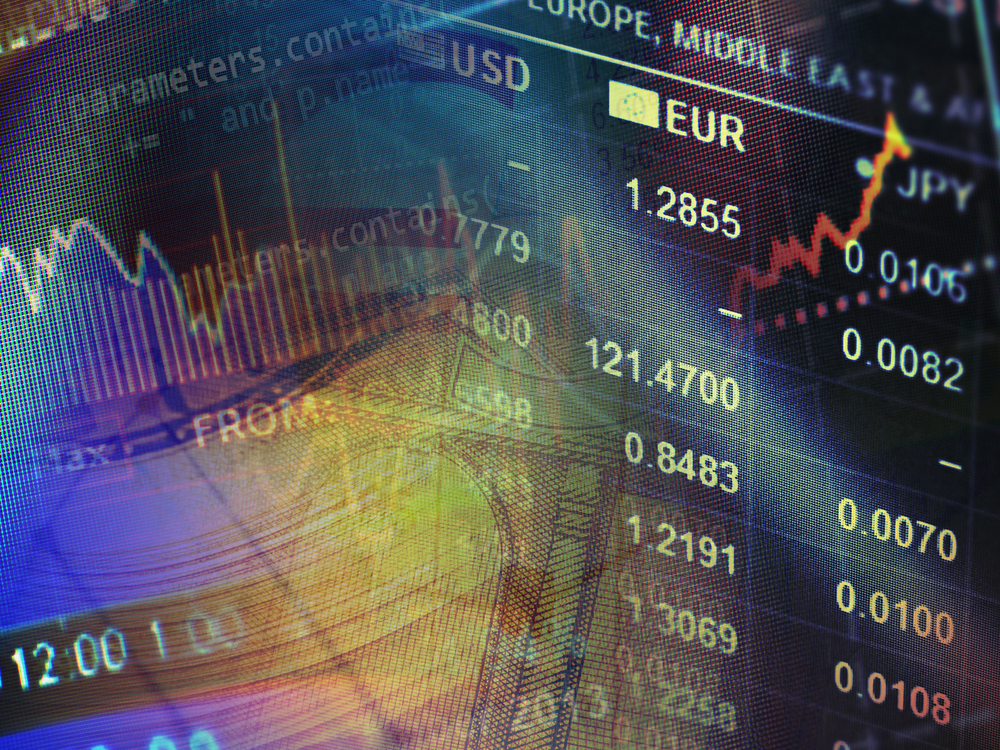 The last couple of years have been great (if you're lucky enough to live in a country that's managed to pull itself out of the last financial crisis). Stock markets have been on a lengthy bull run, the economy is booming, US unemployment is at a 50-year low, and, bam! It seems the party's over folks. Stock markets suffered around the world on Tuesday and signs point to a global economic slowdown.
US Investors Unnerved
The US-China trade war isn't just hurting the Asian economy. US manufacturing stands to lose as well. American investors were left rattled on Tuesday as large industrial companies reported that prices of their products would have to rise across the board–from earthmoving equipment to Post-its.
Concerns over rising interest rates, increased tariffs, and global inflation are all making investors a little twitchy. On Tuesday, large industrial companies Caterpiller, United Technologies (UTC), and 3M revealed their Q3 earnings reports.
All companies said that they will have to raise prices to cover the costs of labor shortage, decreased demand, and increased tariffs around the world. This is a price that will naturally be passed on to the end consumer.
Global Economic Slowdown May Be Imminent
While the IMF (International Monetary Fund) reports that growth in the world economy will continue in 2019, it conceded that in some larger countries like the US and China, it may have already reached its peak.
Caterpillar shares dove by as much as 7.7% on Tuesday and shares in 3M were down by 4.4%, as the prospect of a global economic slowdown increased investor anxiety.
The End Consumer Pays the Price
Caterpiller said they would be increasing their prices for their earth moving equipment by some 1-4% effective next year to reflect an increase in material prices and freight. While increased prices are expected to offset the rising costs, investors are still unhinged by the $400-million drop in Q3 earnings.
Office supplies and consumer products group 3M cut its 2018 earning projections by 4%, citing falling sales volumes in all regions except Asia-Pacific. The company is expecting an impact of as much as $100 million from tariffs next year which will translate to increased product prices.
The bad news wasn't restricted to industrial companies either, with major consumer goods producers Kimberly-Clark also seeing a dented profit margin. The company expects increased prices on raw materials to push up end product costs.
Stock Markets Set to See Worst Month in Years
Yesterday was also a dark day for Chinese equities, on track to make October the worst month in the last two years. On Tuesday, the CSI 300 index fell by 6% in the face of mounting global pressures, and despite Chinese officials' attempts to reinstate investor confidence in the economy.
The S&P 500 dove by 2.3% before bouncing back to close at 0.6%, and, amidst rising concerns over global growth, tariffs, the FTSE All-World index slid 1.4%. It's currently facing its worst performance in a month since 2012 when the eurozone crisis was in full swing. Energy and industry have been hardest hit with stocks plummeting almost 10%.
Investors, it seems, are getting ready for a global economic slowdown. Brace yourself, the bears may be getting ready to come out of hibernation.
Images from Shutterstock.