China's Biggest Gaining Day Cut Short By Reverse Swing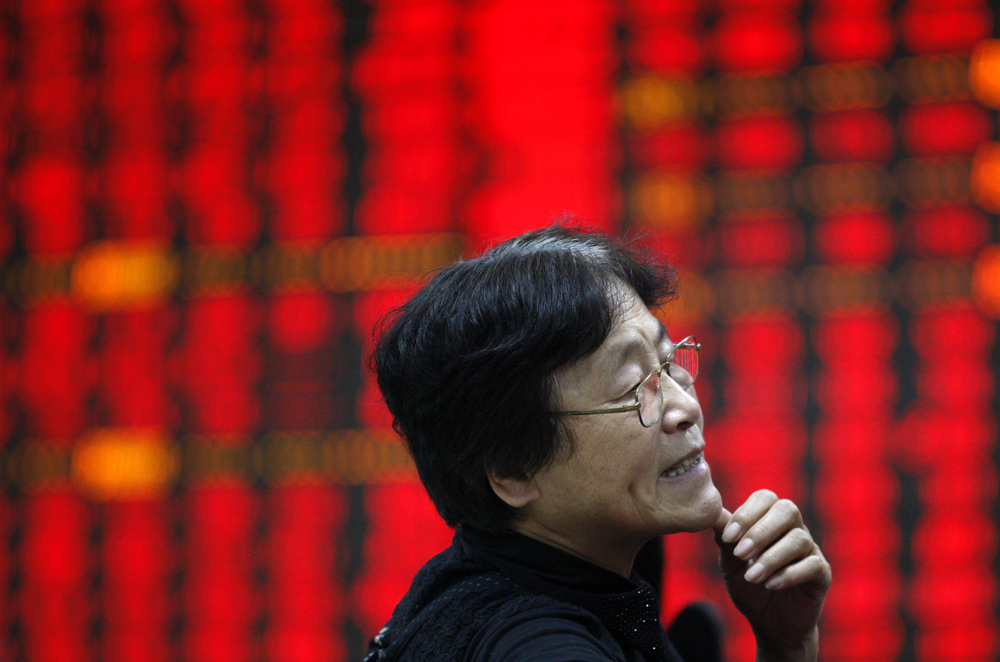 There's never a dull day in the stock markets and the latest movements in Chinese equities are enough to cause palpitations in even the most conservative of investors. After the best one-day gain in three years yesterday, Chinese equities swung the opposite way on Tuesday pulling down the European and US futures trade with them.
Analysts are now concerned over the Chinese authorities ability to boost its economy. Despite speeches of encouragement, contingency plans, and even tax deduction announcements, the markets have failed to stay in the green.
After jubilant shareholders finished the day Monday smiling from ear to ear, by midday on Tuesday the CSI 300 index of major Shanghai and Shenzhen companies was already down 1.7%. The same knock-on effect was felt in Hong Kong with the Hang Seng China Enterprises Index dropping by 1.9%.
These downward swings in Asia look set to drag the European futures trade down with them, with London's FTSE 100 expected to lose 0.8% and Frankfurt's Xetra Dax 30 down by 1.3%. All indications point to the same trend repeating in Wall Street, with the S&P 500 expect to open down 1% and the Nasdaq Composite falling by 1.2%.
Both European and US stock markets had a slow start to the week with the S&P 500 slipping by 0.4% yesterday and the pan-European Stoxx 600 also dropping by the same amount.
Global Geopolitical Pressures Affecting Chinese Equities
Despite considerable measures taken by Chinese authorities to bolster investor confidence, the markets are back in a tailspin. Yet, there is only so much that China's central bank and governing party can do. There are plenty of other geopolitical factors in play that they simply cannot control.
These include president Trump threatening to withdraw from the US-Russia Cold War Nuclear Treaty, the tensions between Saudi Arabia and the west over the killing of journalist Jamal Khashoggi, European pressures with Italian bonds and Brexit, and, of course, the ongoing trade war.
Featured image from Shutterstock.