India Unsure on How to Respond to Trade Skirmishes with America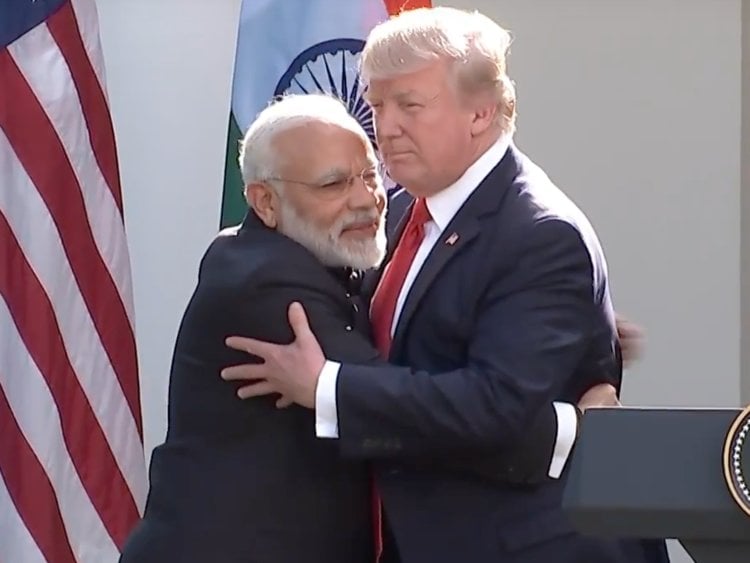 India is at a crossroads as to whether it should impose retaliatory Indian tariffs on US imports. The Narendra Modi-led administration is facing trying times as its November 2 deadline for the new tariff plan approaches. India had plans to impose retaliatory import duty on 30 US products but has deferred more than once in putting it into effect.
The anxiety surrounding the imposition of its proposed punitive tariff changes are borne out of the consequent reaction from the Trump-led administration which may include the withdrawal of Generalized System of Preferences (GSP) benefit to exports from India. The GSP is a preferential tariff system which provides a formal system of exemption from the general rules of the World Trade Organization.
The US imposed duty hikes on steel products imported from India on the basis of national security. The sanctions which came into effect on March 8, 2018, saw India's steel exports plummet by 42%.
In response, India proposed to raise duties by as much as 100% on 20 products imported from the US. The list was subsequently revised to include 10 more items.
The US Withdrawing GSP Benefits Will Put Pressure on India
The implementation of the new tariff plan has, however, been extended twice as both countries negotiate a deal to remove trade frictions over a range of items. In June, New Delhi decided to carry out the new tariff plan on US products from August 4. The date was later extended until September 18 after which further diplomatic consultations made it stretch to November 2.
As US farmers are being hit with retaliatory tariffs from other countries, the Trump-led administration has been forced to ask for a more open market for agricultural products, automobiles, and capping of prices for medical devices.
The GSP scheme has been of immense benefit to India. The country leveraged the preferential tariff scheme last year with an exported merchandise worth $5.6 billion to the US at relatively no tariff in 2017-18. This accounted for almost 12% of its export to the US.
Trade experts have warned that India's exports could become 5 to 6% costlier if it is removed from the GSP scheme and this will put the likes of Vietnam and Bangladesh at an advantage because they also enjoy duty-free access.
India enjoys concession on exports from the engineering, chemical and textile sectors. The attendant risk of the US withdrawing GSP benefits will put pressure on these sectors which are mostly dominated by small and medium scale enterprises at the local front.
Developing countries do not have the wherewithal to reciprocate benefits they enjoy under the GSP scheme. The US may, however, withhold such benefits to a trading partner if it realizes that its own exports are being infringed upon by the country's tariff scheme.
Featured image from Business Insider.