Buy the 700-Year-Old British Stately Home Lymm Hall for $5 Million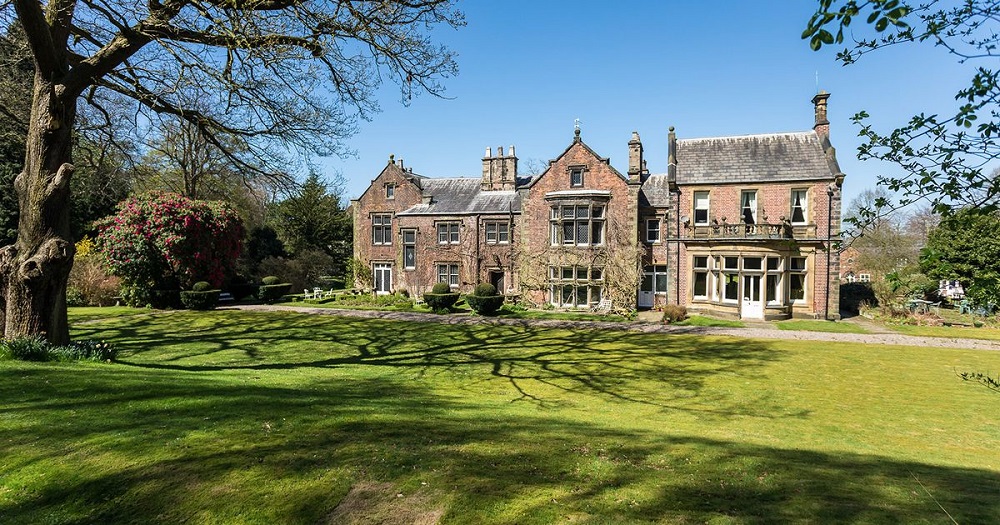 Nothing says you are an English gentleman with loads of cash quite like buying a 700-year-old British stately home. The jaw-dropping Lymm Hall stately mansion is available to buy for a cool $5 million and will cement your reputation as a lord of the realm. Well, not quite!
Former James Bond actor Sean Connery is said to own a castle in Scotland. Wouldn't it be nice to be mentioned in the same breath as barons, baronesses, royalty and other dignitaries? Of course!
British Stately Home Lymm Hall for Sale
A British stately home is for sale for a cool $5 million (£3.7) and is the first time it has been on the housing market for over 100 years. If you are rolling in cash and want to make a spectacular splash and a grandiose show of wealth, buying a 700-year-old English country mansion certainly sets out your intentions.
Lymm Hall is a listed national heritage site and is a slice of English history. Located in Cheshire in the northwest of England, the picturesque country house was initially built back in the 14th century when some people thought the world was still flat. Some people still do!
The property was listed with real estate broker Gascoigne Halman back in May but is still on the market at the time of writing.
When initially listed by the real estate agent, they issued a press release that said:
"Lymm Hall is a renowned and highly regarded family-owned estate with an important, rich and diverse history."
If you've been holding off on buying an Irish castle because you were waiting for a good deal, we have some great news https://t.co/cXeRMiju0z pic.twitter.com/MjYJwDEqKw

— Mansion Global (@MansionGlobal) May 22, 2018
Back to the Reign of Edward III
The British stately home Lymm Hall goes back to the reign of British Royal Edward III who ruled England between 1327 and 1377 and was originally called Moat House and then occupied by the then lord of the manor back in the 14th and 15th centuries.
The lord thought that the Moat House was too small and went on to built the main house that we see today, although the 5-bedroom Moat House is still part of the estate. There are also a further three apartments in the West wing of the house that are also part of the deal.
There is a further two-acre piece of land that has planning permission for five houses also available to purchase for a further $2,27 million, so if you are looking to expand or looking for a business opportunity, there might be more to the British stately home Lymm Hall than meets the eye.
Featured image from Liverpool Echo