Larry Kudlow Says US-China Trade War Shows No Signs of Slowing Down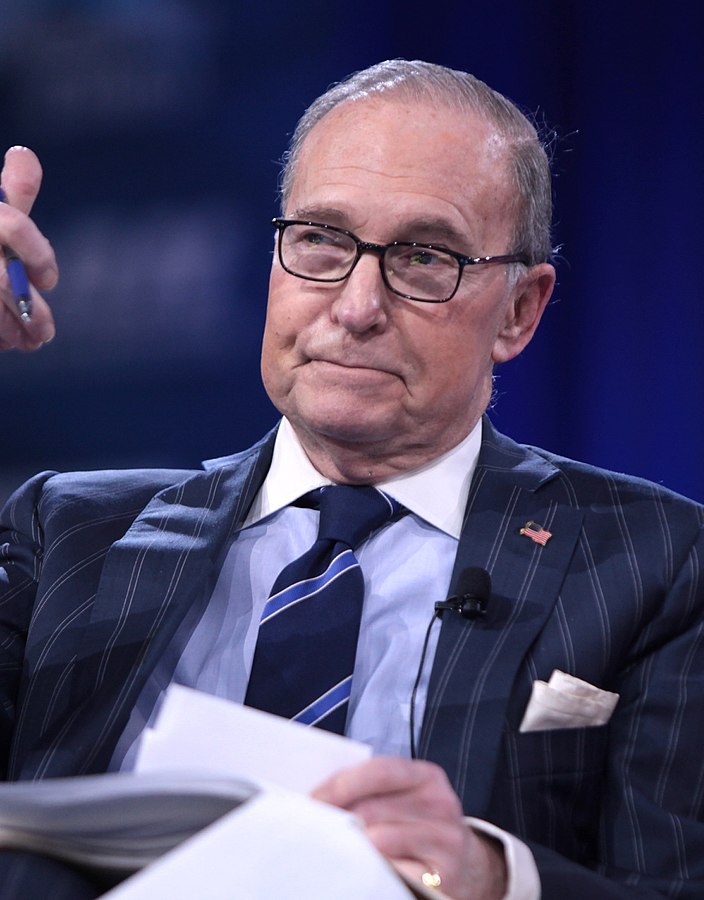 The US-China trade war shows no signs of slowing down as Trump's top economic advisor Larry Kudlow accuses China of refusing to engage in trade talks. He went on to say that Beijing was doing "nothing" to defuse the tensions between the two countries.
This comes just ahead of a likely meeting between the Chinese President Xi Jinping and US President Donald Trump in November at the G20 in Argentina. It also dampens hopes of a possible trade war truce between the two superpowers.
The US-China Trade War
The White House's top economic advisor and director of the National Economic Council Kudlow told the Financial Times that China had shown no signs that it was willing to meet US demands, halting hopes of a breakthrough in the ongoing tariffs feud.
Earlier this year, the US imposed heavy tariffs on some $250 billion of Chinese imports (almost half of all imports), and the Chinese naturally retaliated, slapping tariffs on $110 billion of US goods. This has led to an escalating conflict between the two countries and a worsening global economic outlook.
Among the demands from the White House are changes to the Chinese economic policy, including a clampdown on industrial subsidies and a reduction in its bilateral trade deficit. Yet Trump's demands have so far been met with nothing but resistance from Chinese officials, who believe that the demands are unrealistic and go against China's interests.
Mr. Kudlow told the Financial Times:
"We gave them a detailed list of asks, regarding technology for example, [which] basically hasn't changed for five or six months. The problem with the story is that they don't respond. Nothing. Nada… I've never seen anything like it."
As the US-China Trade war rages on, Chinese officials have signaled their complaints over unpredictability and a lack of flexibility from the US, as well as no clear single voice from the White House. The Trump administration, it says, is sending out mixed messages.
The Outlook
If no progress is made over the next few weeks, the trade US-China war could reach drastic heights. In fact, the US is expected to increase the tariff on $200 billion of Chinese imports from 10% to 25% early next year, adding more fuel to the fire. Trump has even threatened to impose duties on all imports from China, which would certainly lead to a backlash from the Asian giant.
Despite a bullish start to the stock market this week, the trade war has been blamed for a slower-than-expected Q3 growth in China and weakening investor confidence in the stock markets. Unless an agreement is reached, both countries stand to lose from this ongoing feud.
Featured image by Gage Skidmore, Wikimedia.