Apple Investigates Illegal Teen Labor Accusation at Watch Plant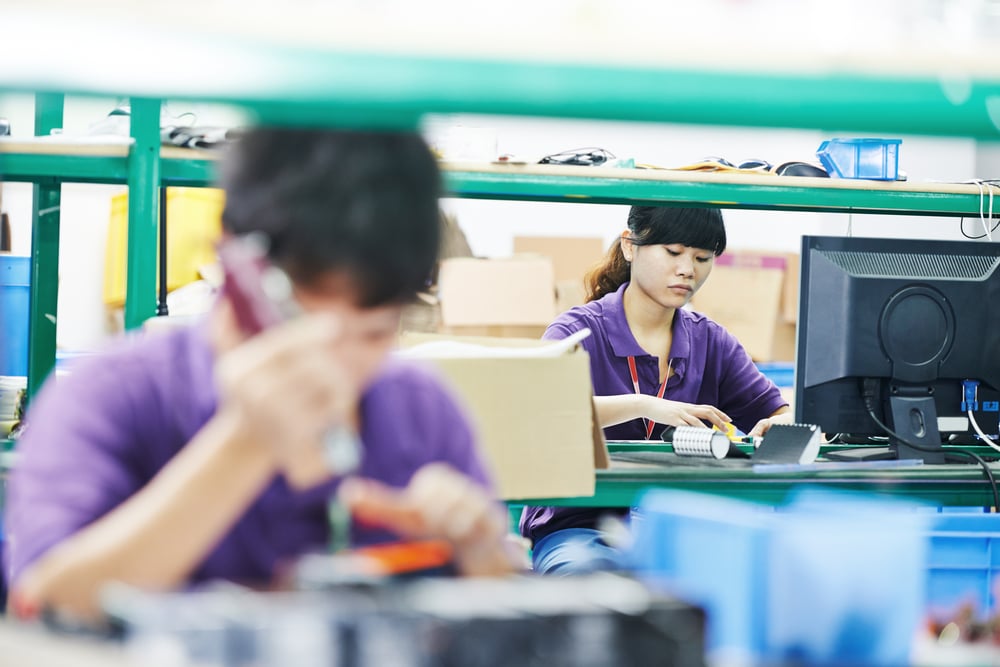 Forget about bendy phones and 5G, the latest hiccup on the horizon for tech giant Apple is an illegal teen labor case. The company has launched its own investigation after getting clobbered by a complaint from Hong Kong-based human rights group, Sacom.
Apparently, one of Apple's suppliers in Taiwan, Quanta Computer, has been employing students illegally to assemble parts for Apple Watches in a Chongqing factory in mainland China.
Sacom said they had interviewed some 28 high school students at the Quanta Computer factory during the summer. The students reported being sent over to the factory by their teachers to take up internship positions. However, their duties were the same as full-time assembly line workers.
All of the students interviewed said that they were forced to work night shifts and overtime, which is illegal for student internships under Chinese law.
A further 11 of the students said that they would not be able to graduate from high school if they did not complete the internship. One student was quoted by Sacom as saying:
"We are scheduled to work at night, from 8pm to 8am. Only one day off is allowed per week."
Questions About How Apple Manages Its Supply Chain
Tim Cook may have been vocal over protecting user data, but what about protecting its workers throughout the supply chain? Using young students as robots and forcing them to work 12-hour night shifts is hardly a solid foundation for Apple's high principles.
Apple is known as one of the better companies when it comes to supply-chain management, publishing a yearly list of suppliers to highlight its seriousness over monitoring its overseas partners. But that doesn't seem to be enough.
Just last year, labor violations were uncovered in the supply chain for Apple's iPhone (also made in China) at the Foxconn Zhengzhou factory. Both Foxconn and Apple admitted that students had worked overtime against Chinese labor law–and also stated that they would put an end to using student interns to work long hours.
In response to Sacom's allegations over the Quanta factory, a spokesperson for Apple said:
"We are urgently investigating the report that student interns added in September are working overtime and night shifts. We have zero tolerance for failure to comply with our standards and we ensure swift action and appropriate remediation."
Rising Costs Often Equals More Teen Labor
As reports of an economic slowdown in China, the trade war with the US and rising tariffs, companies' profit margins are continually squeezed. This often sees a spike in cases of child labor in China's factories.
Some activists even report that local governments encourage schools to supply factories with teen labor to attract investment to their area.
Moreover, in October when Apple tends to announce its newest products, the factories see a surge in demand for labor that they cannot fill by hiring temporary employees under Chinese law, which leads to a rise in illegal internships.
Featured image by Shutterstock.