Samsung Just Upped the Ante – How Will Apple Respond to Folding Phones?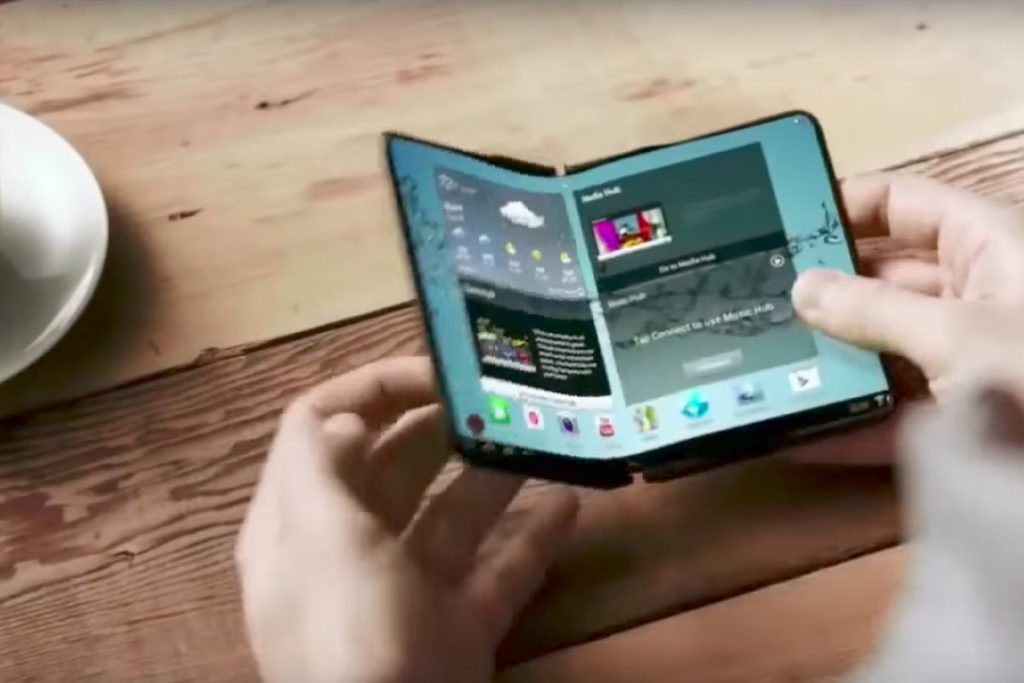 It's no secret that the Chinese are gaining ground when it comes to the smartphone battle. While both Samsung and Apple are starting to make concessions to the rising popularity of cheaper manufacturers like Huawei and Oppo, by releasing cheaper devices, Samsung's upping the ante with bendable phones and 5G.
Samsung Always Good on Hardware
While staunch iPhone fanatics will tell you there is no rival (just ask Ksenia Sobchak) it's well-known that Samsung devices beat them out time and again when it comes to hardware. Better cameras, longer batteries, etc.
So, the South Korean tech giant is rushing to finish their latest phone for next year, a bendable device that it hopes will corner a market niche.
The folding phone will feature an OLED screen that is curved on both sides. It also has round corners and practically no bezel whatsoever at the top or bottom.
Around the same size as the 5.8-inch S9 model, Samsung's new folding phone comes packed with additional ammo in the shape of triple cameras on the back. There are also plans for a plus version later on in the year.
Experimenting with Different Models
Samsung is experimenting with different phone features and models to cut down costs, including one that comes with no headphone jack. All S10s will come with 5G and Google's Android Pie operating system.
The foldable screen device goes by the code name of "Winner," and has been in the works for years according to Samsung insiders. They're now debating over whether the design should be longer horizontally or longer vertically when fully open.
It seems that the landscape model isn't as popular with consumers since the portrait version is easier to carry with one hand.
There's no fingerprint sensor because flexible screens don't register fingerprints well. The prototype of the bendy phone weighs some 200 grams due to its screens, which makes it heavier than other devices and may force Samsung to reduce the battery size.
Market Ready?
Not yet. The screen's hinge is still being tested. Although it has fared well in all the experiments, once a phone is mass produced, that's often when the technical problems arise and if this phone's screen cracks, it will shatter like a broken mirror.
The folding phone may not be ready until the second half of next year, but it will be interesting to see how Apple responds to the raised stakes.
Featured image YouTube.