Stock Markets Slammed as Nasdaq Sees Worst Day in 7 Years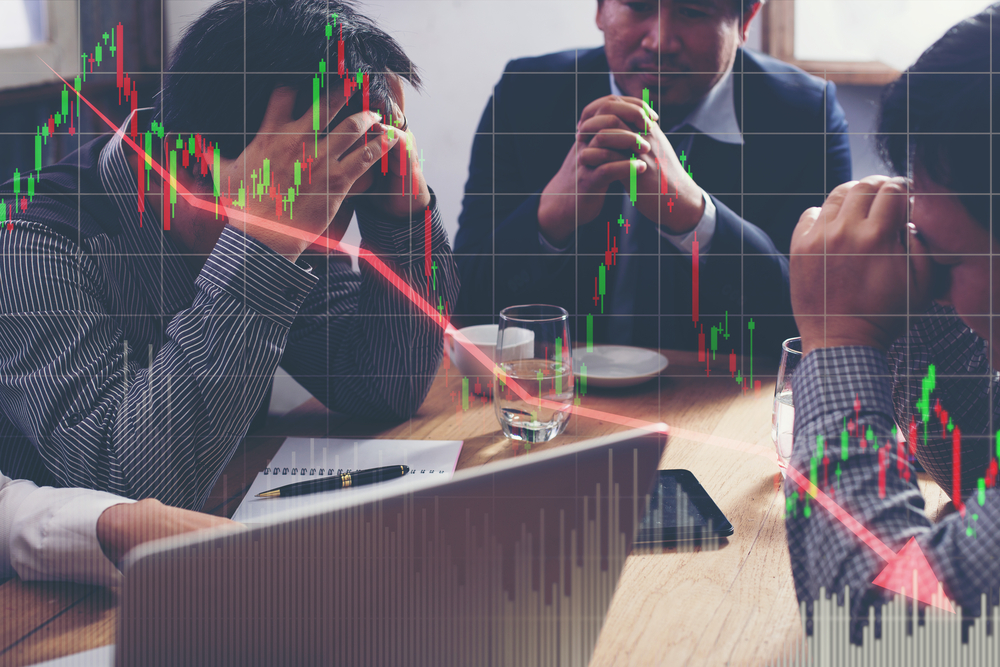 On the back of freefalling Chinese equities and slowing growth, dwindling European markets, and signs that the next global economic downturn could be upon us, the US stock market got crushed yesterday. Nasdaq had its worst day in seven years after a series of late selloffs erased all gains for the year for the Dow Jones Industrial Average and the S&P 500.
Nasdaq Sees Worst Day in 7 Years
It was down and dropping with the worst of the bleeding coming from a late rout in US stock markets on Wednesday causing the S&P 500 to fall by 3.1% and the Nasdaq Composite to shed 4.4%–its biggest drop in a single day since August 2011.
Most of the panic selling happened in the last hour of the trading day as things went from bad to worse pretty quickly.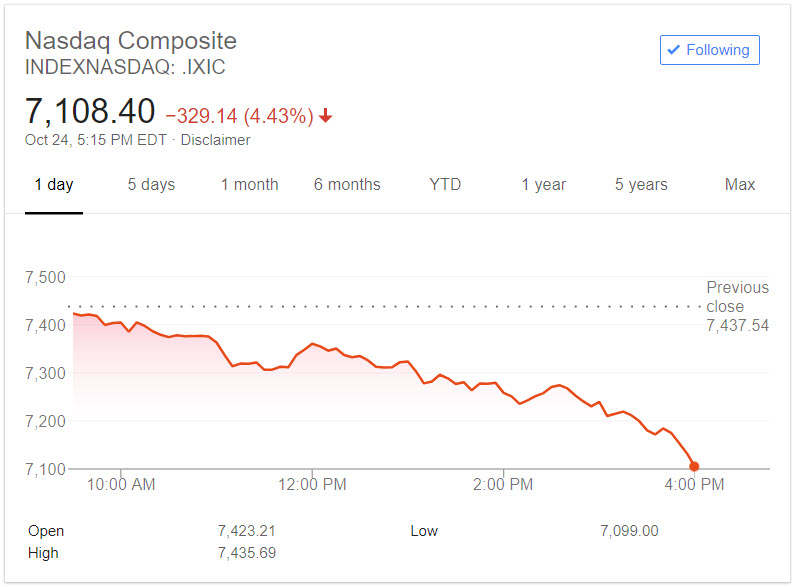 Tuesday's Q3 earnings reports from US industrial giants 3M and Caterpillar took their toll on nervous investors with industry and energy among the hardest hit on Tuesday.
Yesterday's bloodbath, however, was led by the communications services sector, chiefly, AT&T, ending 8% down after missing its quarterly profit forecast thanks to more and more Americans cutting the cord on their pay-TV subscriptions.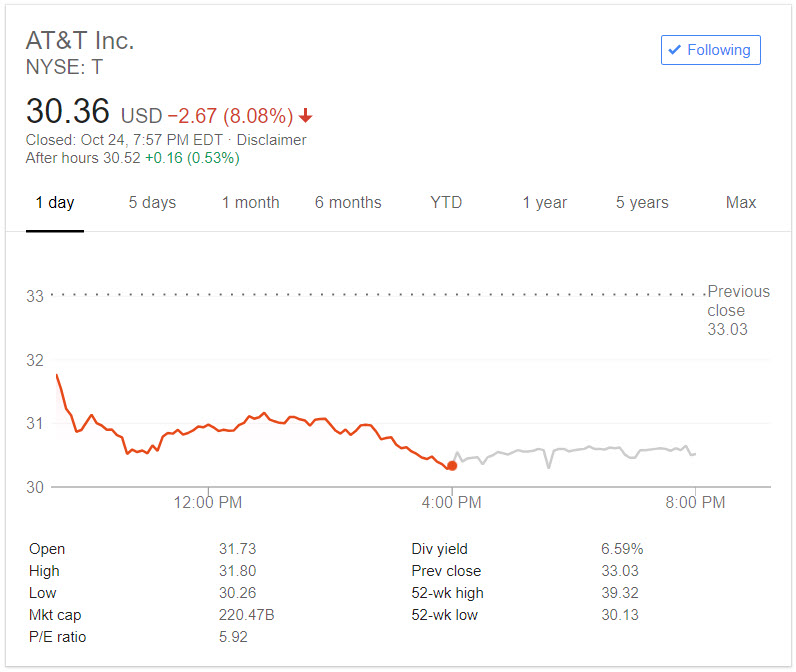 Fear and Panic Across All Industries
No industry was spared in the dive, and the tech sector also saw dramatic drops, with chipmakers, in particular, suffering from the decline.
The S&P 500 semiconductor and semiconductor equipment index dropped by 6.5%, registering its worst day since January 2009.
Stock Market Slide Continues in Asia
Thursday is shaping up to be another torrid day for Asian stock markets as China's CSI index of mainland companies dropped by a further 2.8%, down by almost 9% in October, the worst month so far since January 2016.
The carnage was echoed in South Korea with the Kospi index down 12.6% and Japan's Topix index down 11%. Both these markets are set to make October their worst performing month since October 2008.
Hong Kong's Hang Seng also fell by 2.4% this Thursday, bringing the index down by 11% this month with its sixth consecutive monthly fall–the longest consistent decline since 1982.
Highly valued tech stocks also suffered a mighty battering after years of stellar gains. That included Chinese tech giant Tencent down by 3%, and AAC Technologies Holdings, a high-tech component maker slumping by 6% so far this Thursday.
Why Is This Happening?
Stock markets are funny things. And highly susceptible to external pressures. In the case of this October, there's a combination of factors that have gotten investors spooked. Partly, the stock market, particularly the tech sector, has been on a multi-year bull run with overinflated prices and high valuations. In part, a correction of sorts in this sector is long overdue.
External geopolitical pressures are also weighing heavily on investor confidence and global stock markets, with many companies bracing for lower profit margins in the wake of rising global tariffs and interest rates.
The slowing growth in the Chinese economy, ongoing US-China trade war, uncertainty in Europe over Italian bonds and Brexit, and the tensions with Saudi Arabia after the killing of journalist Jamal Khashoggi are all battering a fragile stock market and causing investors to pull the plug.
Is the next global recession here? I hate to be the bearer of bad news, but let's just say, the signs aren't looking good.
Featured image from Shutterstock.