Tesla Motors 3rd Quarter Financial Results Embarrass Many Analysts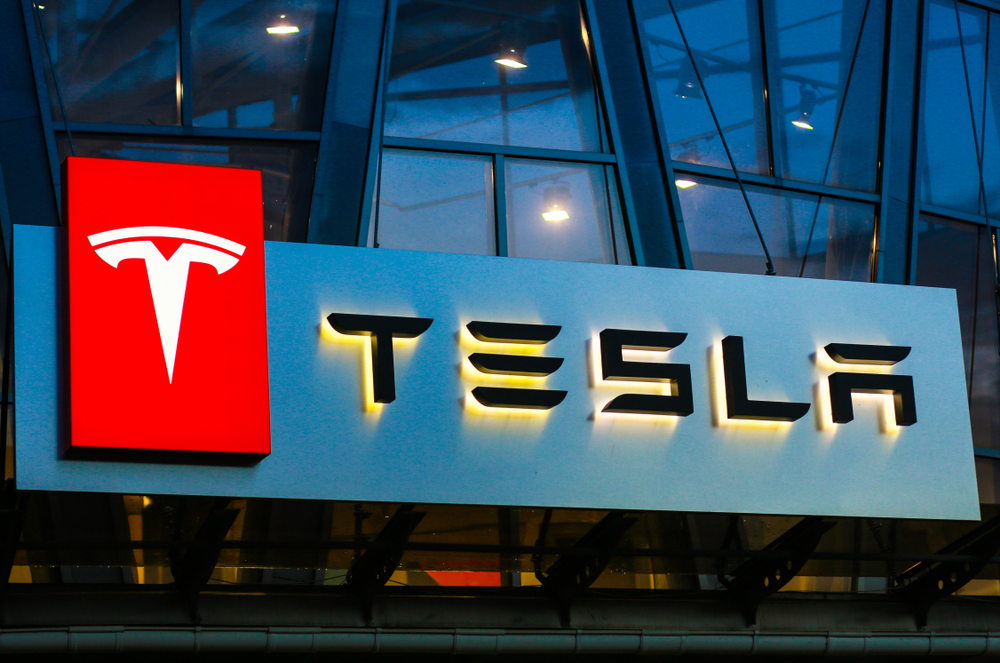 Tesla Motors Q3 financial results were published after closing bell yesterday. They turned out to be considerably better than many analysts had expected.
The hastily arranged Q&A webinar which Tesla announced earlier this week caught some analysts off guard. Just before the release of the interim financial results by Tesla Motors we suggested Q3 figures would be ahead of forecast:
"It's widely accepted that good results are announced early, and bad results held back as long as possible. In 2016, Tesla announced their Q3 figures early. Q3 2016 was the only profitable period to date. So the clues suggest we should be bullish on TSLA."
There's a school of thought that its also good form to get bad results out early so the company can move on. This was far less likely for Tesla Motors when you consider their results since they went public in 2010.
Tesla stock price was up 13% on Tuesday, and there was a possibility it had already factored in better-than-expected forecast results. Before the closing bell, the gains from Tuesday were maintained but with no clear indication of direction.
Tesla Motors Q3 2018 Results
GAAP net income came in at $312 million (non GAAP $516 million) from $6.8 billion revenue. This compared with Q2 figures of a net loss of $718 million from $4.0 billion revenue.
Having lost money every year since it went public, the cash flow figures were eagerly anticipated. Tesla didn't disappoint. Free cash flow for Q3 was an impressive $881 million and operating cash flow $1.4 billion.
Elon Musk backed up the Q3 results in the Q & A webinar by saying he "hoped" income and cash flow would be positive for every quarter, hereon in. It has to be said though that he didn't sound too convinced when he said it.
The Q3 results break down the results between automotive products and energy products. It also looks ahead and confirms they are still on target to deliver 100,000 Model S and X vehicles this year.
The first part of the webinar also covered Tesla's safety designs with a recent 5-star rating and the highest standard of all 943 vehicle models ever tested in the US.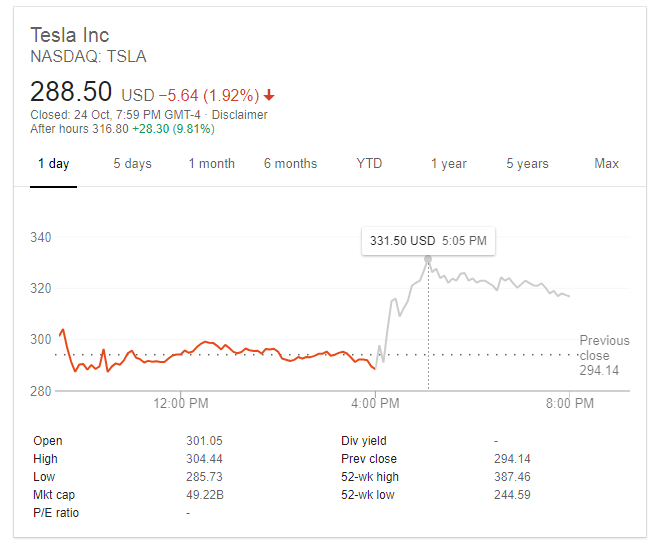 One hour after the closing bell TSLA was trading as high as $330 before falling back to around $317. The stock price is now ahead of the mean target from analysts of $304.
What Did the Tesla Analysts Get Wrong?
Revenue figures didn't shock the analysts as much as the gross margin. The Model S is stated at more than 20%. Many analysts were simply not prepared for such an improvement in margin given the much-publicized difficulties in production and shipment.
Jamie Powell of FT Alphaville published a revised Q3 profitability forecast just a couple of weeks ago. It proved to be wholly inaccurate despite being released after Model S deliveries for Q3 had been reported by Tesla Motors.
In an earlier forecast, FT Alphaville had estimated 60,000 units would be delivered. They updated the forecast to the actual Model S deliveries of 55,840. They also increased their margin forecast from 11% to 15% and threw in some possible cost savings.
Their overall assessment was that Q3 would be another loss-making quarter:
"So returning to our model, and it is hard to figure out just how Tesla can eke out a profit this quarter, even with Model 3 gross margins of 15 per cent."
How wrong they were, but that could be said for many market analysts covering Tesla Motors. Elon Musk was on his best behavior during the Q3 Q&A session with analysts.
This is in stark contrast to the Q1 webinar where Musk was quite belligerent to several Tesla analysts. Surprisingly, no tweets from Musk after the webinar, in fact, no tweets at all yesterday, which is quite rare for the serial tweeter.
Featured image from Shutterstock.