Open Tournament Fortnite Winter Royale Begins this Weekend with $1m in Cash Prizes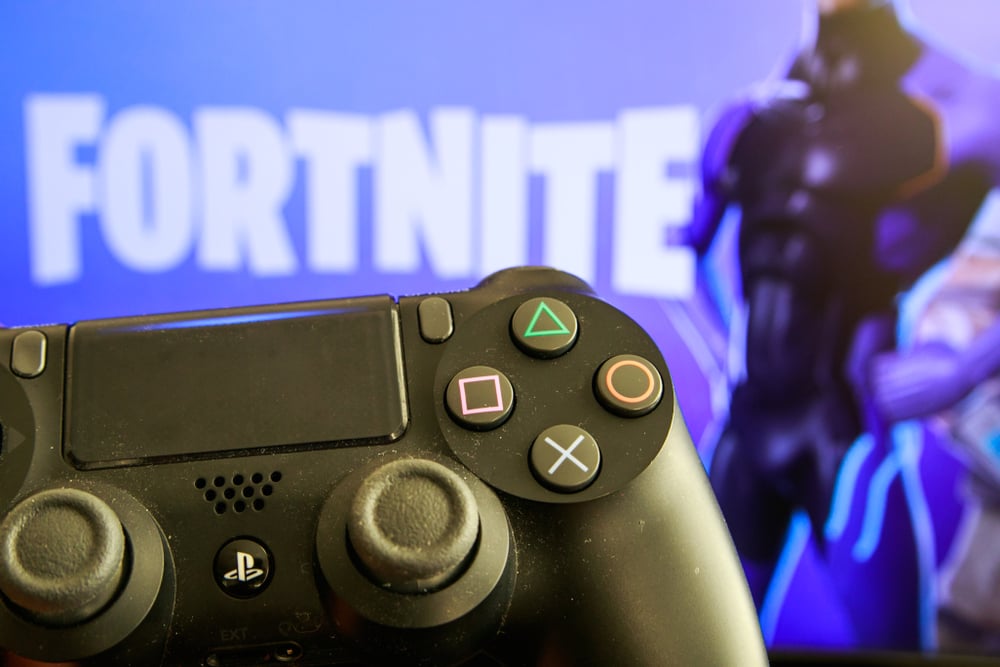 Epic Games' Fortnite has today announced its next competition – the Winter Royal Online Tournament.
The latest tournament is open and part of Fortnite's ever-improving Online Tournament system. Its Solo events will consist of the Winter Royale Qualifiers and the Winter Royale Finals, the finals will have the $1 million total prize fund for the event.
Winter Royale is for Everyone
The great thing about Winter Royale is that anyone can play, new or experienced players, and you don't have to have your own squad of players or team up with other random players. This tournament is entirely on your own merit so a fantastic chance to get practicing and take a shot at some big prize money.
Epic has been improving the Fortnite "matchmaking" system, now player's points totals are taken into account, so players will be pitted against those with similar abilities. Again, perfect if you are a newbie but as you improve the game will get more difficult.
Fortnite warns that players with a high points score may have to wait longer in the games loading and matchmaking process to join a game with equivalent opponents.
The Fortnite Winter Royale starts this weekend! $1,000,000 up for grabs in Fortnite's first open competition with cash prizes.

Find out how you can participate here: https://t.co/j4mbqPUFJH pic.twitter.com/Amx2JLyduM

— Fortnite (@FortniteGame) November 20, 2018
On Winter Royale Qualifier days the highest score in any event session will be the one that determines access to the Winter Royale Finals.  Qualifying opens on November 24, 2018, and the finals begin for Europe on November 30, 2018.
The highest scorers in each, North American (NA) and European Union (EU), region will be verified and players will go on to compete in the finals for their region. The tournament is restricted to NA and EU, but Fortnite plans to expand regional tournaments in the future.
The Winter Royale tournament will follow the same game settings as Fortnite's current Pop-Up Cup. Pop-Up Cups are a new way for Fortnite developers to try new settings and competitions. The settings are available via the "Tournament Details" button. Pop-Up Cups will change over time in the same way as Limited Time Modes like the current and pretty hilarious Food Fight.
One wall, two entrees – the Food Fight has begun! Battle it out in this new Limited Time Mode. Whose side are you on? #TeamBurger #TeamPizza pic.twitter.com/7WRku76hcj

— Fortnite (@FortniteGame) November 14, 2018
As well as Pop-Up Cups Epic has been improving the in-game online tournament system and the latest update of Fortnite makes some critical upgrades to improve processes like matchmaking.
The improved Online Tournament system will be used next year for qualifying for the Fortnite World Cup. The $1 million prize fund for Fortnite Winter Royale ranks among the top 50 esports prize pools of all time but pales in comparison to the $100 million fund Epic Games has allocated to Fortnite tournaments across the 2018-2019 season.
Fortnite World Cup prizes are sure to be higher and both tournaments will attract the best eSports professional players there are. That doesn't mean new players won't stand a chance though. Fortnite is relatively easy to learn so it's just a case of honing skills and giving it a go or you could get really serious and hire a Fortnite coach.
Featured image from shutterstock.