This Gamer is Paying for College by Being a Fortnite Coach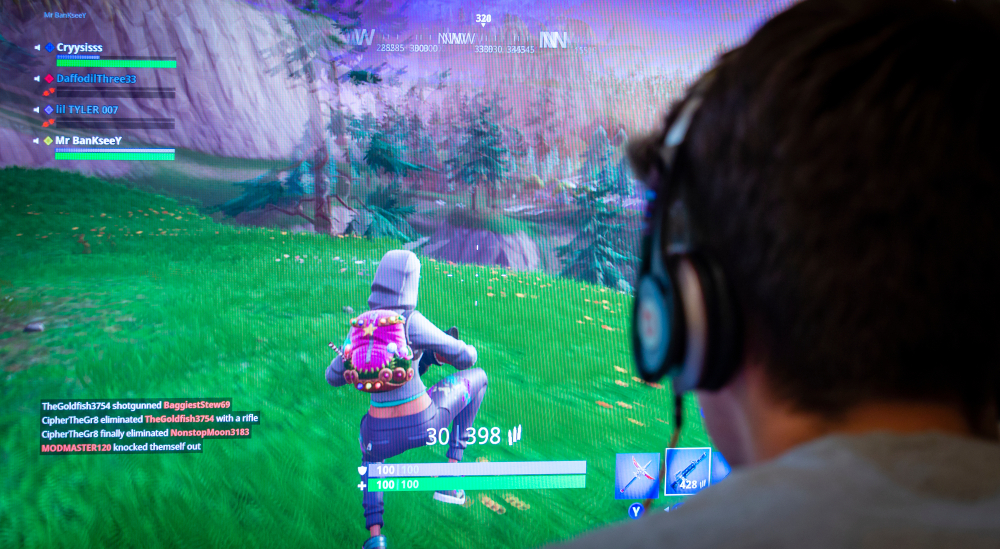 Emerging industries create new career options. eSports and games like Fortnite are creating opportunities for the youngest gaming generation. One gamer, Troy Hanson, has become a Fortnite coach to pay for his education.
Hanson, aka "UnknownAvix," attends college in California, studying Liberal Arts and to become an Elementary teacher. He provides Fortnite coaching to players of all levels through video links and the Gamer Sensei website.
Hanson is a semi-professional player of games like Fortnite and PlayerUnknown's Battlegrounds (PUBG), at 20, he boasts over ten years of gaming experience and three years and 3000 hours of play for Fortnite.
Yes, despite playing what could have been an average of 20 hours of Fortnite per week for the last three years, it looks like Hanson's education is going well and he has career prospects.
eSports is booming and the similarities between traditional sports and new screen-based competing are narrowing. The eSports industry is worth billions, big brand sponsorships are on the rise and now gaming coaching is an absolutely real thing.
MIT Technology Review tried out a session with Hanson, the correlation with learning traditional sports was clear, it's not just about strategy, Hanson taught, but also muscle memory. The coaching recipient Alex Anthony said:
"I found myself reminded of the time a batting coach assigned me to square up to an imaginary home plate and take 100 practice swings a day."
Creating Careers for a Gaming Generation
Hanson's now coaching Fortnite for 50 to 60 hours per week, often with students 12 or younger, many of whom's parents view video games as valid hobbies. Hanson said:
"Four or five years ago, gaming was the nerdiest thing you could do. But now it's cooler, and that's yielding a larger audience of people looking to get better."
Some of the top Fortnite players have earned hundreds of thousands in just prizes alone this year. Others are making millions from playing and streaming on YouTube and Twitch. eSports team owners are valued in the millions. eSports playing, and coaching has, in a few short years, become a career.
Even colleges in the U.S have their own teams and coaches and budding players can earn their college scholarships by playing games like Fortnite.
In the U.S state of Oregan, Northwest Christian University (NCU) became the first recently in the state to fully fund its own eSports team. Gamer Michael Hoffman said:
"I never thought that I would come to college to play esports, something that I love."
Gamers are no longer nerds giving ground to football playing college athletes. They are athletes themselves. NCU eSports coach Taylor Lind says:
"Statistics and predictions say that by 2020 that the most watched activity, besides football, will be esports."
Hoffman says, like football, eSports is hard work and competitive. Lind points out the importance to the gaming generation:
"Really it's an opportunity for a lot of these guys – to get a scholarship and do something that they love – and compete against schools across the country."
Our lifestyle, work, and play is changing. In this technological era, concerns grow about opportunities for the young and the need to educate in science and technology subjects from an early age. As older generations who govern and legislate mull this over, the youngest generation, born technologists, are carving out opportunities for themselves.
Featured image from Shutterstock.