Fortnite's $2.5m Per Day Fortune Set to Rise with Android Expansion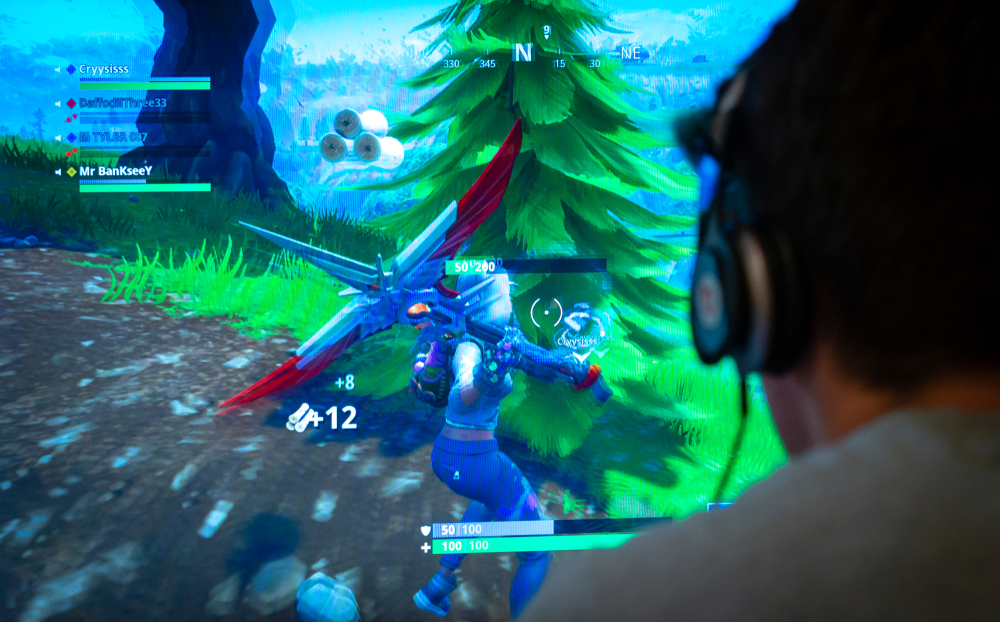 After taking the gaming world by storm, Fortnite's fortune can only increase with the news that it's now available on even more Android devices. The game's rollout to iOS generated $300 million worth of revenue in the first 200 days.
The most recent reports suggest the phenomenal success from Epic Games is now earning $2.5 million per day and has upwards of 80 million monthly players.
Fortnite for Android
Fortnite became available to more Android users on October 11, 2018, with the launch of its full, no invite needed, Android beta version. Up to now only invitees and newer Samsung devices could run the Android version.
Fortnite's Android version will now work on most Android devices running Android OS version 8.0 or above and with 3GB of RAM or higher available. This is a resource-demanding game, so if your system is old and slow, it might not run.
But NOT on Google Play
Fortnite fans won't be able to download Fortnite from the Google Play Store since it's only available on the Fortnite website.
Epic Games' CEO explains the very savvy move for Fortnite:
"We're trying to make our software available to users in as economically efficient a way as possible. That means distributing the software directly to them, taking payment through Mastercard, Visa, Paypal, and other options, and not having a store take 30 percent."
It's not like Fortnite needs Google Play Store to reach more players, up to June 2018, 125 million people had played they game, with 40 million playing in June alone. By August, with the expansion to new devices, 78.3 million people had played Fortnite. The latest figures are likely to show even higher growth.
Epic games will also not list on Steam for the same reason, and Sweeney says he'd avoid Apple's App Store too if he could. Sweeney wants a direct relationship with Fortnite customers on all platforms, he says:
"The great thing about the Internet and the digital revolution is that this is possible, now that physical storefronts and middlemen distributors are no longer required."
Fortnite's Fortune
Of course, for Sweeney, he has a bit of weight to support his argument. Fortnite is, according to reports, now grossing $2.5 million per day since the release of Season 6.
By the end of September 2018, iOS earnings for the game had hit $1.5 million after releasing for Apple devices in March 2018.
Of the $300 million made on iOS devices in 200 days, 65% is from US-based players and $20 million was spent in the last week of September alone.
Unlike less successful games, Epic just doesn't need the support of Google or Apple to promote Fortnite. If Android use delivers the same results as iOS, in 200 days, Google could have lost out on around $90 million worth of in-game purchases.
This is based on the assumption that player spending will be through in-game Google Play purchases, after a download from the Google Play Store.
Predictions by the Bloomberg Billionaires index suggest that by the end of 2019, Fortnite's fortune will be $2 billion in revenue and have catapulted Epic Games' worth from $5 billion to $8 billion.
The Fortnite Model
Fortnite's revenue comes from solely from in-game purchases, the game itself is free. But, in a business model that bucks the gaming trend, players can't buy items that affect their in-game performance.
Players can only purchase cosmetic skins, dances, and game modes for their characters priced at between 200 to 2,000 V-bucks, approximately $2 to $20. Accessories in the Fortnite shop are often time-limited, encouraging players to buy before they miss the opportunity.
A recent study of 1,000 Fortnite players revealed that 69% had made in-game purchases averaging over $80 each. Fortnite has some of the highest rates of revenue-per-user in the gaming industry and operating margins of over 50%.
Fortnite is set to make billions, with no sign of its success abating any time soon. Part of that success is down to the massive prize pool offered to players.
In May, Fortnite set its 2018-2019 prize pool for winning players of tournaments at $100 million, believed to be the biggest total sum of money offered for esports tournaments by a single company.
And it doesn't stop there: Chinese gaming giant Tencent owns 40% of Epic Games. A Fortnite roll-out for China has been delayed by regulators, but is expected for 2018, which would open up the massive gaming market in China to Fortnite's raging success.
Featured image from Shutterstock.