Inventor Billionaire James Dyson Buys $74m New York Penthouse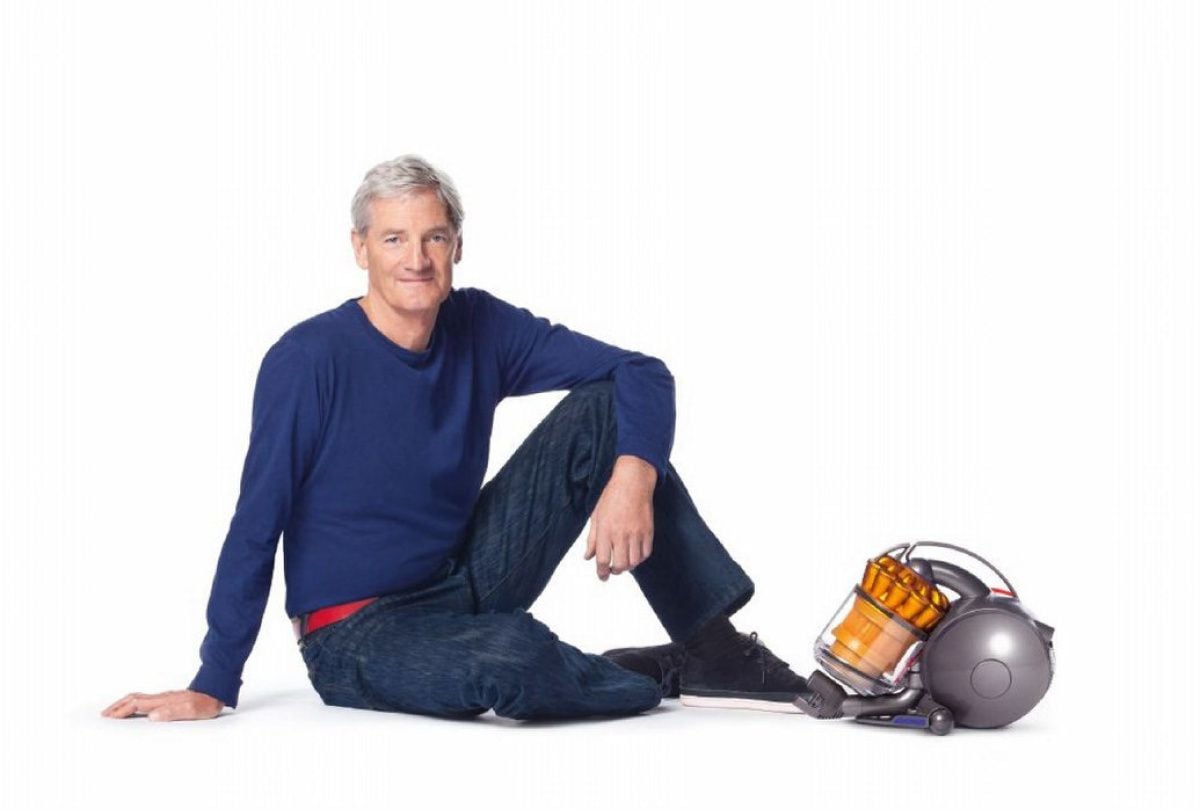 British inventor billionaire James Dyson between constructing electric cars in Singapore and ensuring the universe has a clean floor is buying up New York penthouses worth $74m. From a dusty floor to penthouse panorama!
The Dyson vacuum cleaner inventor extraordinaire has purchased a stunning and palatial 9,138-square-foot penthouse on 520 Park Avenue in New York for a reported $73.8 million.
James Dyson at the Top of New York
The British inventor revolutionized the world of cleanliness around the turn of the century with his bag-less vacuum cleaners that pretty much took the world by storm. He has become the poster boy of house-cleaners and OCD patients the world over.
The New York Post has reported that the inventor has purchased the Park Avenue penthouse that comes equipped with six-bedrooms. The property has a balcony that is 279-square-feet, which is larger than most people's studio apartments in the city.
The penthouse enjoys staggering 360-degree views of the city and is situated close to Dyson's main store in New York on East 60th Street.
Still Pushing the Boundaries of Innovation
The 71-year-old British inventor might be getting towards the twilight years of his life, but he still has the thirst for invention and innovation.
James Dyson is listed on Forbes for having a net worth of $5.3 billion and was even ranked on their rich list in 321st place. But he is not hanging up his Inspector Gadget hat just yet.
MoneyMakers reported in October that the vacuum cleaner aficionado was delving headlong into the construction of electric cars. He even took some flack in the British media because he was a Brexit supporter who has now moved the majority of his electric car manufacturing business to Singapore.
With the electronic car industry now becoming big business, Dyson is looking to challenge the likes of Elon Musk to become a major player over the next few years.
As it stands, James Dyson already has over 12,000 employees across the globe, mainly in the vacuum cleaner and electric car industries. 4,800 of those employees are in the United Kingdom, which shows he is still very much committed to his homeland.
However, with the acquisition of his new $74 million 530 Park Ave. Penthouse, he will probably be spending more time in the Big Apple as opposed to sucking pieces of it from off the floor.
Featured image from the official Dyson website.