Chinese Stocks Look to Hit Biggest One-Day Gain in 3 Years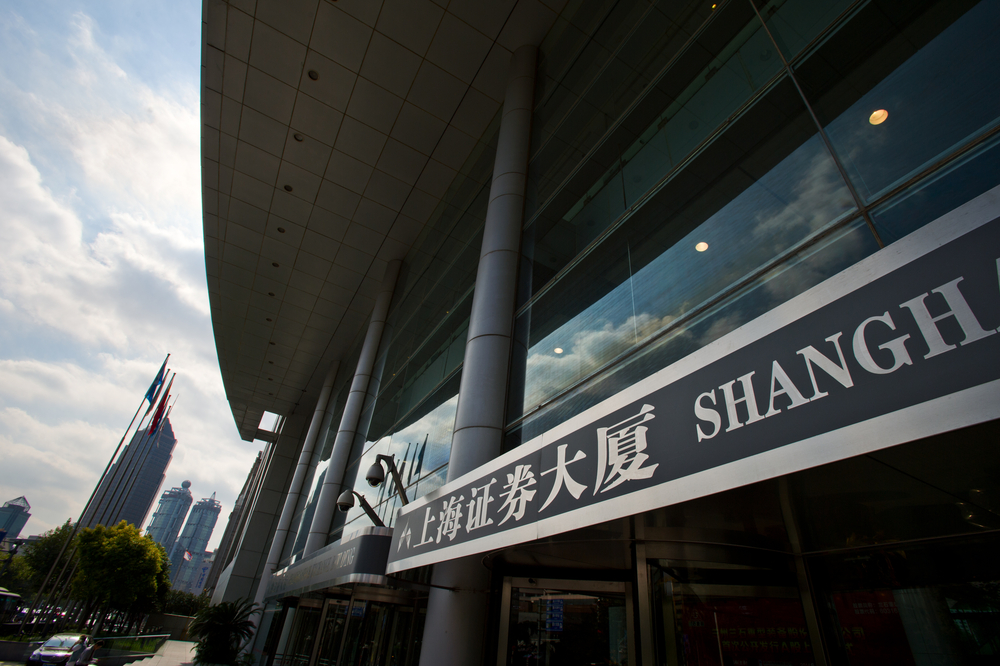 After a troublesome Q3 growth report on Friday and analysts signaling to the trade war between the US and rising interest rates, Chinese stocks rallied this Monday. In fact, not only rallied but are actually on track to make it one of their biggest gaining days since 2015.
This remarkable rebound on Monday came shortly after Beijing made significant efforts to buoy markets by reassuring investor confidence following the steep selloffs of recent weeks. By noon, the CSI 300 index of companies on both the Shanghai and Shenzhen stock exchanges was up by 4.4%. This makes for its largest gaining day in three years.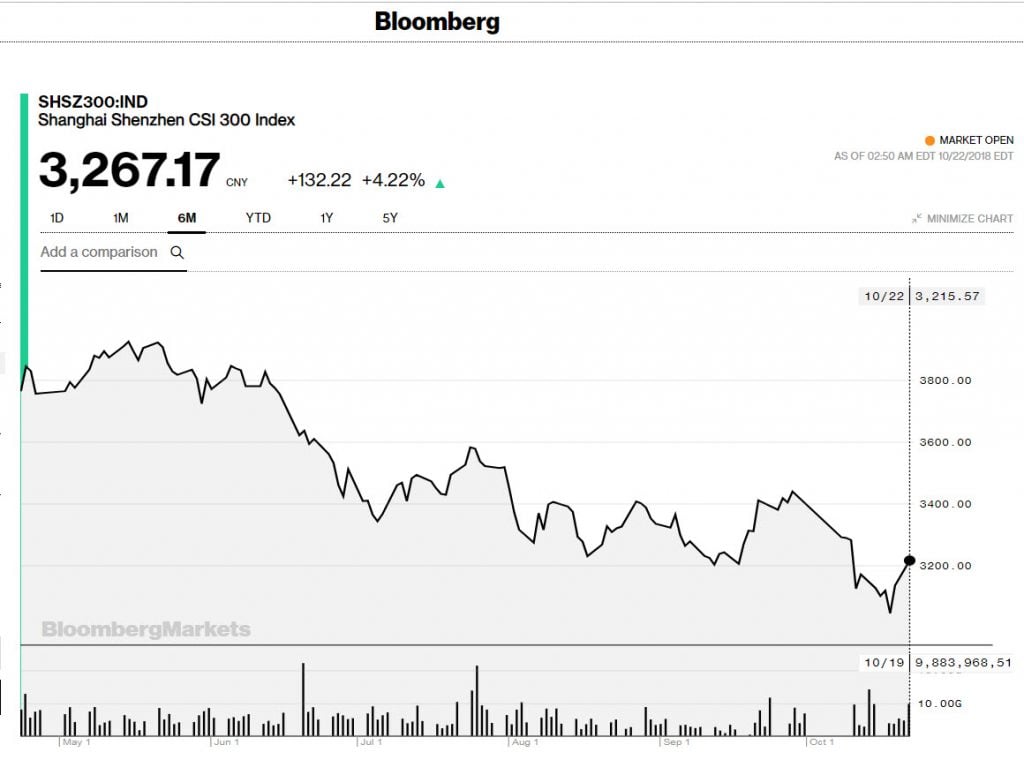 The trend was echoed in Hong Kong, with the Hang Seng China Enterprises Index of Chinese companies also jumping by 3.3%. This would make it its best day since October 2017. Even the technology company Tencent that's seen its profits affected by tight Chinese gaming regulations also saw a jump of 4%.
China Stocks Rally but No End to Volatility
The crippling selloffs, particularly in tech, over the past couple of weeks, look to be over, at least for today. After a dismal period that saw 23% fall from the MSCI Asia ex-Japan index, the markets are rallying back. Global Market Strategist at JPMorgan Asset Management Kerry Craig said:
"After what has been a tense and terse month for Asia equities as a whole, they're taking a breather, but that's not to say volatility is going away… If China sneezes, the rest of the region catches a cold. The A-shares market has suffered a significant sell-off this year, so the rebound is expected after it's been so volatile."
Intervention from Authorities
Monday's bounce-back happened after an intervention from China's central bank, the securities watchdog, and China's banking and insurance regulator, who told state media last Friday that the authorities would take the necessary measures to help markets, and that the slump in equities was no reflection on China's domestic economic health.
Among these measures, the central bank pledged to ensure liquidity in the banking system and the Chinese authorities revealed temporary changes to individual income tax law including special deductions.
This attempt at bolstering confidence came on the back of a weaker-than-expected third quarter growth report of 6.5%.
China's equity market takes the lead as the worst performing major global market this year, falling 25% from its peak earlier this year, and taking a toll on its national currency. Technology stocks have fared worse recently in the region, with Tencent shares dropping by almost 40% since their height in January.
Featured image from Shutterstock.