Nike Sponsors its First eSports Player League of Legends "Uzi"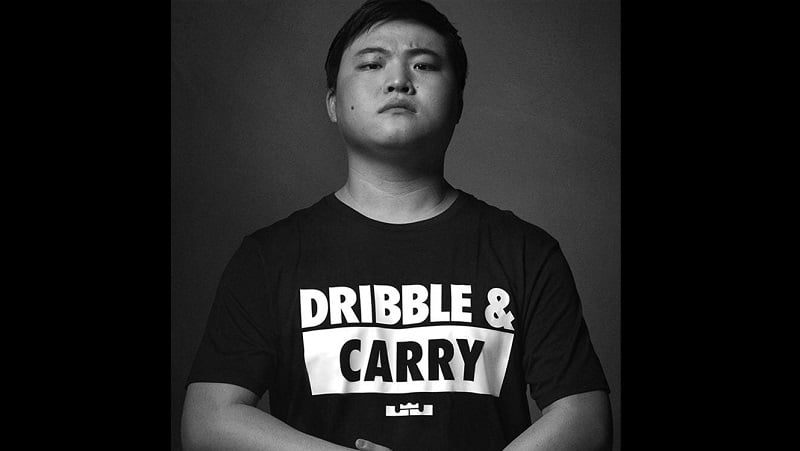 eSports brand sponsorship deals are on the rise. And Nike sponsors its first eSports player ever this week in an endorsement deal for the "Dribble &" campaign.
Jian "Uzi" Zihao plays League of Legends for the Chinese organization Royal Never Give Up. He's now signed an endorsement deal with sportswear giant Nike.
The deal is part of the promotion campaign for LeBron James' "Shut Up and Dribble" docu-series. Uzi will appear in adverts with Chinese actor Bai Jingting and James. According to reports by eSports Insider, James has helped to motivate Uzi's gaming performance.
"Carry" on Uzi's T-Shirt refers to the League of Legends term for when influential players "carry" their teammates to victory.
Uzi Is China's Best Player
Uzi began his eSports career in 2012, became the Chinese League of Legends champion and qualified for the Season 3 World Championship in 2013. After many more wins and high placings nationally and internationally he's now tipped as the most popular player in the history of League of Legends and the most iconic gaming figure in China.
He won the League of Legends Pro League in China for the first time in 2018. Uzi's fans are hoping he'll win the League of Legends World Championship this year which ends on November 5, 2018.
To date Uzi, aged 21, has earned $469,733 in prizes from 37 tournaments and will have as yet undisclosed earnings from sponsorship deals, appearances and other rewards for this success and fame.
His team, Royal Never Give Up announced a one-year sponsorship from Mercedes-Benz in June 2018 and in September 2018 received a one-year sponsorship from KFC. KFC is producing Royal Never Give Up branded products as a tie into the current League of Legends World Championships.
Growing Brand Sponsorship of eSports
The value of Uzi's deal with Nike has yet to be revealed. It's unlikely to match basketball player James lifetime endorsement deal with Nike which is predicted to pay him over $1 billion by the time he is 64.
Big brand sponsorship of eSports is growing rapidly. The estimated spend on such deals for 2017 was around $500 million and is predicted to rise to over $1 billion by 2020. The eSports global audience is expected to be 400 million strong by 2020.
As Nike sponsors its first eSports player, it's likely taking advantage of an opportunity to reach the lucrative Chinese youth market. It could also be the beginning of the acceptance of eSports as part of the world of sports.
Opinion is divided on this topic but a recent survey in the UK found that eSports and traditional sports are not polar opposites. The report suggested that traditional sports stakeholders' involvement in the eSports industry will be a key impetus for the growth of the sector in 2019.
With eSports tournament prize pools offering literally millions of dollars in winnings for gamers the industry and its sponsorship deals can only grow.
Dota 2's International 2018 tournament prize pool was over $25 million. The League of Legends World Championship 2017 awarded nearly $5 million in prizes, and Fortnite's Fall Skirmish has a prize pool of $10 million and is underway at the moment.
Featured Image Source: Nike