Sheikh Hamad Isa Ali al-Khalifa Sued for Missing Bollywood Meetings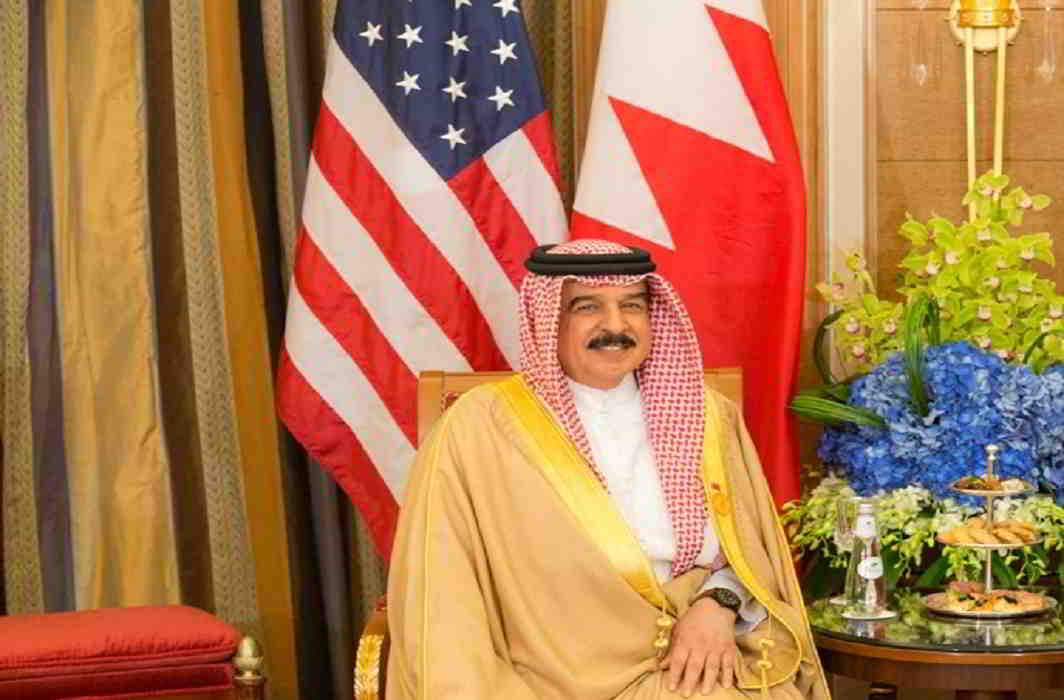 If you've ever agreed to meet someone and ducked out at the last minute you probably felt pretty bad about it. And maybe the pang of guilt kept you up that night. It probably didn't cost you a possible $45 million (£35 million) like Bahraini Royal family member Sheikh Hamad Isa Ali al-Khalifa.
Sheikh Hamad Isa Ali al-Khalifa Sued for Pulling Out of a Deal
It appears that the dozens of Bollywood stars who had mobilized to meet with the Sheikh where less-than-impressed by the Royal's absence. They are accusing him of reneging on an exclusive agreement that he had with Egyptian businessman Ahmed Adel Abdallah Ahmed to meet the stars, spend time with them–and presumably, invest bucketloads of money into their movies.
Among the snubbed Bollywood A-listers are Amitabh Bachchan, Anil Kapoor, and Deepika Padukone. However, the alleged meetings were meant to include 26 stars in total and the Sheikh had drawn up a list of those he wanted to meet.
The papers filed at London's High Court of Justice by the infuriated businessman stated that the Bahraini royal had agreed to pay $1.5 million (£1.15 million) for each meeting and also foot the bill for any expenses incurred.
This is a deal that the Sheikh backed out of after having met with just four stars between January and March of 2016 and paying just $3 million (£2.3 million) for the pleasure.
Failed to Foot the Bill
Other charges against the currently unpopular royal include his broken promise of sponsoring the Times of India Film Awards, where his deep pockets would have come in extremely handy. And which would have given him the perfect opportunity to mix with the stars he wanted to meet. Neither the Sheikh nor the money appeared. Perhaps he was catching birds of prey with his children instead.
While Mr. Ahmed admitted to feeling betrayed, the Sheikh denied any legally binding agreement–which should be a reminder to us all that there's no such thing as a handshake agreement.
In his defense statement to the court, Sheikh Hamad Isa Ali al-Khalifa said that he felt unfair pressure and that Mr. Ahmed was:
"making unwarranted demands for very large sums of money and seeking to arrange meetings which were not convenient."
He maintained that he had been enthused by the chance to meet up with the Bollywood stars but that Mr. Ahmed had set the original price tag at just $50,000 (£38,000) per actor.
The Sheikh maintains that he originally held up his part of the bargain, paying through the nose to meet the first four actors. But after spending $3.4 million (£2.6 million) his didn't wish to arrange any further meetings.
The Sheikh's Legal Team Failed to Get the Case Thrown Out
The Sheikh and his legal team last year applied to the High Court requesting that the case be thrown out. He argued that he had no substantial connection with England and that:
"The pursuit of the claim in Bahrain would best serve the ends of justice."
Unsurprisingly, Mr. Ahmed failed to agree, suspecting that he may not get a fair hearing on the Sheikh's royal turf.
In what looks to be a case of he said/he said, it will be interesting to see how the hammer falls next week on the final hearing–and whether the Sheikh or the Egyptian businessman will be left out of pocket.
Featured image from India Legal.