10 Major Bollywood Stars That Invest in Startups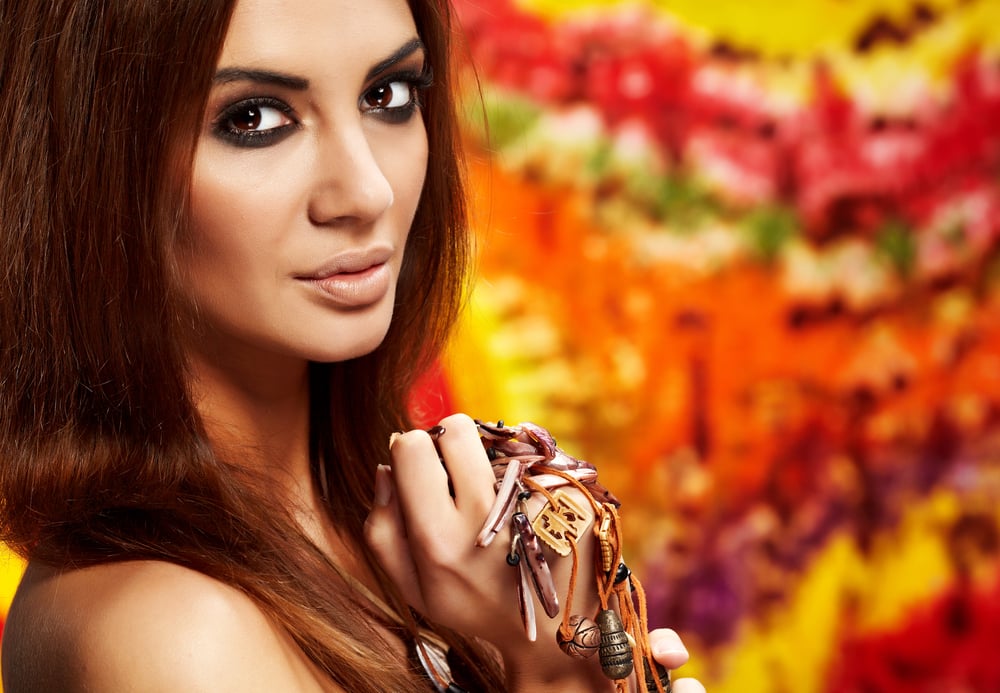 Gone are the times when actors were only interested in making movies, and Indian celebrities are no exception. Bollywood stars that invest in startups are common, with over 20 mega-stars investing in startups and backing million-dollar projects with their money and fame.
Here are 10 of the most successful Indian startups and the actors who helped to make them to market.
1. Ziddu and Amitabh Bachchan
In 2015, the Bollywood star Amitabh Bachchan and his son invested $250,000 in Meridian Tech Pte Ltd, a company based in Singapore. The startup owned Ziddu, which was described as a platform that provided free cloud storage, social commerce, and social gaming, among other services.
In less than three years and after two acquisitions, Bachchan's investment has grown more than 70 times, thanks to Ziddu.com starting to use blockchain technology to improve its services and develop new products.
The platform's worth continued to grow, together with investors' increasing interest in cryptocurrencies and blockchain technology.
However, the market wasn't stable for too long, and the actor saw his $100 million-worth investment wiped out soon after the peak, although the stock in his portfolio is still worth almost $40 million.
2. Furlenco and Aamir Khan
The online furniture rental platform Furlenco received $300,000 from Aamir Khan, in December 2017. The actor, who had previously had an endorsement agreement with the e-commerce store Snapdeal, got non-convertible debentures from this deal–which means he can't convert the bonds into company equity or stock.
Furlenco, based in Bengaluru, is owned by Kieraya Furnishing Solutions Pvt. Ltd. The company has more than 4,000 monthly consumers that purchase furniture rental subscriptions.
In 2015, the startup raised $6 million from Lightbox Ventures in a Series A round. One year later, the company raised other $30 million.
Despite his consistent investment, Khan hasn't signed a contract as brand ambassador for Furlenco.
3. Stylecracker and Alia Bhatt
Bollywood actress Alia Bhatt became an investor at the end of 2017 when she bought stock in the fashion-tech startup StyleCracker. The amount invested hasn't been disclosed, according to The Economic Times.
Dhiman Shah and Archana Walavalkar founded StyleCracker in 2013, as the first online personal styling platform. The concept behind the startup is bringing platform users closer to their favorite designers.
StyleCracker reunites over 100,000 users with more than 200 brands. It also provides access to fashion catalogs and tips on how to manage your wardrobe.
The fashion startup has raised $1 million in seed funding.
4. CureFit and Hrithik Roshan
Bollywood star Hrithik Roshan invested $878,200 in CureFit, for which he is also a brand ambassador. The value of the endorsement contract is estimated at $14.6 million.
Founded in 2016 by Flipkart executives Mukesh Bansal and Ankit Nagori, CureFit is a startup that provides fitness and health products divided into four categories–gyms (called Cult.Fit), yoga and meditation centers (Mind.Fit), food (Eat.Fit), and primary care (Care.fit).
This summer, the company has raised $120 million in a series C round of funding. The leading investors were Kalaari Capital, IDG Ventures, and Accel Partners.
5. Rakyan Beverages and Jacqueline Fernandez
Jacqueline Fernandez is no stranger to startups, making a deal with the startup Rakyan Beverages. The company that makes juices under the Raw Pressery brand captured public attention when it raised close to $4.5 million in series B funding from investors like DSG Consumer Partners, Saama Capital Management, and Sequoia Capital.
Jacqueline invested the equivalent of $480,000 and became the first Indian celebrity to finance a part of a consumer products firm. Thanks to her increasing popularity (the actress has 22.6 million followers on Instagram), the company believes that the association will help drive sales for good.
6. Ketto and Kunal Kapoor
Kunal Kapoor is a co-founder at Ketto, a crowdfunding startup that supports social causes. The actor initiated the project in 2012, together with his business partners Varun Sheth and Zaheer Adenwala. According to the company's website, Ketto has raised over $40 million from 2.5 million supporters for 80,000 fundraisers.
In 2015, Ketto Online Ventures Pvt Ltd, the company that owns the Ketto platform, raised $700,000 in an angel round from investors like Indus Age Ventures, Anthill Ventures, India Internet Fund, and Ah Ventures.
7. Holberton School and Priyanka Chopra
After being successful in Bollywood, Priyanka Chopra started her investor career with the tech startup Holberton School. It's a coding education company that trains people to become software engineers with no upfront payment.
Chopra's investment is part of an $8.2 million round of funding that closed in April 2018. Through her undisclosed investment, the actress wants to contribute to minimizing the tech industry's gender disparity.
She's also decided to build herself a substantial portfolio by investing in multiple companies. Last month, she announced her collaboration with Bumble, a tech startup that wants to launch a localized version of its dating and social media app in India.
8. Flickbay and Farhan Akhtar
Actor and movie director Farhan Akhtar backs the Indian startup Flickbay. It's Bollywood's official app, which allows its users to personalize content, from news and trailers to songs and box office collections. Other famous actors that support Flickbay are Anil Kapoor, Sayani Gupta, Anushka Sharma, Ritesh Sidhwani, and Sidharth Malhotra.
The app aims to gather data about the way its users consume content and deliver it to movie-makers, who can use the information to make educated decisions.
Flickbay was founded in 2015 by Trishant Sidhwani and Vishal Ramachandran. One year later, the startup raised $890,000 in seed funding.
9. What's Up Life and Rannvijay Singh
Rannvijay Singh is a brand ambassador and investor for What's Up Life (WUL), a local lifestyle app that can help users to find events, parties, and places for dining-out, among other things.
The app is currently available in Gurugram, New Delhi, Kolkata, Noida, and Hyderabad. With Rannvijay Singh's help, founder Gaurav Luthra hopes to expand his business to other five cities, including Mumbai and Bengaluru.
WUL isn't the first startup that captured Singh's attention. The actor had invested in two other apps, one that allows car and bike pooling, called Liftiee, and the fashion app IStyleYou.
10. Innsaei Ventures and Sushant Singh Rajput
Sushant Singh Rajput is another Bollywood star that wants to expand his activities outside the movie industry. Thanks to his passion for technology, he founded Innsaei Ventures, a company that performs in fields like education and healthcare using emerging technologies.
Rajput is a co-founder of the startup, together with partner Varun Mathur. The actor invested more than $400 million in Innsaei, for projects that include augmented reality, artificial intelligence, and 3D printing.
10 Bollywood Stars That Invest in Startups
The digital evolution has conquered Bollywood. Even if a few years ago actors were tempted to invest in real estate or e-commerce, the trend today is investing in tech startups.
Most Bollywood superstars that decide to become investors prefer technology-driven business to traditional companies. They also become brand ambassadors and promote these apps or platforms through social media to increase brand awareness and drive sales. In most cases, it's worth more than all the millions they paid during the fundraising series.
Featured image from Shutterstock.