Floyd Mayweather Lavish $5 million Spending Spree on Jewelry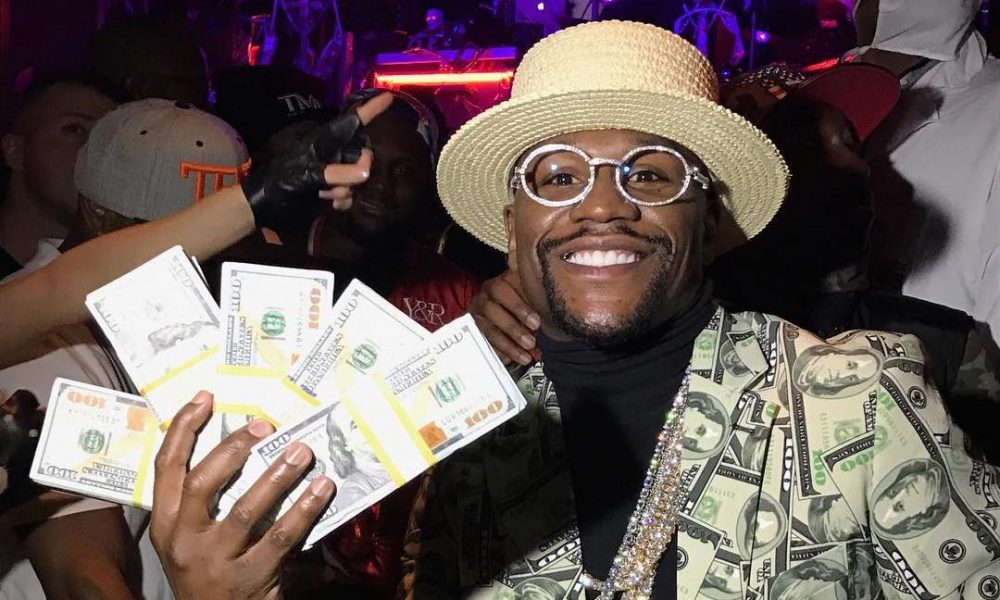 How does Floyd Mayweather respond to rumors that his cash flow might not be as solid as once thought? He goes on a spending spree and splashes out over $5 million on flash jewelry in a single session, that's how.
As Americans have been splashing out big style over the course of Black Friday in the lead up to Christmas, Floyd Mayweather continues to make the news with his lavish purchases.
Floyd Mayweather Still Ballin'
There is a reason why Floyd is called 'Money'. He has raked in over $250 million this year alone and is not afraid of spending it on 'ice' or other outrageous gifts for himself. As Americans search for the biggest and best deals on items over the Black Friday period, Mayweather doesn't give a damn about scrimping and saving.
Floyd Mayweather apparently splashed out $5.3 million in a single shopping spree in Los Angeles boutiques on Friday. As the masses searched for the best deals on the latest iPhone X and other goods, Mayweather bought three diamond-encrusted watches and a host of other exotic jewelry pieces.
He is said to have purchased a 30-carat pear-shaped VVS ring for a gargantuan $2.3 million. But he didn't stop there. The next jaw-dropping purchase was a $2.5 million diamond bracelet. He finished off the spending sprees by buying a 2 lbs. Cuban gold necklace and three watches for a combined total of half a million.
Mayweather Not Going Broke
We reported just a couple of weeks ago that his former friend, rapper 50-Cent, made backhanded remarks in regards to the financial situation of Floyd Mayweather and his ongoing tax issues. However, as stock and cryptocurrency prices continue to plummet, buying expensive jewelry is a good asset to have in safe keeps.
Rumors were rife that Mayweather was struggling with his cash flow when he announced a strange boxing exhibition with Japanese kickboxer Tensin Nasukawa that is penned in to take place in Japan on New Year's Eve.
Even though Floyd Mayweather is the highest paid athlete in 2018 with total earnings of $285 million so far this year, that cash was mainly from his 2017 encounter with UFC fighter Conor McGregor.
It is interesting that Forbes listed that Floyd Mayweather has made only $10 million this year in endorsements. That seems like a big figure to some, but not to those who spend $5 million on a single shopping session. It will be interesting to see if Floyd can maintain that type of spending when he does retire.
Featured image from Sick Chirpse.