Floyd Mayweather Japan Fight Back On? Is Floyd Trolling Everyone?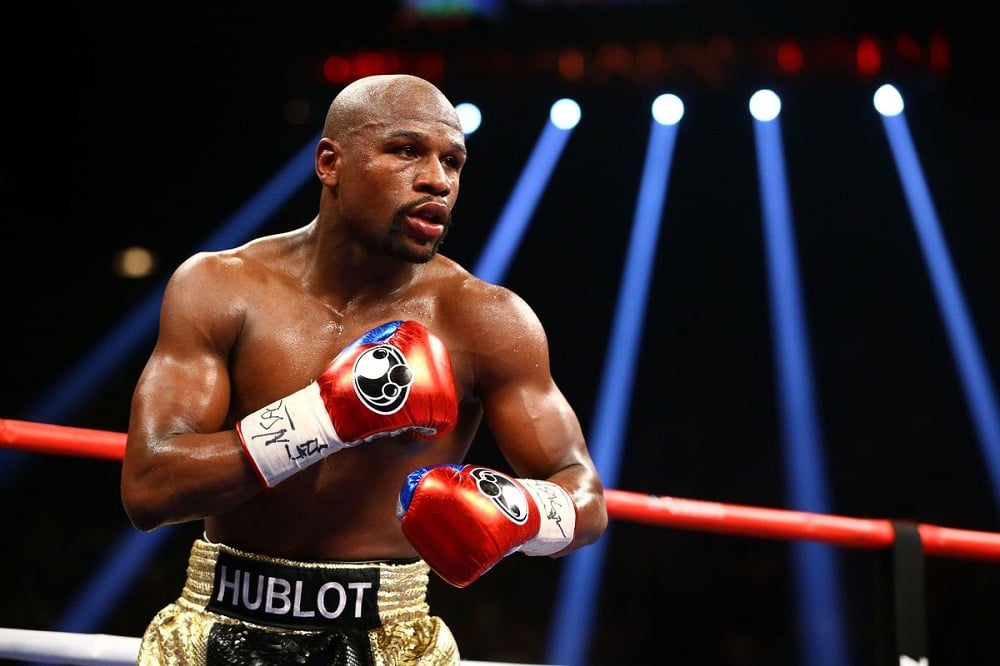 The Floyd Mayweather vs Tenshin Nasukawa fight has been off and on more rapidly than a red light in Amsterdam. Was the Japanese press conference real or fake? Is the fight happening or not? It seems the fight is back on for the moment!
Floyd Mayweather has now come out to say that the fight against Japanese kickboxer Nasukawa is going to happen on the originally proposed date, just days after claiming he was set up by the Japanese fighting company Rizin.
Conflicting Reports from Floyd Mayweather
Floyd Mayweather has told TMZ that the fight is back on and will be a 'no kicking' nine-minute exhibition and will be the highest paid exhibition fight in history.
Two weeks ago, retired boxing legend Floyd Mayweather surprisingly took the mic at a press conference in Tokyo, Japan, to announce a New Year's Eve fight against Tenshin Nasukawa. A disheveled Floyd looked lost and confused at the time that led many to pour scorn on the proposed fight. A scam alert was raised across the internet and seemed to be right.
As soon as Floyd landed back in America after his visit to the Orient, he quickly poured water on the fight on his Instagram account to reveal he was blindsided by the Japanese MMA fighting company Rizin.
Floyd said on Instagram that he thought it was going to be an exhibition fight and then Rizin flipped the script on him without warning. It seems that Rizin and Floyd might have come to a deal after all.
Floyd Says the Fight Is On
Some people started to believe that maybe Floyd had been paid a large sum of money to appear at the press conference to promote the Rizin New Year's Eve event and it was all a ruse. However, Mayweather has more recently told the entertainment and gossip website TMZ a completely different story:
"There's no official fight. It's an exhibition. A small, nine-minute exhibition. No kicking. It's going to be the highest paid exhibition ever. Just for promoting this event I've made seven figures. It's a no-brainer. Just because I'm retired, I still make appearances around the world and make a ton of money."
Is Floyd Mayweather just trolling the public? Can we take him seriously? Can we believe anything he says? The recent statement has posed more questions than answers. We will wait with bated breath to see what is true and what is not.
Featured image from USA Today.