Floyd Mayweather Ambushed as Japanese Fight Deal was a Set-Up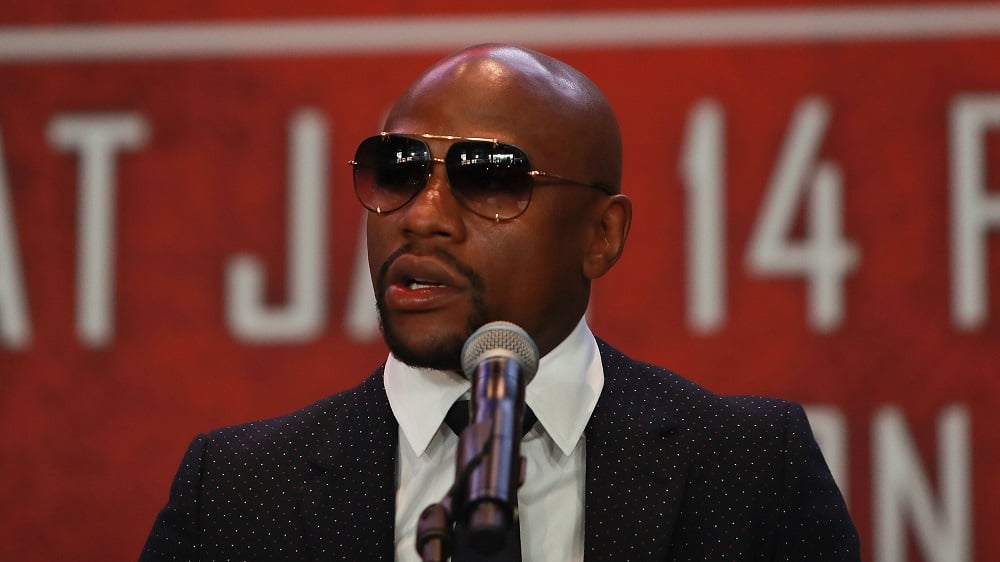 When news broke earlier this week about Floyd Mayweather fighting Japanese kickboxing sensation Tenshin Nasukawa in Japan, it was met with much skepticism. Apparently, Floyd was ambushed by Japanese fight company Rizen and the whole press conference was a set-up to give Rizen some exposure in Western markets.
I originally wrote two days ago that something was fishy in regards to the Tokyo press conference to announce the fight. It seems I was right. But to be fair, even a broken clock is right two times per day.
Almost predictably, 50-Cent came out on social media to pour scorn on the fight and surmise Floyd was going broke.
The Truth about Floyd Mayweather and Rizen
Floyd released a 300-word statement on his Instagram page on Wednesday to clear up the issues pertaining to the supposed New Year's Eve bout against the Japanese kickboxer. He basically called the fight off and said he was scammed by Rizen.
Floyd took to Instagram to claim that he was supposedly in Japan discussing a private behind-doors 9-minute exhibition fight for a small group of wealthy people.
But by the time he got to a pre-arranged press conference, the Japanese MMA company Rizen Fighting Federation flipped the script and announced a real fight on New Year's Eve in Japan. Here is Floyd's take on the press conference:
"This exhibition was previously arranged as a 'Special Bout' purely for entertainment purposes with no intentions of being represented as an official fight card nor televised worldwide. Once I arrived at the press conference, my team and I were completely derailed by the new direction this event was going and we should have put a stop to it immediately."
Is Floyd Telling the Truth?
Mayweather claims he went along with the press conference so as not to cause any disturbance, but in reality, this is exactly what it has caused. The myriad of YouTube boxing channels who have been reporting on this story since the press conference are still not sure that Floyd is telling the whole truth.
Some of the channels are covering these three possibilities:
Option 1: Floyd was completely blindsided by Rizen and what he said in the statement was the truth.
Option 2: Floyd kind of knew what was happening, but by the time he got back home he was talked out of the fight by his advisers and friends and then released the statement.
Option 3: Floyd completely knew what he was getting himself into, but had cold feet as and called a halt to the proceedings before it went any further.
One thing is for sure. Wherever Floyd Mayweather goes, intrigue and controversy go along for the ride. He should hurry up and fight Manny Pacquiao for a second time while his name can still write 9-figure checks.
Featured image from SportingNews.