FAANG Stocks Are Yesterday's News: 5 Emerging Technology Markets to Watch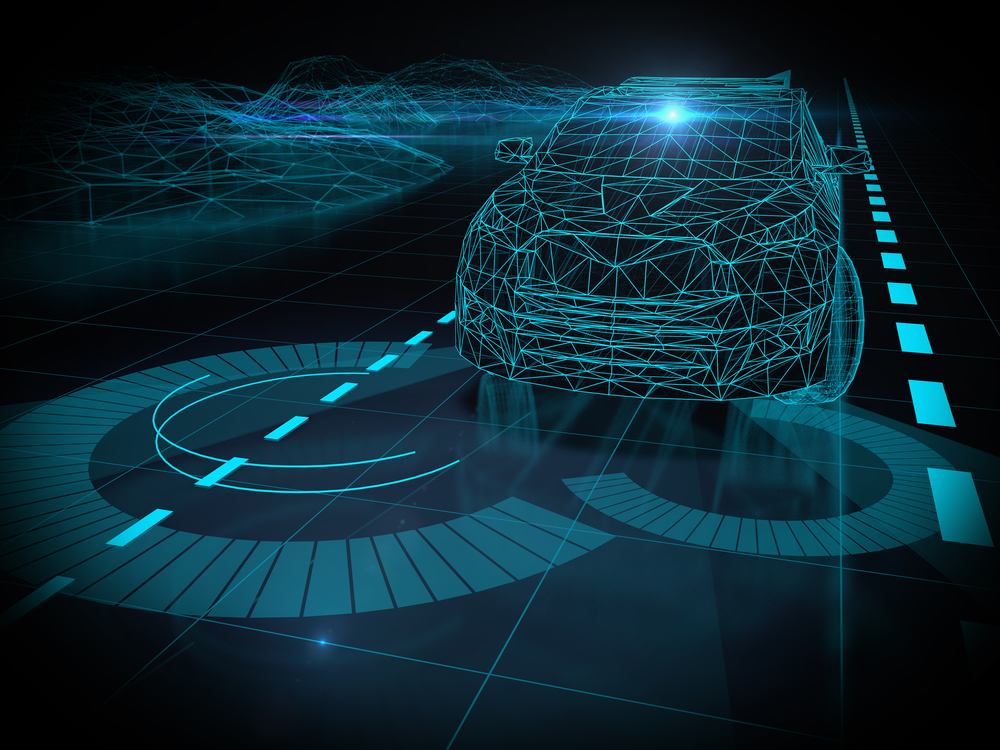 Forget fluctuating FAANG stocks, here are five emerging technology markets valued in the billions that investors and entrepreneurs should take note of.
The World Economic Forum (WEF) says we are entering the Fourth Industrial Revolution, an age characterized by the internet of things (IoT), artificial intelligence (AI) and machine learning, virtual reality (VR), and blockchain technology.
Accompanying these core sectors are other emerging and arriving technologies like robotics, electric vehicles, autonomous vehicles, 3-D printing, nanotechnology, biotechnology, and quantum computing.
The way we work and play is changing, creating even more new avenues for savvy fourth age industrialists like cloud computing, the decentralized web, and even eSports.
For the everyday opportunist here are five emerging technology markets and their potential market values.
The Internet of Things (IoT)
One of the biggest growth markets for emerging technologies, the global IoT market, could reach $1.1 trillion in 2021 and $6.5 trillion by 2024.
The IoT, where all our devices communicate with each other and ourselves using sensors, Wi-Fi, and even blockchain technology is prevalent in our lives already and increasingly so.
Smart products like thermostats, lighting and media systems, as well as systems like Amazon's Alexa, are already in widescale use. In 2017, 430 million smart home devices were sold.
It's not just consumer markets here either, the ability of machines to sense, record, deliver, and even act, upon important environmental changes has tremendous application for industry and manufacturing. One sector, automotive fleet management, is expected to be worth $17 billion alone by 2025.
Artificial Intelligence (AI)
Gartner, earlier this year, put the value of the AI market at $1.2 trillion in 2018, and $3.3 billion by 2022. John-David Lovelock, research vice president at Gartner said:
"AI promises to be the most disruptive class of technologies during the next 10 years due to advances in computational power, volume, velocity and variety of data, as well as advances in deep neural networks (DNNs)."
"Virtual agents" like call center and help desk assistants already account for 46% of the AI-derived business value in 2018, though this falls to 26% by 2022 as more advanced AI technologies come in to play. These more advanced technologies include decision automation and will include the AI needed to effectively power the autonomous vehicle revolution.
Virtual Reality (VR)
The consumer virtual reality software and hardware market size by 2021 is predicted to reach $14.5 billion rising from a predicted $3.3 billion in 2018.  The entire VR and augmented reality (AR) market is predicted to grow from $27 million in 2018 to $209 billion by 2020. Though other predictions put this figure at a more conservative $170 billion by 2022.
The difference between consumer and industrial value is driven by the benefits VR and AR could have for the manufacturing, healthcare, and retail sectors, amongst others. A study by Hampleton Partners named AR and VR in healthcare the hottest new sector for 2018.

Find more statistics at  Statista
The consumer VR market value is driven by gaming and entertainment applications, from virtual meet-ups and social lives to exploring the globe and beyond.
The global gaming industry is expected to reach a value of $180 billion by 2021 off the back of nearly 3 billion "gamers." The eSports industry alone is expected to make up $1.65 billion of that statistic.
Blockchain Technology
The value of the cryptocurrency market is incredibly difficult to predict with the recent price crash taking tens of billions from the market's capitalization, now sitting around $122 billion today.
Cryptocurrency's underlying technology, however, has taken an industry segment all of its own, over and away from cryptocurrencies. Global banks, businesses, and governments seek to take advantage of blockchain's potential to improve business efficiencies, cybersecurity, and contractual transparency.
Statista predicts blockchain's market value to reach $2.3 billion by 2021.
Autonomous Vehicles
An immediate comparative figure for 2021 is not apparent for autonomous vehicles. Other statistics reveal the autonomous, or self-driving vehicle market, will already be worth $54.23 billion in 2019 increasing to a massive $556.67 billion by 2026.
Autonomous vehicles will combine electric vehicle technology, AI, and IoT, and potentially even blockchain's smart contract capabilities to share and secure information. A report by Allied Market Research identified the key drivers of the market's predicted boom including:
"Elimination of accidents caused due to manual errors, reduced carbon dioxide emission from autonomous vehicle … less battery capacity & less consumption of gas by autonomous vehicle and high penetration in the automotive sector also contribute to the market growth."
The market is not without barriers though, the general public is nervous about putting their lives in the hands of computers and trusting artificial intelligence to make the right decision under the threat of a road accident. A survey in late 2017, by the AAA found 63% of respondents were untrusting of autonomous vehicles, by early 2018 this had risen to 73%.
Another study by Intel and Strategy Analytics predicts the driverless vehicle industry will generate $7 trillion worth of economic benefits and efficiencies by 2050. This figure could be split into a $4 trillion value for the driverless ride-hailing industry, and $3 trillion for driverless delivery and business logistics.
Introducing the first Pizza Hut fully autonomous delivery concept vehicle. Excited for our future with @Toyota #CES2018 pic.twitter.com/YGNQUgijha

— Pizza Hut (@pizzahut) January 8, 2018