PopSockets CEO David Barnett Gets Entrepreneur of the Year Award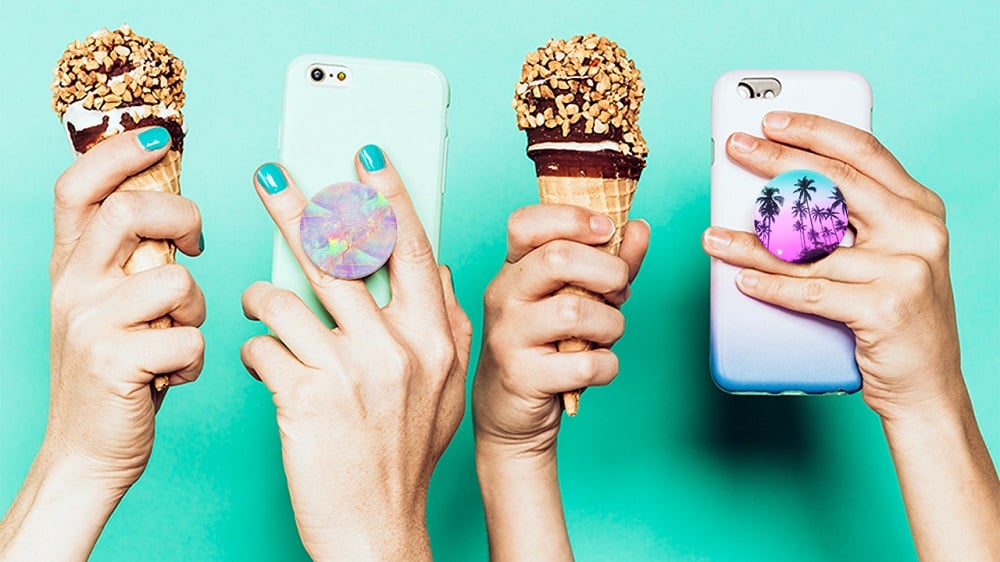 The genius of entrepreneurial thinking is to give people a product that they never knew they needed. PopSockets CEO David Barnett has become a master at this and was recently given an entrepreneur of the year award by Ernst & Young Global Limited for his contribution to consumer products in the retail category.
The founder, inventor, and CEO of the Boulder-based phone accessory firm PopSockets has gone from philosophy professor to entrepreneur for creating products that have garnered much success over the past few years.
Award-Winning PopSockets Products
PopSockets has become a major player in the phone accessory industry for their collapsible attachments that can be used as grips, stands, and a cord wrap. Since the company's founder and CEO David Barnett first launched the company and products back in 2014, they have seen massive growth of over 800%.
This week David Barnett received the Ernst & Young Entrepreneur of the Year award in the consumer products and retail category. The award is geared toward recognizing those who create products that have an impact on global economic engines.
The success of the PopSockets products over the past few years has been truly remarkable. The products have become phenomenally popular. David Barnett routinely gives a percentage of his profits to charitable causes such as charities that deal with arthritis, ALS and Parkinson's disease.
David Barnett Goes from Philosopher to Inventor
PopSockets CEO David Barnett was initially a philosophy professor at the University of Colorado where he originally started work on PopSockets ideas.
How did the investor and entrepreneur go from philosophy to inventing accessories for phones? David Barnett told Ernest & Young that:
"Philosophy is just clear thinking. It's that same drive to figure out how things work. To grasp the fundamental building blocks of the universe."
That's quite a philosophical answer! What did you expect?
The irony is that Barnett also told Ernest & Young that he is not really much of a tech geek and doesn't ever feel the need to buy the latest phone or tech gadgets.
His initial plan was to create a good company and sell it for a vast profit, however, his success has encouraged him to stick with the products and develop them even more. PopSockets CEO David Barnett might not be your archetypal entrepreneur, but he is now an award-winning one.
Featured image from GameAxis.