Pizza Hut and Toyota Build a Pizza Making Truck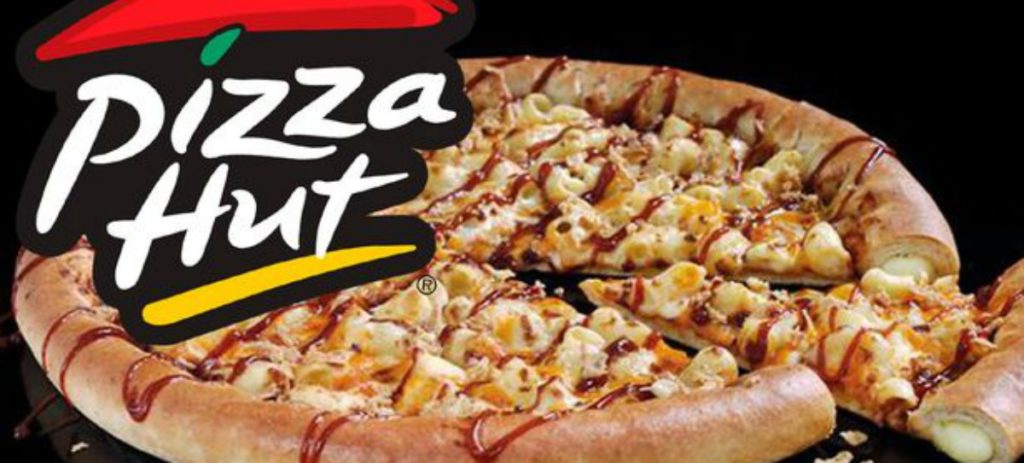 The global pizza giant and vehicle-maker Toyota have teamed up to create a prototype truck that can cook your pizza in seven minutes while it's being delivered.
In a bid to keep ahead in the still growing market for pizza delivery, worth an expected $76 billion by 2022, Pizza Hut is thinking out of the box.
Pizza Hut COO Nicolas Burquier wants to bring Pizza Hut's ovens closer to the customer's door, saying:
"We're exploring any opportunities to streamline our processes and systems that impact our team members' experiences and making their lives easier and safer, and then we're looking at how that impacts the customer experience."
The new mobile pizza maker, the "Tundra PIE Pro," is being revealed at specialty automotive show SEMA 2018 this week in Las Vegas and has a refrigerator, computer-controlled robotic arms, and a portable oven.
"The Kitchen" sits in the back of the truck bed and the whole cooking process is performed by the robot while out of delivery. Burquier said:
"Our obsession is always the same: How do we reduce the gap between the moment when the pizza comes out of the oven and when the customer starts to enjoy eating our product?"
The robot can pick out a pizza, place it on a conveyor that goes through a high-speed oven, and slice it and box the pizza when it's cooked.
The truck and its mobile kitchen are fuelled by hydrogen-fuel-cell electric power.
Extra cup holders are cool. But can your truck make pizza? Introducing the @Toyota Tundra PIE Pro: https://t.co/Y1Eqehw2H3 #SEMA2018 pic.twitter.com/uK1kJz6cVu

— Pizza Hut (@pizzahut) October 30, 2018
The Tundra PIE Pro is actually the second prototype for Pizza Hut and Toyota. The pair's first automation partnership was a blueprint for driverless delivery vans revealed at the Consumer Electronics Show in January.
Introducing the first Pizza Hut fully autonomous delivery concept vehicle. Excited for our future with @Toyota #CES2018 pic.twitter.com/YGNQUgijha

— Pizza Hut (@pizzahut) January 8, 2018
If Pizza Hut and Toyota combine mobile pizza making with self-driving trucks in a few years' pizza deliveries could be completely automated. Burquier said:
"We're going to play with this prototype and then figure out what we can learn in order to build the future of our processes and our systems."
The Tundra PIE Pro might seem a little too "out of the box," but maybe not when futuristic hot food delivery is being explored by other brands too. Domino's Pizza has already tested pizza delivery drones in New Zealand and Uber is looking at a similar concept.
Robot-powered manufacturing and automation in all industries is growing, creating global concern about the future jobs market and employment prospects for more manual workers.
Industrial robot-makers ABB has recently ramped up its robot producing capacity to meet worldwide demand with plans for a new $150 million factory in China.
Featured image from Pizza Hut.