Boxer Floyd Mayweather Purchases Las Vegas Mansion for $10 Million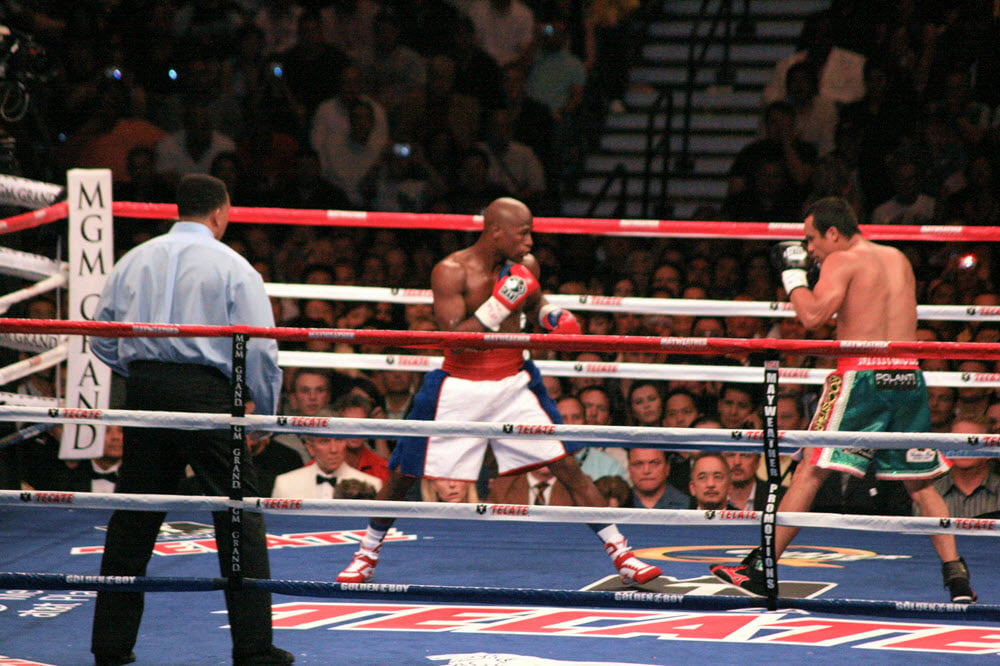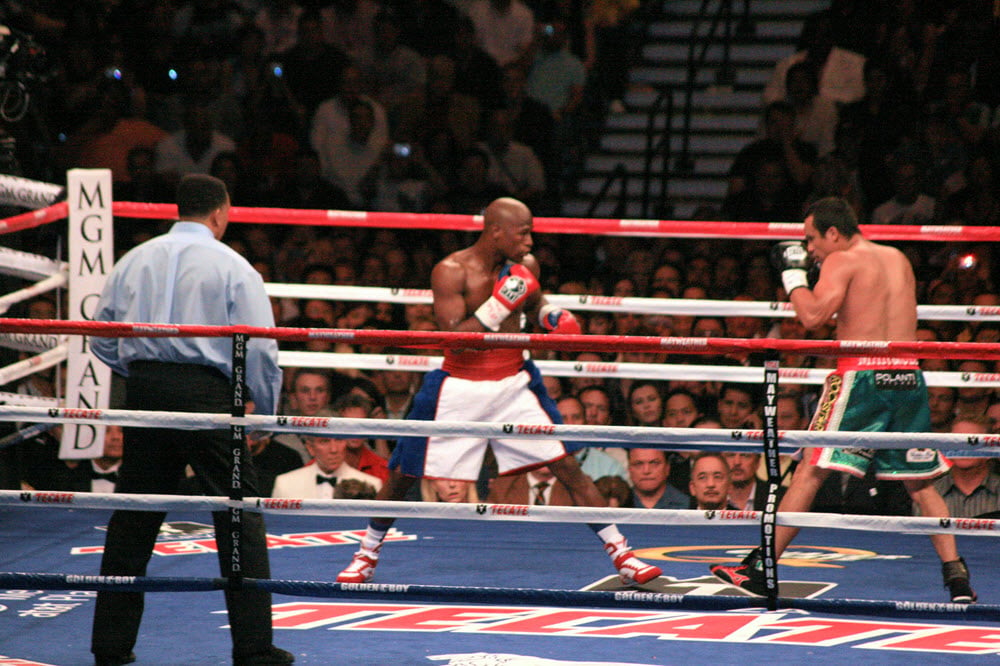 Former boxer Floyd Mayweather might be retired, but 'Money' is making the news more often than when he was an active fighter. The retired pugilist has just purchased a breathtaking Las Vegas mansion for a whopping $10 million.
Over the past couple of days, Mayweather has been making the news in more ways than one. He has allegedly become embroiled in a lawsuit in regards to supposedly promoting what is now being reported as a cryptocurrency scam. How does Floyd respond to the bad news? He buys a $10-million house. That's how he rolls!
Luxury 16,357 Square-Foot Las Vegas Mansion
Floyd might not be making the same cash as when in the fight game, be he's still living big-willy style. The 42-year-old Grand Rapids native has just purchased a luxury 16,357 Las Vegas mansion on a private compound.
Floyd Mayweather has lived in Las Vegas for the main part of the last decade, which is where he fought the last several fights of his career.
The mansion comes equipped with a pool house, a small vineyard, two guesthouses, and an underground garage, as reported by the listing broker Kamran Zand.
Floyd Mayweather Comes in Second Place
Apparently, the sale was made on Monday, and although his new pad isn't the biggest or most expensive in Vegas, it's still pretty impressive.
Another 12,945-square-foot mansion sold earlier this year in Las Vegas for a reported $13 million, which beats Floyd's purchase into second place in 2018. We all know that 'Money' doesn't like to come second to anyone. And he didn't throughout his meteoric career.
The 50-0 former boxer has a net worth of $285 million according to Forbes. Although his last fight was against Connor McGregor in August 2017, rumors have been rife that the star might make a comeback soon against former foe Manny Pacquaio.
Former middleweight boxing kingpin 'Marvelous' Marvin Hagler once said that it is difficult to get out of bed for training every morning when you're wearing silk pajamas.
No one is quite sure at this time if Floyd is serious or just flexing after the announcement that another former foe, Mexican golden boy Saul 'Canelo' Alvarez, has scooped a $365-million megabucks TV deal with the streaming service DAZN.
Featured image from Wikipedia.