Floyd Mayweather and DJ Khaled Allegedly Sued in Cryptocurrency Scam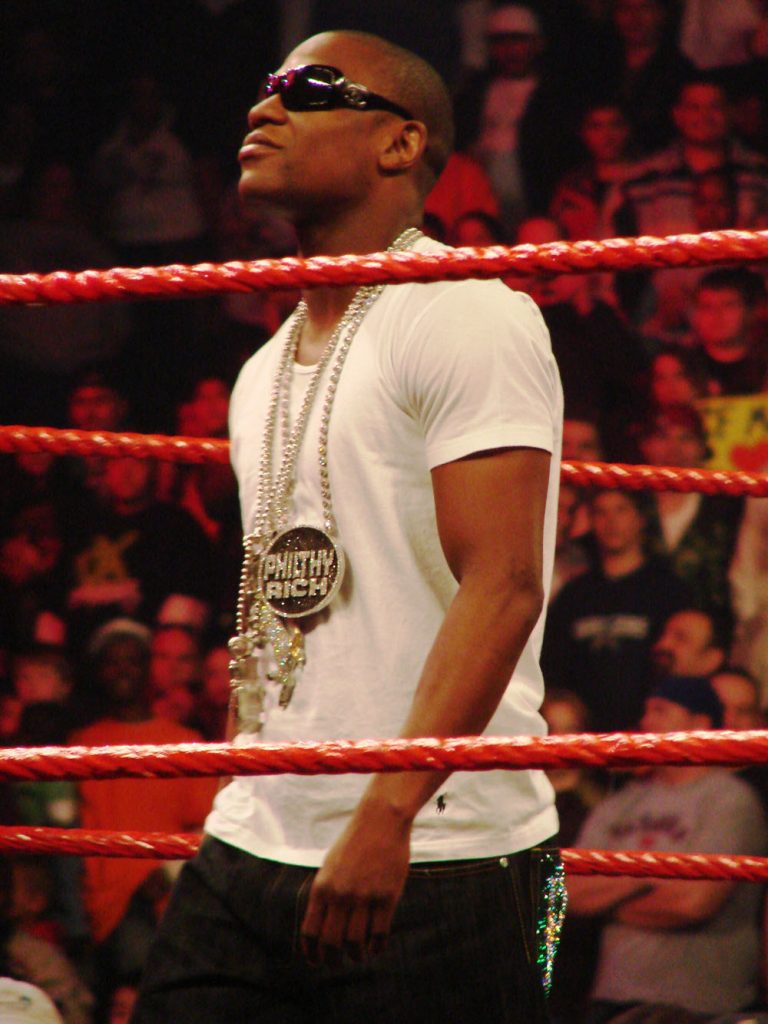 Legendary boxer Floyd Mayweather and the New York rap producer DJ Khaled are allegedly being sued for promoting the $25 million Centara Tech cryptocurrency scam.
No one epitomizes the 'money first' ethos of the modern world quite like Floyd 'Money' Mayweather. It seems that the pugilist's love for anything spendable might have gotten him in deep water this time as news of a lawsuit is rife across the internet.
TMZ Reports Floyd and Khaled Crypto Scam Lawsuit
The popular entertainment news site, TMZ has reported that both Mayweather and DJ Khaled have both been caught up in a lawsuit pertaining to their promotion of the alleged $25 million Centara cryptocurrency scam on their social media accounts.
Although these two leading figures in the African-American community are not directly involved in perpetrating the scam, the TMZ report alleges that both Khaled and Mayweather are being sued for promoting Centara's CTR token.
In the report from TMZ, it detailed that investors in the cryptocurrency scam are looking to get some of their money back and also looking for damages from both Centara Tech and Khaled and Mayweather. And although the news is still sketchy on the subject, it has yet to be confirmed whether the lawsuit is part of the original class action filed in June against Centara Tech or if this is a new development.
Promoting Cryptocurrency Scam on Social Media
The three founding members of Centara Tech's CTR token were initially arrested earlier this year as a magistrate released a report that claimed that the CTR token was violating SEC cryptocurrency regulations. They are currently being held for defrauding investors to the tune of $25 million and face a combined total of 65 years behind bars.
The co-founding trio allegedly made lots of false claims in regards to its relationships with major financial institutions and also partnerships with Visa and MasterCard.
The claims against Mayweather and Khaled relate to the pair using their social media platforms such as Twitter and Instagram to promote the CTR token ICO in its pre-launch phase.
DJ Khaled was seen promoting the CTR token on his Instagram and Twitter in September that said:
I just received my titanium centra debit card. The Centra Card & Centra Wallet app is the… https://t.co/iIbQwQCwD1

— DJ KHALED (@djkhaled) September 27, 2017
Mayweather has also allegedly promoted the cryptocurrency scam on his Instagram account that called for potential investors to "join Centara's ICO on Sept. 19th". He was also reported as using his Twitter account to promote CTR:
Centra's (CTR) ICO starts in a few hours. Get yours before they sell out, I got mine https://t.co/nSiCaZ274l pic.twitter.com/dB6wV0EROJ

— Floyd Mayweather (@FloydMayweather) September 18, 2017
The TMZ article has said that Mayweather and Khaled are now being sued by former CTR token investors, but at the time of writing, we haven't had an official statement from the pair to clear up the situation.