Chad Kelly Faces Trespassing Charges, Gets Hit By Vacuum Tube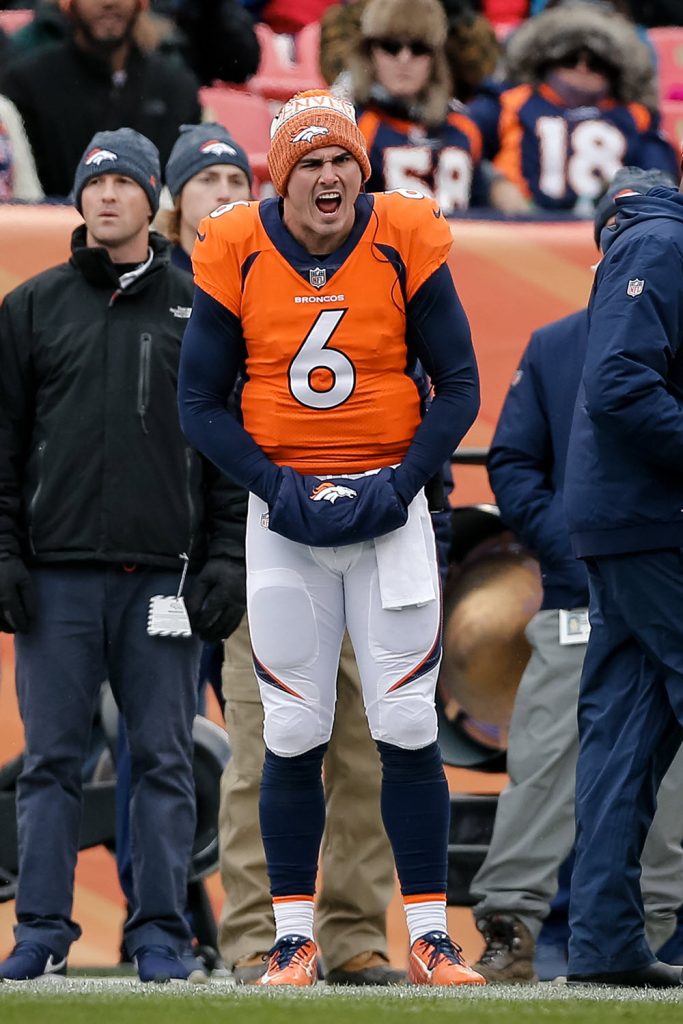 Chad Kelly, a quarterback of National Football League's (NFL) Denver Broncos, was arrested on Tuesday morning after he broke into someone's house while wearing a cowboy suit.
It all started with Denver Broncos linebacker Von Miller's cowboy-themed Halloween party on Monday at the Gothic Theatre. According to the arrest affidavit, Kelly left the party and stopped in front of a house located in South Lincoln Street at 1:17 am.
The call to 911 explained that one of the occupants was sitting with her child when Kelly came into the house. He simply sat down on the couch beside her and started "mumbling incoherently."
The second occupant then entered the living room, hit Kelly with an aluminum vacuum tube and chased him out of the house. The police were then showed the security footage of the incident where they were able to identify Kelly, who was wearing a brown vest on top of a long-sleeved white shirt, dark pants, and a red scarf around his neck.
He was later found sitting outside the Gothic Theatre in a black SUV. Kelly was taken to the Englewood Police Department, charged with first-degree criminal trespassing and sent to the Arapahoe County Jail.
Although Kelly is no longer in custody, he is scheduled to appear at the Arapahoe County Justice Center today. He also posted a $2,500 bond, however, the Colorado law states that he could face up to four years in prison.
Cocaine, not Cowboy-Themed Party
Miller was criticized on social media for throwing a "cocaine themed party." 9News reporter for Denver Broncos, Mike Klis, called out TMZ for spreading false information. He added that Miller forces everyone who plans on driving to wear a yellow wristband so that they're not allowed to drink alcohol. Other sources also confirmed that Kelly was not tested for drugs.
The Denver Broncos also released a statement expressing their disappointment in Kelly's behavior. They added that the team is currently contacting him and obtaining more information regarding the situation.
Kelly, who was named Mr. Irrelevant in 2017, after a lackluster season, was previously arrested for getting into a fight outside a nightclub in 2014. He also resisted his arrest and said that he would come back with an AK-47 and 'spray this place'. While criminal charges against him were dropped, he was forced to complete 50 hours of community service.
Last year, the 24-year-old quarterback signed a four-year contract worth $2 million with Denver Broncos. His average annual salary is $616,068, with a signing bonus of $64,270.
Featured image by Pro Football Rumors.