Dating App Bumble to Expand into India with Help from Local Actress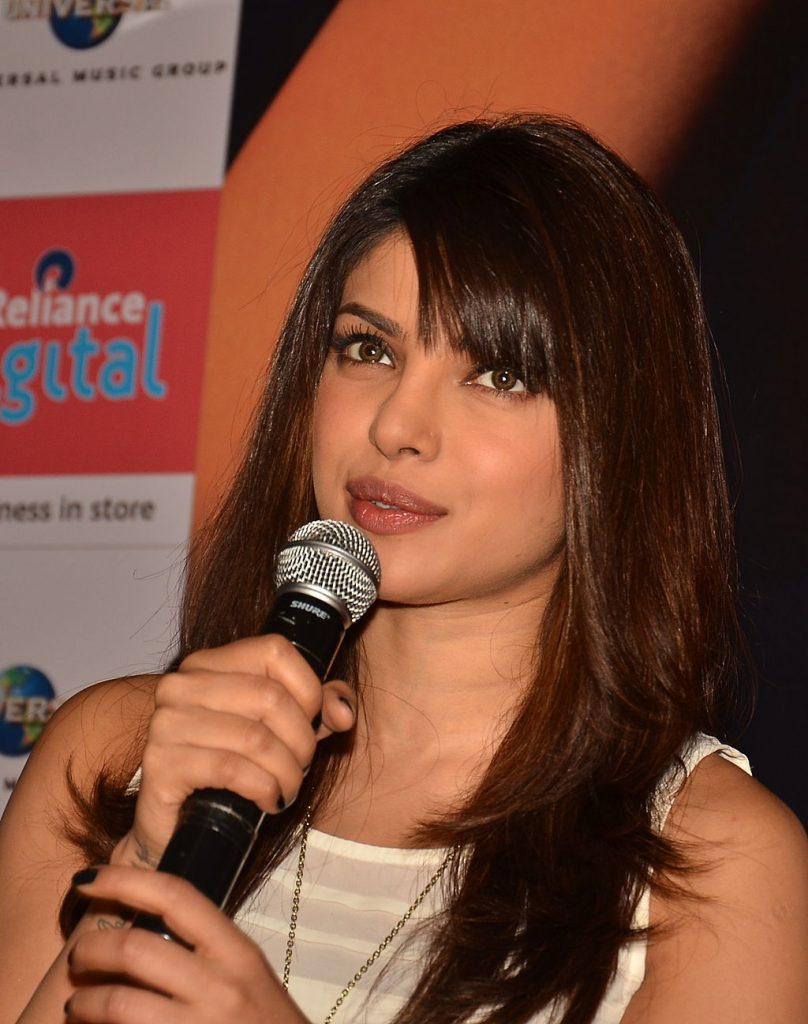 Dating is stressful enough. No matter how well you know a person through a chatting app, there's plenty of room for disappointment. What if they aren't as interesting in person? What if they have a facial tick or halitosis? Or, worse still, what if you get left staring at an empty place setting in a restaurant watching the minutes tick by?
If that's dating in the western world imagine what it's like dating's a country like India, where there are over 100 rapes a day and Indian men think stalking is normal. It's only natural that women there are nervous when it comes to romance–and why, according to actress and investor in the company, Priyanka Chopra:
"Indian women needed Bumble"
What Is Bumble?
Just in case you haven't stumbled across Bumble, it's the latest online dating app looking to branch into the Indian market–with women in its sights.
One of the app's main features that should particularly appeal to women is that it requires them to make the move first. This gives them the option to speak with whom they wish without the fear of receiving a barrage of unwanted messages.
Chopra, a celebrity in India, will be advising the app's team over the expansion.
Localizing for the Target Market
Bumble announced the news last Wednesday, just under a week after the app's main rival Tinder launched a "My Move" feature in the Indian market, allowing women to select the option of always initiating the conversation first.
Despite the timing of the announcement, the female-friendly dating app has been planning its move to India for some time, and Chopra was part of a high-profile group of women who kickstarted Bumble Bizz, Bumble's networking app, in October of last year.
Bumble CEO and Founder Wolfe Herd told CNN that the biggest challenge of entering the Indian market was:
"localizing the experience and attracting women"
This will be the main job for Chopra, as a household name in the country. The app will be localized in Hindi and "Hinglish," and available on both Android and iOS. The company will also be rolling out additional safety features before entering the market, although these have yet to be revealed.
India Named the Most Dangerous Country to Be a Woman
Safety is an absolute priority for Indian women, living in a country with a global reputation for violence against women. In fact, in June of this year, India was ranked as the most dangerous country in the world for women, which sort of puts the halitosis thing into perspective.
Dating can be a literal suicide mission with the wrong person.
To protect their privacy, women will not be asked for their full details by the app (something incredibly refreshing to say, Facebook). They will not need to provide a first or last name, but just a photo and an initial. There are also several ways of reporting bad behavior to ensure that bad actors are kept out of the app. There is a photo verification service as well.
Ongoing Feud
Before starting Bumble, Wolfe Herd was one of Tinder's first employees, leaving back in 2014 after suing for discrimination and (ironically) sexual harassment. While the case was settled outside of court, it's hardly surprising that the rivalry continues between these two companies.
In fact, Tinder's parent company Match is currently suing Bumble for theft of trade secrets, while Bumble is counter-suing Match for using the litigation as a revenge attempt after failing to acquire the popular app.
India will be a key market for Bumble thanks to its sheer size and fame for sexual harassment. India has some 390 million internet users, second only to China in numbers.
Whether they make like their name and 'bumble' their attempt into the South Asian market remains to be seen. Although throwing another lifeline to young females in a dangerous dating market can only be a good thing.
Featured image from Wikimedia.