Xiaomi Challenges Apple with $30-Dollar AirPods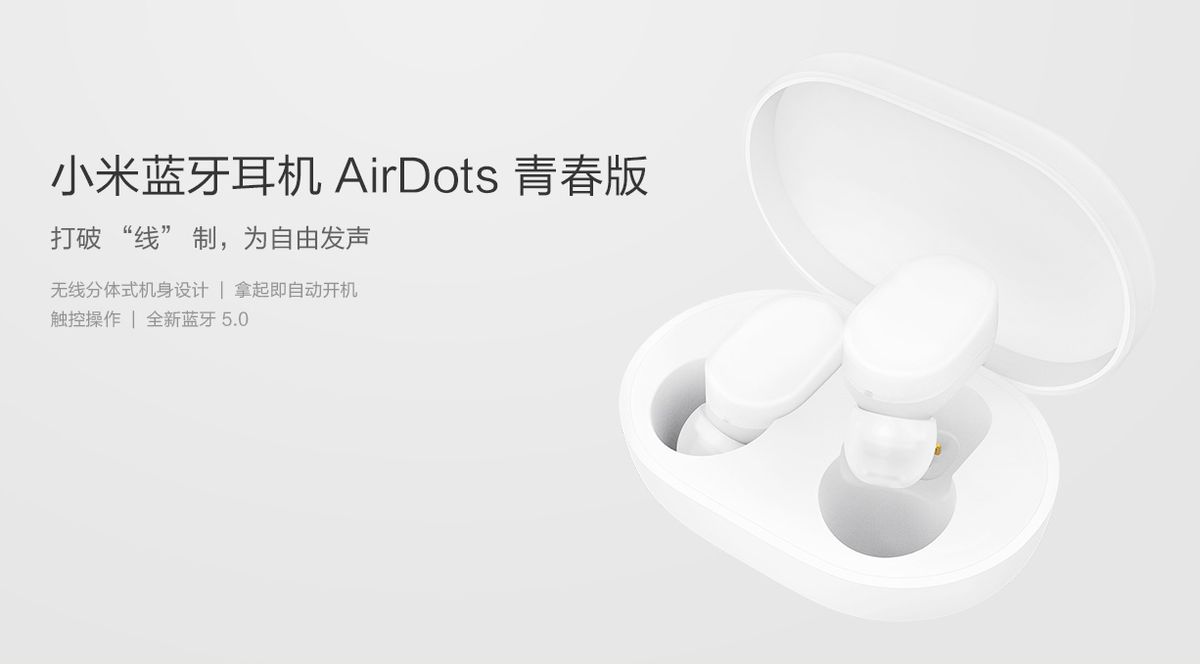 Chinese mobile phone manufacturer Xiamoi has been garnering a reputation for its accessories as much as its mobile phones lately. And its most recent announcement of the release of its $30 AirPods may be one of the most interesting yet.
As some analysts advise people to steer away from Apple stock since its affluent market is eroding while the competition steps up its efforts, manufacturers like Xiamoi are gaining ground.
While the Chinese tech company's AirDots are unlikely to match Apple's technology when it comes to sound quality, with a price tag of under $30, they may capture a sizable market.
Xiamoi AirDots Are Clones of AirPods
The wireless earbuds look exactly like their much more expensive rival's and offer similar functionality, including a compact charging case and tappable controls. They even come equipped with silicone tips to ensure a secure fit and supposed improved sound isolation. They also support Bluetooth 5.0.
For around $29 (199 yuan), the AirDots are available for pre-order in China, although, according to the Verge, those people looking for a similar quality experience offered by Apple are likely to be left disappointed.
Nevertheless, the Chinese have proven themselves to be particularly prolific at making things, improving in quality each time. It's quite probable that it will only be a question of time before the technology improves and Apple is forced to do something about its high price tag.
Featured image from Xiaomi.