Restaurant Chain Papa John's Lost $13 Million in Q3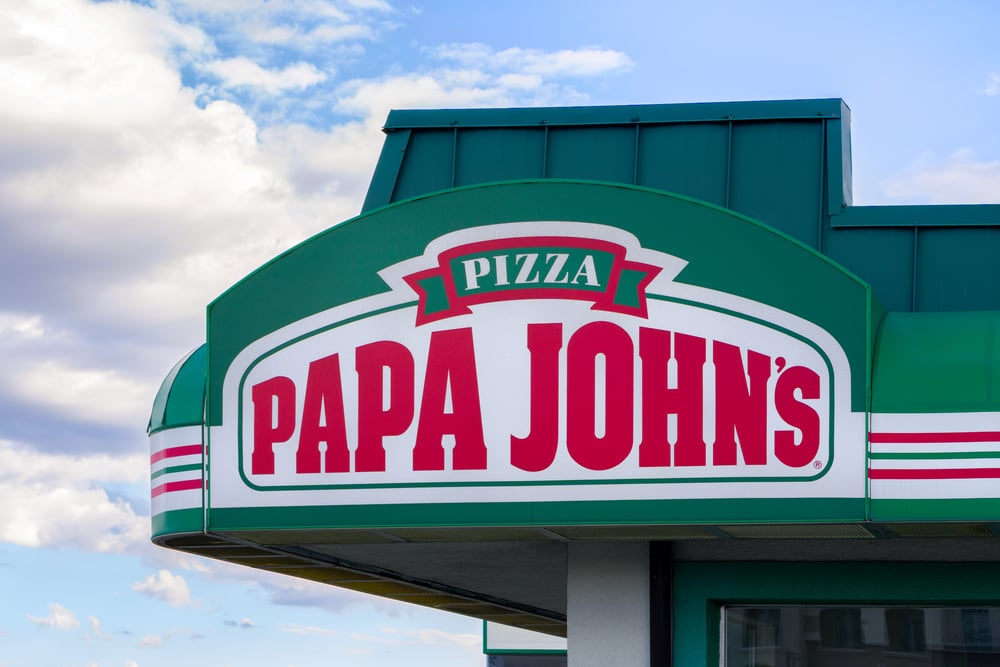 Papa John's earnings are down 15.7% from last year, from $431.7 million to $364 million in revenue. Analysts were expecting a bad quarter for the pizza restaurant chain and projected a 9% drop, but no one foresaw the epic proportions of the disaster.
The company's terrible earnings may complicate a possible sale process. Papa John's has been going through a major crisis since May 2017 when the forced-out founder, chairman, and CEO John Schnatter generated a media scandal with racial comments during a conference call.
Papa John's Lost 41 Cents per Share
The third quarter brought Papa John's a loss of 41 cents per share (or $13 million). This is a huge difference from last year when the company registered a profit of $21.8 million during the same period.
The company earned 20 cents a share, 2 cents less than the average estimates compiled by Refinitiv.
Finding buyers will be challenging for Papa John's, as the company saw a 13.2% drop in sales for its owned locations. Franchisers did a bit better, with same-store sales down 8.6% while the forecast predicted a 10.5% drop.
The company has already been forced to spend some $3.6 million in an attempt to remove John Schnatter's image from all its marketing materials, a desperate last-ditch attempt to regain some of its lost popularity.
Steve Ritchie, the new CEO of Papa John's stated:
"During the quarter, we took important actions resulting in improved consumer sentiment and North America comp sales that were slightly ahead of expectations."
The CEO also mentioned a "positive response" to the company's new marketing strategy, pointing out an increase in sales in September, compared to July and August.
A PR Nightmare for Papa John's
The restaurant chain is facing two lawsuits, both filed by former CEO John Schnatter, who accuses the board of forcing his exit from the company and drags the brand into one media scandal after another.
In July, the board decided to ban Schnatter from buying any more shares through a procedure called "poison pill." The founder has a 30% stake, and the board is trying to keep him from gaining control over the company, by not allowing him to buy any more shares until next summer.
Papa John's hoped to repair the damage by hiring Lazard LAZ and Bank of America BAC as financial advisors. The company's looking for a buyer, while Schnatter hopes to get some capital through equity firms, to consolidate his position inside the Papa John's.
However, no company seems ready to associate its image with the entrepreneur after his racist statements, although he has admitted he was wrong and apologized for his words.
Featured image from Shutterstock.