Want More Girls in STEM Subjects? Get Them Gaming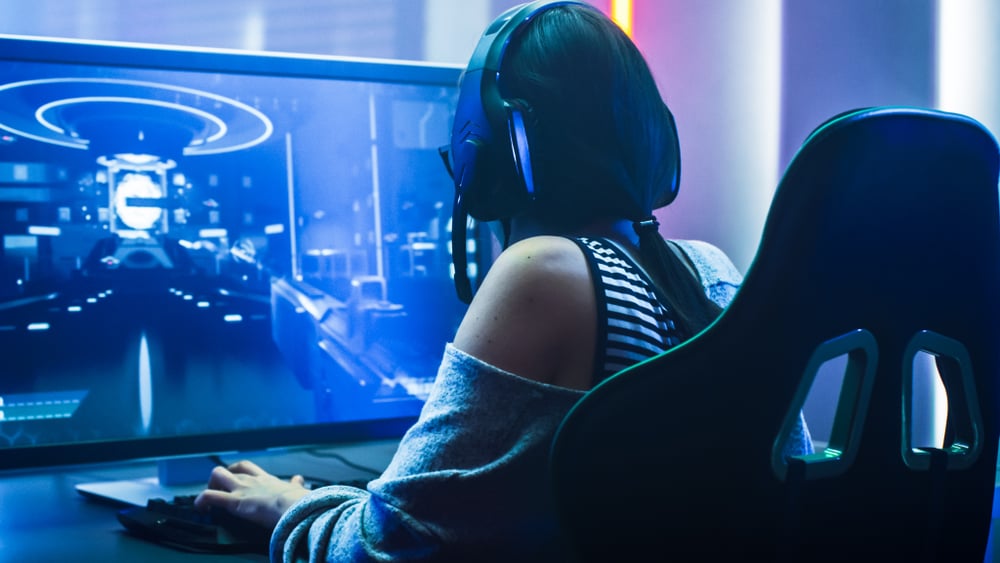 When it comes to the tech industry, it's no secret that women are grossly underrepresented. Something like 15% of all tech jobs are held by women. While we can delve into the various probable causes, perhaps it's more valuable to look at how to get more girls in STEM subjects moving forward.
According to one study by the University of Surrey, the answer lies in video games.
More Playing Equals More Girls in STEM Subjects
So there you go young students! The next time your parents try to snatch your console or iPad out of your hands and tell you to hit the books, you have actual statistics on your side. Playing video games makes you three times more likely to study STEM subjects later on. Which means you're three times more likely to be a tech billionaire or self-made billionaire by the time you're 30.
According to the study, girls who identify themselves as gamers are more naturally drawn to STEM subjects. And this could be the key to closing the gender gap in the leadership and development of these industries moving forward. So, if you're a closest Fortnite fan, you can now officially chalk your game time up to advancing your technology education.
To qualify as a "heavy gamer," girls polled of the ages between 13-14 (apparently the appropriate age to have a significant effect over which degrees teenagers will pursue) must play over nine hours of video games each week. Yikes. So, it might affect their career choice but it won't do their social development any good. No wonder techies are such nerds.
Researchers at the Universty of Surrey also looked at the opposite: how many women in the STEM subjects considered themselves gamers. They found that nearly all of them identified themselves as such. Jackpot! Of note is that the same could not be said for men.
The study lead was Surrey University Director of Ph.D. in Higher Education, Anesa Hosein, who identifies herself as a "geek girl" gamer. She said:
"Our research shows that those who study PTSEM subjects at degree level are more likely to be gamers, so we need to encourage the girl gamers of today to become the engineering and physics students and pioneers of tomorrow."
A Tectonic Shift in Video Game Design As Well
It's not only the STEM subjects that stand to benefit from more females gamers. In fact, many video game designers have been working with false assumptions. They wrongly thought that just 5% of gamers were women. But according to an ESA report, as much as 45% of women now play video games either regularly or frequently.
Choice of games unsurprisingly differs. Women may shy away from shooting or tactical games, but they drift toward interactive drama games, RPGs (roleplaying games), and survivals. A rise in female game designers would almost certainly appeal to the rising segment, making a win-win situation all around.
Featured image from Shutterstock.