Under Armour Smashes Earnings Expectations, but US Sales Continue Falling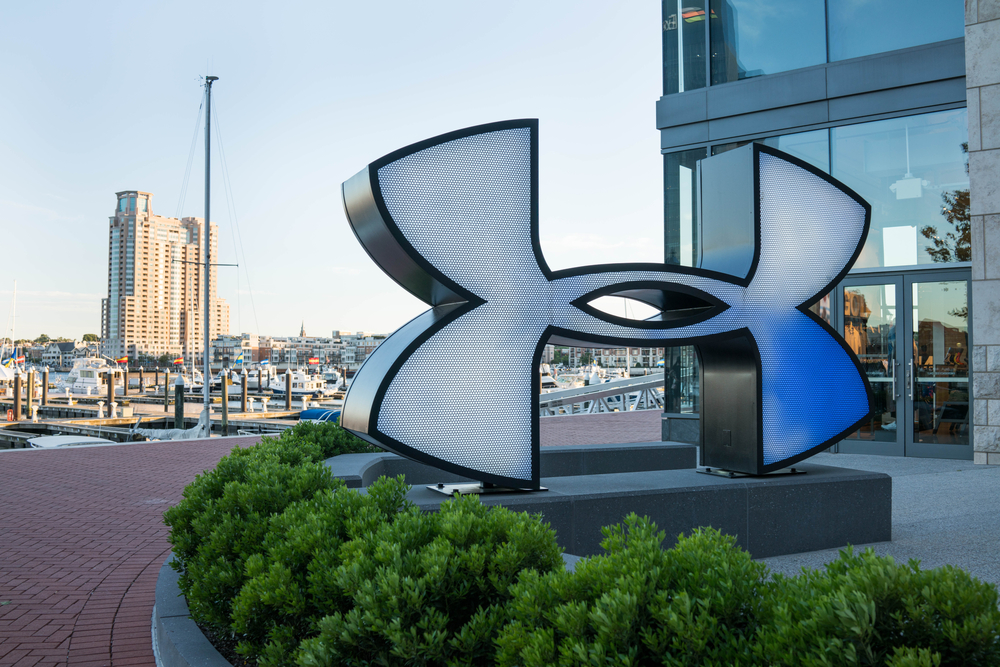 It looks like Under Armour is finally turning the corner. The athletic apparel manufacturer's Q3 earnings came in at more than double estimates, earning 25 cents a share. FactSet consensus was 12 cents a share, and revenue was also higher at $1.44 billion USD. Q3 profit was $75.3 million USD, which is much higher than the $54.2 million they brought in during Q3 2017.
Under Armour has been in the middle of a multi-year turnaround, which has seen their stock fall nearly 80% from 2015 highs at times. The company started in on a plan to recover, and according to CEO Kevin Plank, "Our third quarter results demonstrate that our multi-year transformation is on track."
Despite the street-beating earnings report, Under Armour's US sales were down. Revenue from apparel was up 4% to $978 million USD, due to a rise in sales from their golf, team sports and training lines. Overall footwear revenue was static at $285 million USD. Accessories showed a marked decrease of 6%, coming in at $116 million USD. The company is expecting overall yearly revenue growth of 3% to 4%, even with the slight knock in US sales.
Under Armour is Turning Around
While Under Armour is the world's third-biggest athletic clothing manufacturer, the last few years have been rough. The company has fired around 500 people over the last year, in an effort to cut costs. They have also worked to boost advertising spending in non-US markets, which appears to be working for them.
Under Armour CEO Kevin Plank has this to say after the latest earnings were made public, "As we work through this chapter, we are staying sharply focused on our brand by connecting even more deeply with our consumers while delivering industry-leading, innovative products and premium experiences. Coupled with increasingly greater business discipline and resulting efficiencies, we continue to gain confidence in our long-term path and ability to deliver for our consumers, customers and shareholders."
So far this year Under Armor shares have been on fire. UA shares started the year at $15, and at the time of writing they are trading above $22. A 40% year-to-date rise is grabbing some attention on Wall St. and could mean a much higher share price for the athletic goods manufacturer down the road. The piles of US sporting goods retailers that have been going under in recent years seems to be nearing its end, which is more good news for investors that want to see stable earnings.
Columbia is Killing It
Columbia Sportswear also delivered higher than expected earnings, for the seventh quarter in a row!
Unlike Under Armour, Columbia Sportswear saw positive revenue trends from its North American unit. President and CEO Tim Boyle said the company's best quarter ever, "…reflects broad momentum across our brand portfolio and regions, it is exciting to see the Columbia brand U.S. business leading the way," and that, "Our robust, direct-to-consumer performance across both our brick & mortar and e-commerce channels is a testament to brand strength and demonstrates that consumers are responding positively to our innovative product line."
Columbia Sportswear saw US sales jump by 9% from the last quarter. The company thinks that its direct-to-consumer model helps them to take advantage of a strong brand image, and their e-commerce sales in the USA rose by an impressive 20% in Q3. Under Armour might want to pay attention to the success of Columbia Sportswear's e-commerce success, and try to get in on that tasty internet money.
Featured image from Shutterstock.