Red Dead Redemption 2 Makes Historic $750 Million in First Weekend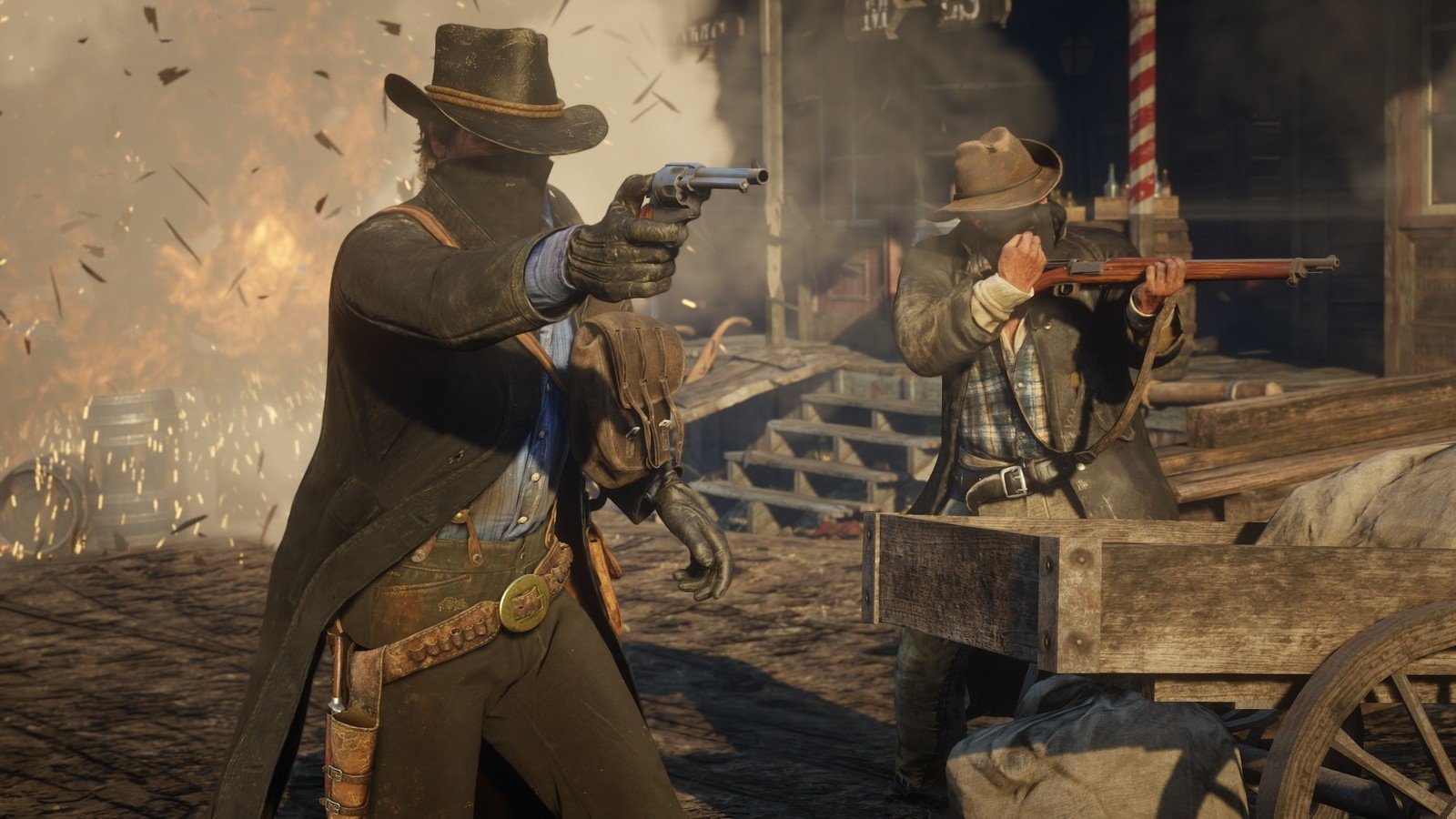 Red Dead Redemption 2 (RDR2) made a record-breaking $750 million in its opening weekend and is being touted as one of the best video games of all-time.
The buzz surrounding the game has been off the charts, and rightly so. If you've not already jumped in the saddle to become Arthur Morgan and the ragtag Dutch Van Der Linde Gang, what are you waiting for?
Record-Breaking Figures for Red Dead Redemption 2
Rockstar Games' epic wild west open-world cowboy extravaganza was launched on October 26 to a chorus of 'yeehaws' and gunfire. It seems the commotion and hype are well deserved.
In the first three days of its weekend launch, Red Dead Redemption 2 has already made a record-breaking $725 million in worldwide sales and is a runaway horse-drawn carriage that is out of control. The sales are the largest ever in the opening weekend in the history of the entertainment industry.
The previous highest earning game during an opening weekend was earlier this year as 'Avengers: Infinity War' made a massive $640 million. Red Dead Redemption 2 has careered by that figure.
However, RDR2 is not the highest-grossing entertainment launch ever. That title goes to Rockstar's Grand Theft Auto V that amassed over $1 billion in sales in their first three days. The GTA V game was released on a Tuesday so its opening weekend was not as successful as RDR2.
From Street Crime to the Wild West
Rockstar Games has taken the best elements from their Grand Theft Auto (GTA) series,
and evolved them into a fully-immersive wild west world on the final frontier set in the late-1800s.
Gunslinger extraordinaire and all-around tough guy Arthur Morgan is the main character of the game. He is currently on the run with the Dutch Van Der Linde Gang after a bodged robbery attempt in Blackwater. The gang are looking for a place to make a new home in the West but need to keep a low-profile until the heat goes subsides.
Alongside a story mode that is over 65 hours long, you can enjoy all manner of cowboy activities such as robbing a train, playing poker and dominoes, getting drunk and fighting in a local saloon, gun-drawing contests, prison breaks, bank robbing and much more.
You can catch grizzly bears, set up camp in the middle of nowhere, bond with your horse, and hunt for a vast array of creatures which you can then skin and eat. The activities are endless.
The game has only been available for a week and is already receiving much critical acclaim from the gaming world.
As sales of Red Dead Redemption 2 continue to soar, it's time to strap on your holster, spit out the chewing tobacco and to round up a posse of cutthroats and ruffians. Sounds like a normal night out in Northern England!
Featured image from Windows Central.