Kraft Heinz Earnings Due and North American Sales May Disappoint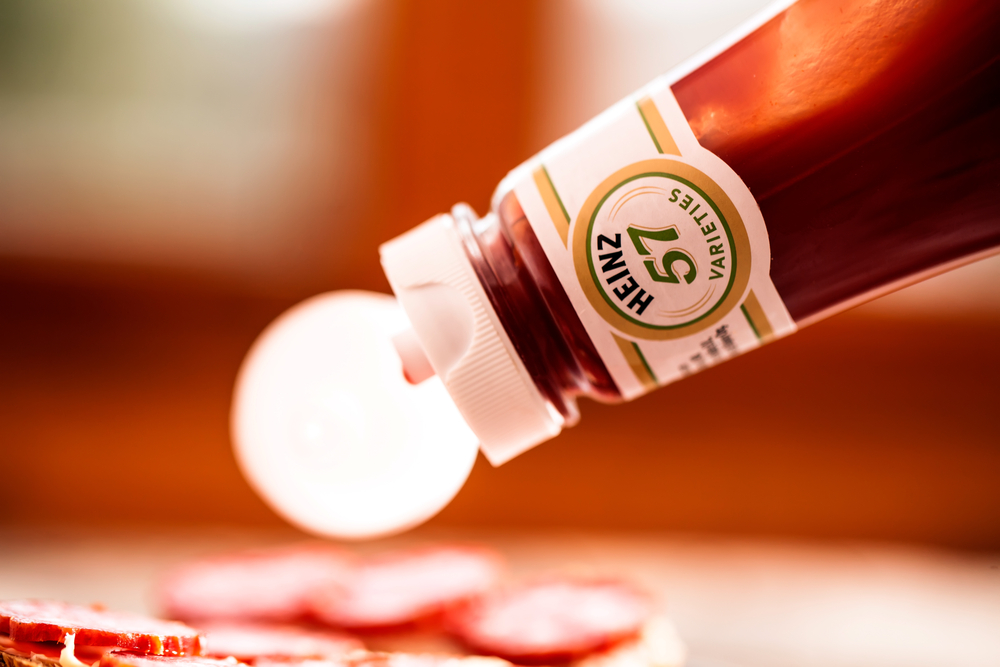 Kraft Heinz Q3 earnings are due to be released tomorrow after the close of trade, and they could come in lower than expected. The food manufacturing powerhouse is suffering from shifting demographics, which may endanger their core businesses going forward.
The Kraft company has a long history of creating food products that appear to be something they aren't. Take Velveeta "cheese" for example. Most people expect that cheese would involve both cows and milk. Kraft's longstanding cheese product has no milk involved in the manufacturing process, which may leave some people sorely disappointed.
Once upon a time around a century ago, Velveeta was actually made from milk. To be more specific, it was made from broken cheese, that was bonded using whey protein. Over the course of the last 100 years, the actual cheese disappeared from Velveeta. Today it is comprised mostly of the whey protein that made it possible to begin with, and milk protein.
Velveeta's slow fall from milk-based grace prompted the FDA to send Kraft a letter in 2002 requiring them to remove the words "cheese spread" from Velveeta packaging, as it isn't cheese at all. Today it's called a "Pasteurized Prepared Cheese Product" which is still something of a stretch.
Millennials Aren't into Kraft Heinz
The baby boom generation was more than willing to accept products that purported to be natural food, but their kids are demanding the real thing.
Kraft's cheese sales have been suffering for years. Analysts think that Kraft Heinz Q3 earnings will fall to 81 cents a share, down 2.4% from 83 cents in Q3 2017. The products that millennials are rejecting play a big role in Kraft's problems, and they may be difficult to overcome.
Put simply, millennials don't seem to want food that is made in a factory and would be impossible to create without a team of PhDs and manufacturing engineers. Pine cured goat's milk cheeses probably aren't comparable with Kraft's present business model, which puts the company into a quandary.
A Faltering Business Model
The people that are willing to buy a "Pasteurized Prepared Cheese Product" and make a sandwich out of it are nearing the end of their lives. This is a problem for Kraft Heinz, who relies on mass appeal to create their margins.
To make matters worse, Kraft could be missing the point. Instead of working to make products that could appeal to a new kind of food buyer, Kraft is working to educate consumers about why they should use their existing products.
Kraft claims that their Kraft Singles have a unique "melt" that natural cheeses can't match. According to Peter Cotter, the general manager of cheese and dairy at Kraft:
"Honestly, you can't get that (melt) in a natural cheese… It's a very unique product. The creamy smooth texture and melt of the cheese. The natural cheeses, they just don't melt that way."
Indian Sale Probably Won't Boost Bottom Line
During Q3, Kraft Heinz sold off a few brands they owned in India to Zydus Wellness Ltd. for around $625 million USD. The sales won't be official until early next year and are subject to regulatory approval.
According to Bernardo Hees, the CEO of Kraft Heinz:
"The sale of this niche business fits into our overall global growth strategy and our focus on investing in and growing brands within our core categories… India continues to be a key market for Kraft Heinz, and in fact, we're strengthening our commitment to expand and grow our Heinz sauces and Kraft business in India,"
… which suggests that the sale isn't part of a wider move out of India.
Kraft Heinz is also dealing with higher input costs, which may push earnings down even further. Things like aluminum and resin have been creeping up in price, due in large part to the trade war that US President Trump is waging. Regardless of the Q3 earnings print, Kraft Heinz is facing structural problems that can't be addressed without serious changes to their core product strategy.
Featured image from Shutterstock.