Meet the Top 10 Richest People in Indonesia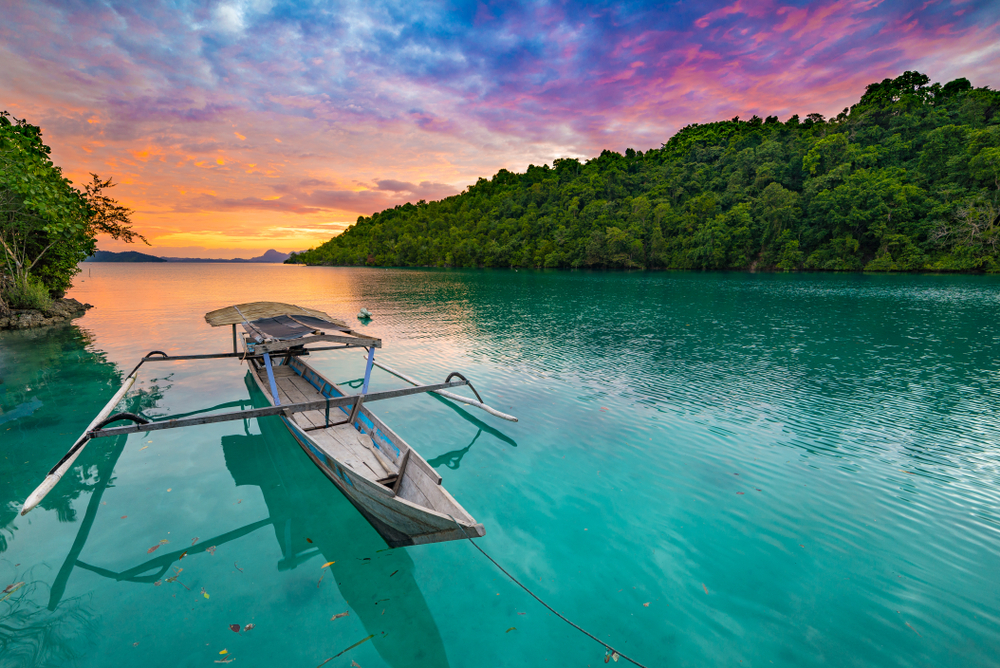 Most of us associate Indonesia with its sandy beaches, turquoise waters, steamy volcanoes, and dense jungle. If you dig a little deeper, you might conjure up images of lofty temples, sprawling cities, and floating markets. But home to 261 million people, some 11% of them live below the poverty line, with a further 40% teetering just above it. So, it may be surprising to learn that Indonesia also has 32 billionaires. Check out the top 10 richest people in Indonesia here and how they made their money.
1. Robert Budi & Michael Hartono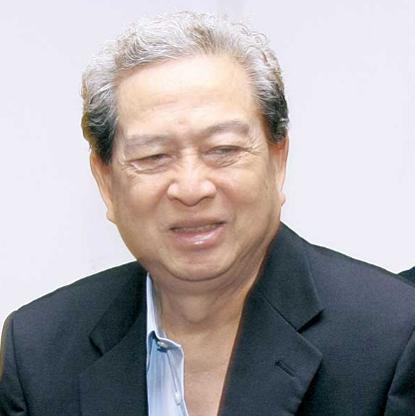 Topping the list of the richest people in Indonesia are brothers Robert Budi Hartono and Michael Hartono with a net worth of $32.3 billion combined. With a heritage of wealthy predecessors, these Chinee Indonesian brothers are well-known as tobacco crop billionaires, inheriting the cigarette making company Djarum from their father.
Today, however, Robert Budi and Michael Hartono are diversifying their assets, and the brothers make most of their money from their investments in Bank Central Asia. Some of their most notable holdings include prime real estate in the capital city Jakarta and the popular electronics brand Polytron.
Scratch the surface a little and you'll soon start to see implications of corruption rearing their ugly head. Primarily, in the development of land owned by PT Hotel Indonesia Natour (HIN), one of Robert's companies. You'll also see their names top the list of the Panama Papers.
2. Eka Tjipta Widjaja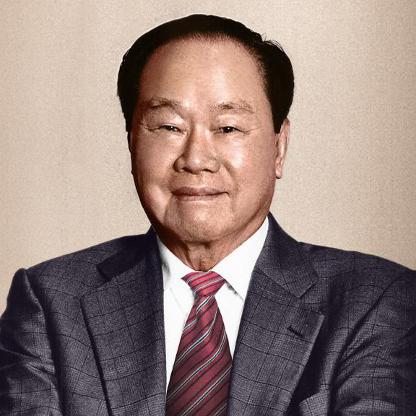 Second of the richest people in Indonesia is Eka Tjipta Widjaja with a net worth of $9.1 billion, up from $5.3 billion in 2016. Immigrating from China as a teenager, Widjaja started his entrepreneurial endeavors as a teen selling biscuits.
Today his company, the Sinar Mas group, is best known for its palm oil production and is one of the largest in the country. Although, since palm oil production is one of the most controversial commodities out there, needing swathes of rain forests the size of small countries to produce, Sinar Mas now has interests in areas as diverse as telecom and real estate.
Widjaja is also no stranger to offshore accounting, reportedly part of a group holding some 140 companies offshore back in 2013. He's also personally named as a key culprit for destroying Indonesia's rainforests. And, he's on the Panama Papers list too.
3. Susilo Wonowidjojo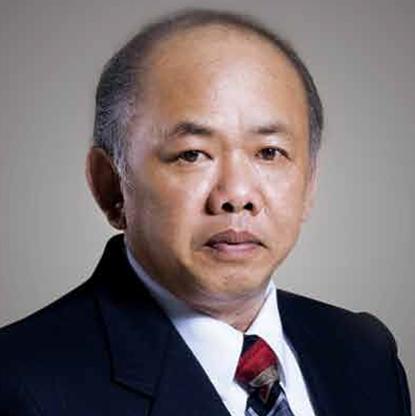 Wonowidjojo's name is also embossed in the Panama Papers. It seems that the richest people in Indonesia are especially adept at concealing their wealth. Another tobacco billionaire, the Gudang Garam company that produces some 70 billion cigarettes a year is this billionaire's main source of wealth.
Just like Widjaja, Wonowidjojo is known for his offshore companies, although unlike the palm oil tycoon, he doesn't appear to be a main player in the climate crisis. Neither does he look to be diversifying his wealth, his entire income hailing from the tobacco business with a net worth of $8.8 billion.
4. Anthoni Salim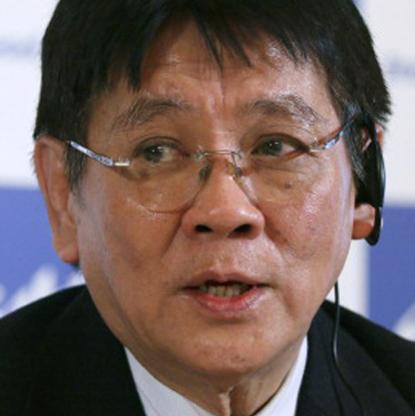 Panama Papers? Check. Corruption charges? Check. Anthoni Salim is another self-respecting billionaire who's clawed his way to get to the top. Heading up the Salim Group and with a net worth of $6.9 billion, his family-run business today holds a variety of interests from food and banking to telecommunications.
However, during the 1997-1998 Asian financial crisis, the company almost went under. With father Liem Sioe Liong's (now deceased) close ties to ex Indonesian President Suharto, the company name was stained with corruption. In fact, they lost control of the Bank Central Asia to the Hartonos, now in first place on the Indonesian rich list.
Learning not to place all your eggs in one basket, the Salim group now has a diverse portfolio and a 44% stake in First Pacific, the Hong Kong investment firm with $17.2 billion of assets in six countries.
5. Sri Prakash Lohia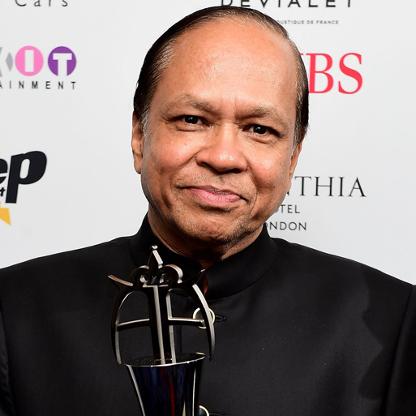 Currently, in fifth place with a net worth of $6.8 billion, Lohia isn't a native of Indonesia. As a poor Indian immigrant, Lohia is a slightly rare bird on the richest people in Indonesia list, going from rags to riches and making his fortune in plastics–specifically, making a basic component that's used to make plastic bottles.
Originally setting up a yarn spinning business with his father (no, not telling stories, but making wool) Indorama is now a petrochemicals powerhouse. Not only is Lohia not originally from Indonesia, but he now lives in London leaving the running the business to his son Amit. With expansions planned into Nigeria and teaming up with a fertilizer company, Lohia has a pretty large carbon footprint. And, yeah, he's on the Papers list as well.
6. Boenjamin Setiawan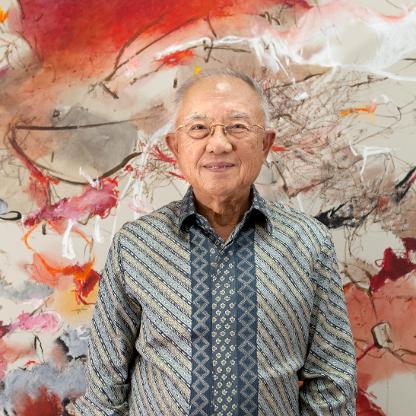 With a net worth of $3.7 billion, Setiawan is unlike his counterparts on the list. He has a full formal education, studying a doctorate in pharmacology and founded his firm Kalbe Farma in a garage in the 60s. He now presides over Indonesia's largest pharmaceutical company, as well as controlling the Mitra Keluarga, which operates 12 hospitals.
There don't seem to be many skeletons in Setiawan's closet. In fact, he's regarded as a humble and intelligent man who's learned how to grow a company from the ground up. He also values family and along with his six siblings, originally failed twice when starting the company before creating the money-maker it is today. In case you were wondering? Yeah, he's on there as well.
7. Chairul Tanjung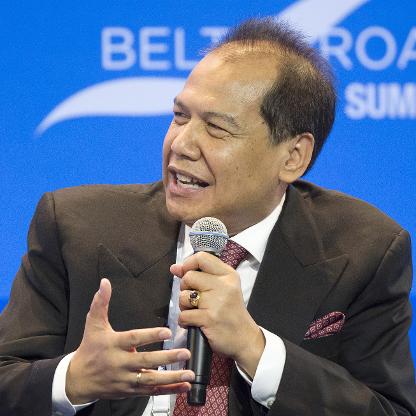 Coming in seventh place with a $3.9 billion net worth, Tanjung's CT Corp is today best known for operating hypermarkets, issuing credit cards, and managing television stations. However, not all's what meets the eye when it comes to Tanjung. He's got plenty of interests outside these areas and one of his main ones is palm oil.
That means that beyond his company being linked with names like AccorHotels of France, and Wendy's franchise, he also turns a blind eye while rainforests are hacked to the ground. He's also listed in the Panama Papers.
8. Tahir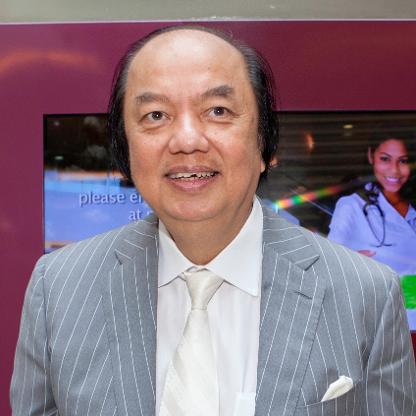 Having a net worth of $3.8 billion pretty much allows you to do anything. And that includes not using a last name or fixing your teeth. "Tahir" founded the Mayapada Group, which has interests in real estate, banking, and also a hospital chain. He owns Singapore's new landmark Strait Trading Building and also the Goodway Hotel in Batam.
Tahir, it seems, is a pretty decent dude, having donated several millions to promote education in his home country and also towards the global refugee crisis. But, guess what? That doesn't make him exempt from the Central American fiscal paradise list. He's on there as well.
9. Mochtar Riady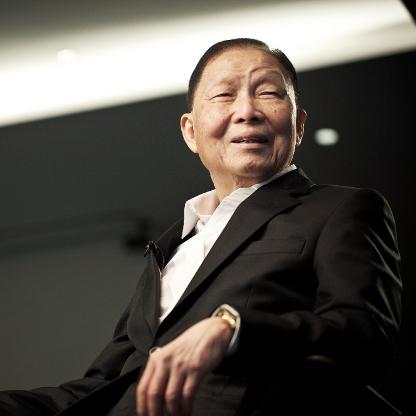 Not only does Riady make the richest people in Indonesia list with a net worth of $2.7 billion, but he also knows what it's like to be slapped in the face with corruption charges–and fines. Residing in the US, Indonesian billionaire has been long accused of illegal contributions to the Clinton campaign (Bill) and was finally fined a recording-breaking $8.6 million this year, on the count of conspiracy to defraud the United States. Ouch.
Beyond paying off politicians, Riady had a successful career as a banker and holds interests in real estate, retail, healthcare, education, and even media. His two sons run Singapore company OUE, the group that owns Los Angeles' iconic US Bank Tower. Panama Papers? You bet. He wouldn't have become one of the richest people in Indonesia if he wasn't astute at a little tax evasion.
10. Jogi Hendra Atmadja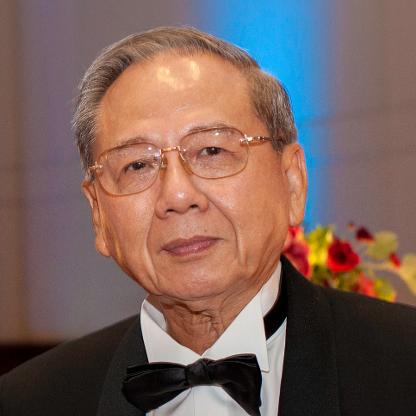 Making the 10th place on the list, Atmadja is the only one of the richest people in Indonesia not to be named and shamed in the Panama Papers. That deserves a prize in itself. There also appear to be no scandals or corruption charges surrounding the 72-year-old billionaire with a net worth of $2.7 billion.
As head of the Mayora Group, Atmadja spends most of his time making everything from cereal and candy to coffee. And his company is active in more than 90 countries. In the biscuit business since 1970, Atmadja's brothers and cousins also own a large stake.
Richest People in Indonesia
So there you go, your complete list of the top 10 richest people in Indonesia. From US court fines to shameful rainforest burning, there's plenty of shadows hanging over most of these billionaires' heads–as well as a fat dossier of Panama Papers.
Featured image from Shutterstock.