Bottle of 1945 Burgundy Wine Sells at Sotheby's for $558,000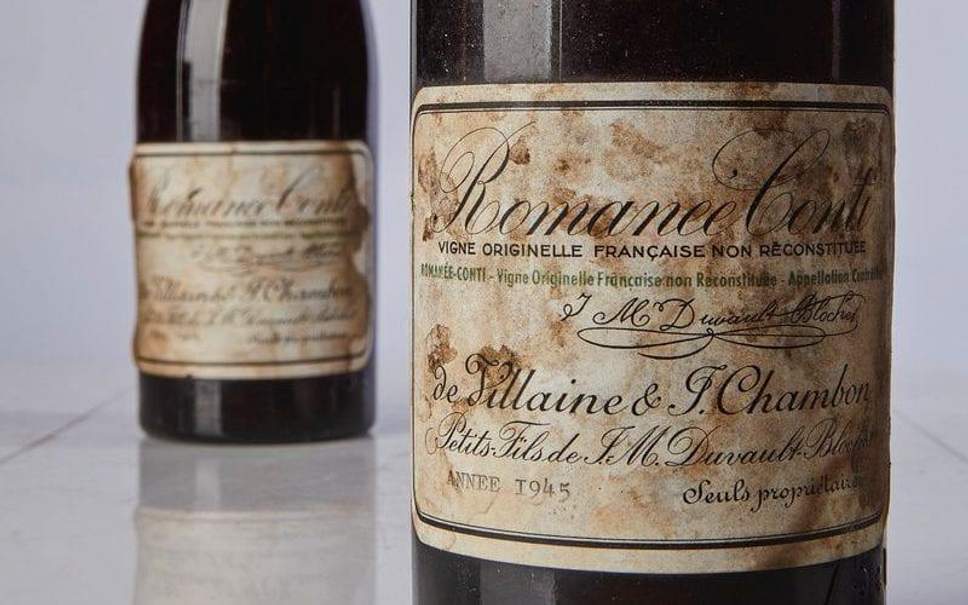 Did you ever order a bottle of Cristal in a swanky New York nightclub and nearly had a seizure when the bill came? If so, you better be sitting down. A bottle of 1945 Burgundy wine is now the most expensive wine in the world when recently sold at Sotheby's for a grape-crushing $558,000 (£424,000).
1945 was a great year unless you were Eva Braun or Adolf Hitler or on board the USS Indianapolis sunk by a Japanese submarine. Then it was a stinker of a year. But it turns out, that for wine aficionados, 1945 takes the cake.
Record-Breaking 1945 Burgundy Wine
As Europe was trying to rebuild itself in the aftermath of WWII, one of France's most prolific winemakers, Burgundy producer, Romanee-Conti created 600 bottles of wine, some of which have recently become the most expensive bottles of wine in history.
On October 13 at Sotheby's in New York, two of those bottles sold separately for a combined total of just over $1 million. This was on the back of three 1937 vintage bottles that also sold for close to $930,000 at the same auction.
Before these five bottles became the most expensive wine in history, the original record was a six-liter bottle of Cheval Blanc 1947 that sold for $304,375 in Geneva in 2010.
The record-breaking sales of the two bottles of 1945 Burgandy wine also dwarfed the previous record for a standard size bottle, which sold for $233,000 in Hong Kong back in 2010.
When talking about the 1945 vintage, the head of Sotheby's international wine department, Serena Sutcliffe, was very upbeat, saying:
"Rare and wonderful. The best bottles are so concentrated and exotic, with seemingly everlasting power – a wine at peace with itself."
The first bottle sold for $558,000, and just a few minutes later the second bottle was sold for $496,000.
The wine wasn't the only rare alcohol that was sold at the auction. A bottle of 60-year-old whiskey from 1926 fetched a heart-stopping $841,000. Although, this still failed to break the record for the most expensive bottle of Scotch which is currently at approximately $1.2 million.
If you ever get the chance to sample a glass of 1945 Burgundy wine at a high-society party or as your last request before the electric chair, make sure you take the chance with both hands.
Featured Image from Sotheby's.