The Queen of England Is 92 and Still Enjoys Horseriding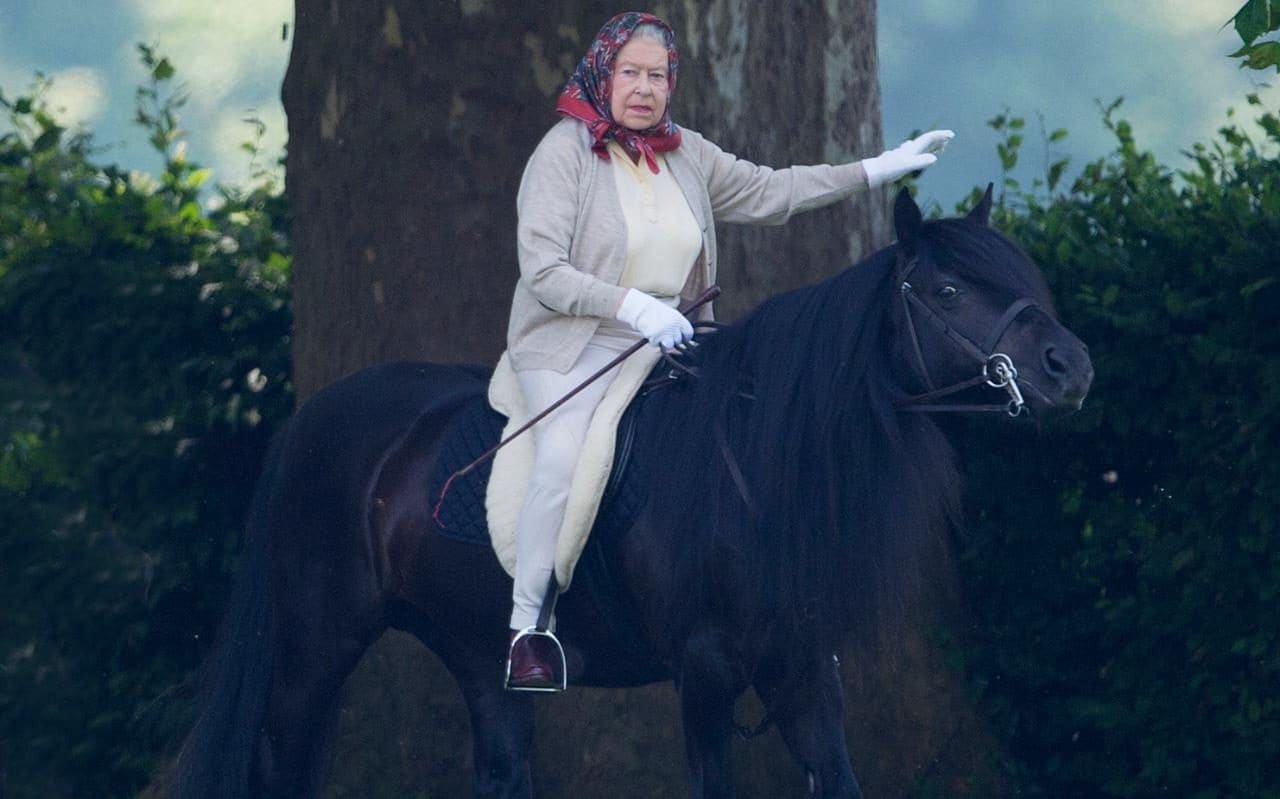 The Queen of England went for a ride this week, despite the chilly November weather. The monarch, who is now 92 followed her husband, Prince Philip, spotted in his horse and carriage at Windsor on the same morning. The Queen was also accompanied by her Head Groom, Terry Pendryon.
Queen Elizabeth and her husband ride regularly on the grounds of the Windsor Castle, home of the royal couple. The images showing the Queen riding her favorite Fell pony quickly went viral, as she shows impressive riding skills despite her age. Proving that when it comes to equine activities, age is just a number.
Apparently, the monarch never misses an opportunity to take her horse through gardens on her estate. She was spotted riding this spring, and also last year, in March.
Dedication to Great Britain's War Heroes
During her morning ride, Queen Elizabeth showed her dedication to the country and its fallen war heroes. Her pony wore the distinctive red rosette made out of four poppies.
The Queen attached the flowers to the horse's bridle to mark the season of remembrance, an important celebration to the Royal family.
This year, the ceremony during Armistice Day will mark 100 years from the end of the first World War. Just like last year, this Sunday (November 11) Prince Charles will have the central role in honoring the fallen war heroes while the Queen will be watching the service from the balcony.
The Queen Has Ridden Since She Was Three
With excellent riding skills, the Queen doesn't use a riding hat these days. On Monday morning, she wore her usual headscarf, tinted glasses, and a navy blue coat.
Prince Phillip preferred to ride in a carriage. He wore a hat, gloves, a warm with a winter coat, and had a blanket on. His presence at the service for the Armistice Day wasn't yet confirmed by the royal family.
Queen Elizabeth and her husband have a known passion for horses. She started riding lessons when she was only three and received her first pony when she turned four years old.
The monarch loves both riding and watching the races. She also has excellent knowledge of breeding horses. Her thoroughbreds have won more than 1,600 races, according to the Horse and Hound.
Featured image from The Telegraph.