Is Vince Gilligan is Writing a New Breaking Bad Movie?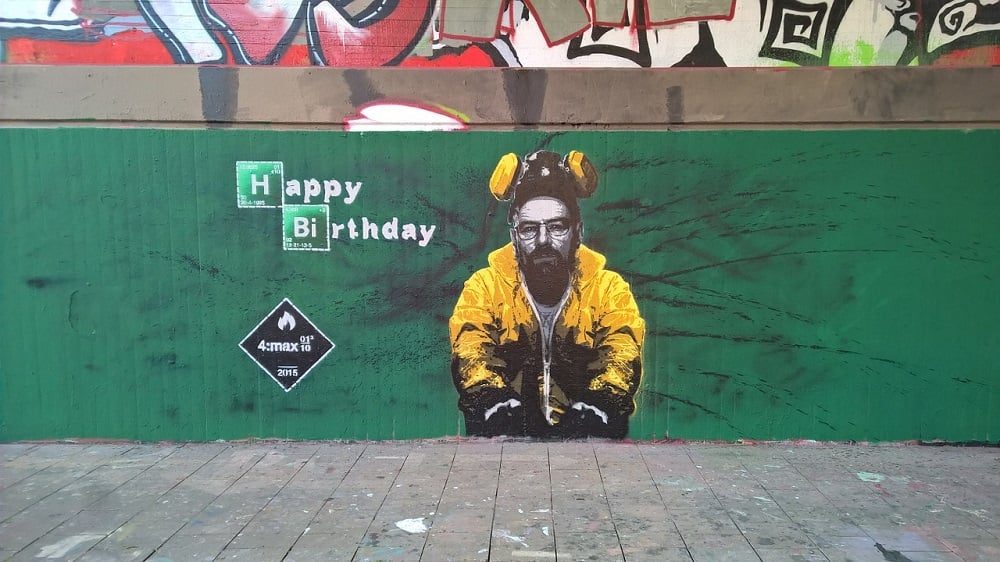 When burying money in the desert is an occupational hazard, you have already made it big in the criminal world. If you were a fan of monumental TV-series anti-hero Walter White, you might be happy to learn that industry sources are claiming a Breaking Bad movie script is currently being written by the show's creator Vince Gilligan.
Rumors have been rife since the show's epic final episode in 2013 that a prequel or a Breaking Bad movie might be written, but only now are we starting to hear something more concrete.
Will We Get a Breaking Bad Movie?
Many fans of the show thought the only link we now had to the Breaking Bad world was via the prequel series Better Call Saul, which is also written by Gilligan. And although Bob Odenkirk does a fantastic job as the happy-go-lucky 'criminal' lawyer Jimmy McGill, more commonly known as Saul Goodman, it's not quite the same. How could it be?
According to the entertainment news website, The Hollywood Reporter, a Breaking Bad movie could well be heading to a screen near you in the future.
No one who watched the original AMC series will ever forget the Greek tragedy that was the Walter White story. From a lowly paid chemistry teacher with terminal cancer to makeshift meth-lab operator to badass druglord and kingpin knocking off bodies like Tony Montana. The story was one of the best told in television history.
Completely Different Story?
Sources close to Vince Gilligan told The Hollywood Reporter that the writer is already working on a two-hour script for the new Breaking Bad movie. Although AMC was the original broadcasters of the Breaking Bad series, it is not known as of yet whether they are involved in the project.
At this point, no one is sure exactly how this will pan out or even if Walter White will be involved at all. It's believed that the new Breaking Bad movie is currently going under the title "Greenbrier" and is apparently about a kidnapped man who escapes and is trying to find freedom.
It sounds to me as if the Breaking Bad banner will be used but the story and characters will be completely different.
Have the news outlets got this wrong and assumed that Greenbrier is a new Breaking Bad series because Vince Gilligan has written it and the filming will apparently be in New Mexico later this month? That's definitely a possibility.
We will have to hold tight, cross our fingers, spark up the Bunsen burners and hope that the rumors of this Breaking Bad movie are true.
Featured image from Pixabay.