The Battle for YouTube Supremacy – PewDiePie vs T-Series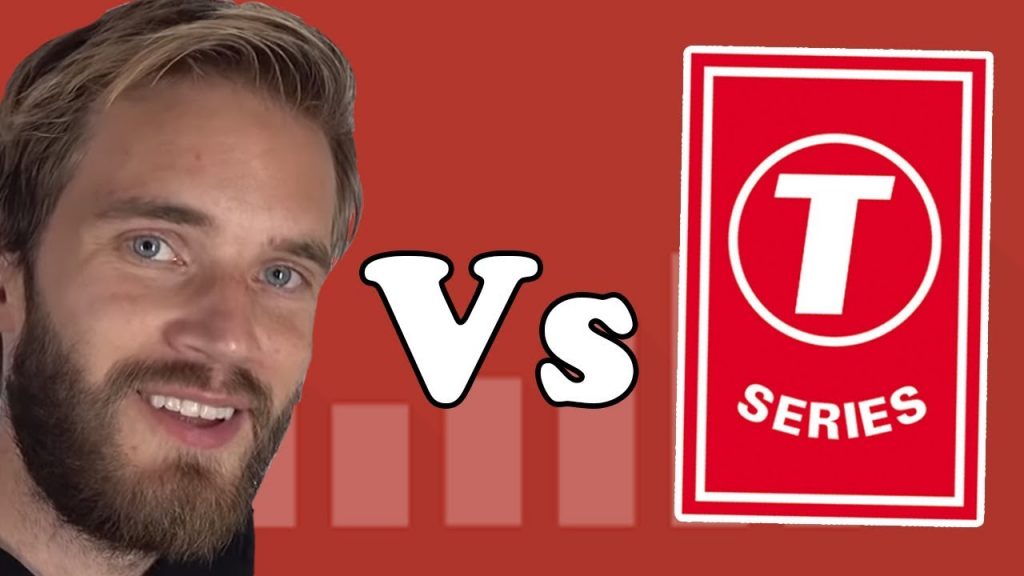 There's a new race going on online as we speak. The Indian music label T-Series is close to becoming YouTube's new king, after five years of the most-subscribed/to channel being PewDiePie (Felix Kjellberg from Sweden).
This year alone, the Indian music company has earned an absolute record of 40.3 million subscribers, reaching 67.9 million subscribers in total. This epic growth brought the account to just 200,000 followers less than YouTube's most popular channel.
And the difference has been growing in the last few days, as Kjellberg's fans started to get involved in the race. PewDiePie has 68.5 million followers.
T-Series Grows 4 Times Faster than PewDiePie
T-Series is India's largest online entertainer. The company reached a significant milestone last year when it became the first to reach 14 billion views on YouTube, making it the most viewed channel of all times, registering over 51 billion views so far.
In this past year, the Indian music label grew four times faster than the Swedish influencer.
The Bollywood music label and film production company uses its YouTube channel to promote its music videos and film trailers. The content has brought an average of 90,000 subscribers a day (the amount that PewDiePie gets in a month).

The growing number of subscribers is good for business in more ways than one. Besides the popularity, T-Series has earned more than $100 million from YouTube.
The performance registered by the music label is mostly generated by India's fast-growing online population. The country is now the world's hottest mobile market, with over 500 million internet users.
PewDiePie's Fans Not Ready to Quit the Fight
While the Swedish owner of PewDiePie doesn't seem to care that much about T-Series' expansion, the same can't be said for his fans. According to the Independent, followers are using desperate methods to keep a significant difference between the two YouTube channels.

However, the Swedish influencer has stated that he doesn't care about being knocked off the top spot. This would be, in his vision, the result of YouTube not supporting independent creators anymore.
Felix Kjellberg started his YouTube channel by posting videos in which he used to comment on video games. Lately, he switched to more general entertainment content.
Despite being accused of racism, he has owned the most-subscribed/to YouTube channel since 2013. Thanks to the recent efforts of his fans, PewDiePie has now a consistent lead of over 600,000 subscribers over T-Series.
In 2017, Kjellberg made $12 million thanks to his YouTube videos, according to Forbes.
Featured image from YouTube.