Should Conor McGregor Sign with DAZN for Hundreds of Millions?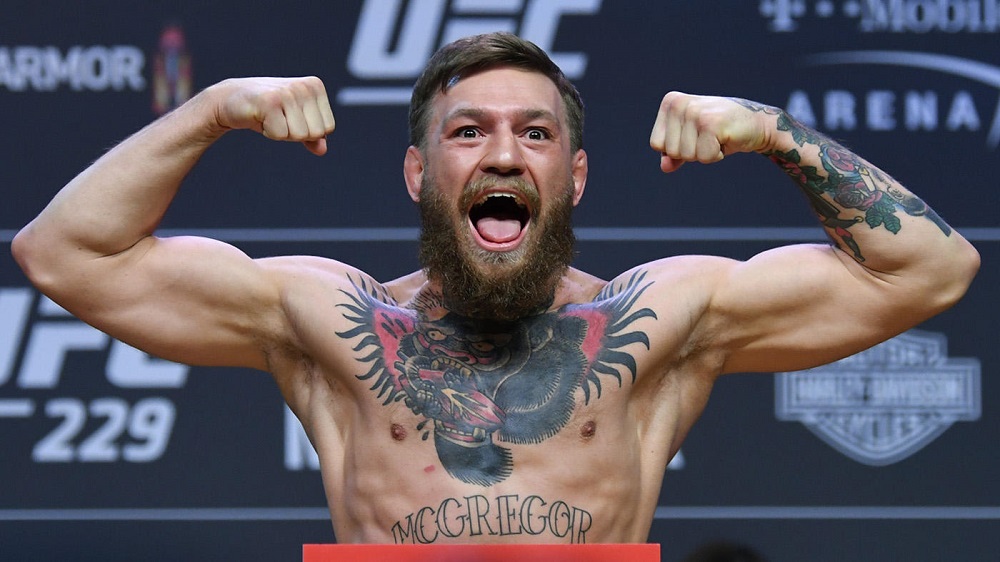 Former boxing legend Oscar De La Hoya believes that UFC superstar Conor McGregor should seek out a new deal worth hundreds of millions with streaming service DAZN.
De La Hoya's boxing promotion company, Golden Boy, manages the career of Mexican boxing star Saul 'Canelo' Alvarez, who recently signed a ground-breaking five-year deal with DAZN worth a reported $365 million.
De La Hoya has hinted that Conor McGregor is in a similar position and should make the most of his fame and brand in the twilight years of his career.
Will Conor McGregor Leave the UFC?
Although UFC fans far and wide will probably get their panties in a twist at the thought of McGregor leaving the octagon-based MMA fighting franchise, the world of televised sports is rapidly evolving.
When both Canelo Alvarez and British boxing superstar and heavyweight champ Anthony Joshua signed with the streaming service DAZN, it immediately changed the landscape of televised boxing in the US markets.
Since then, HBO has opted out of boxing for the first time in over 40 years. Some might say that DAZN's deep pockets are responsible for that.
Oscar believes that Conor McGregor can easily command "Canelo-like money" as a free-agent and hinted that UFC contracts with their fighters are quite restrictive. Which is true. Boxers are not forced to fight who their networks want them to fight. The boxers generally make those choices.
Fighters Taking Control of Their Own Careers
UFC owner Dana White can pretty much force any of his fighters to fight whoever he wants. This might be great for the UFC head-honcho and the fans, but doesn't necessarily have the fighter's best interests at heart. And let's face it, it's the fighters who put their lives on the line, not us.
When talking about the issue with Luke Thomas on The MMA Boxing Hour, De La Hoya said:
"Imagine if Conor McGregor was an independent contractor. He can easily get a deal like that on a DAZN or an ESPN+. But obviously they're with UFC and UFC just works differently."
Oscar went on to say that a new streaming platform such as DAZN is great for massive household names such as Canelo Alvarez and Conor McGregor because their profiles are already at megastar levels.
He also cited that until the likes of DAZN gain more traction and viewers, it could be a dangerous move for lesser-known fighters.
Featured image from CBS Sports.