Is Star Rapper Jaden Smith Officially Out of the Closet?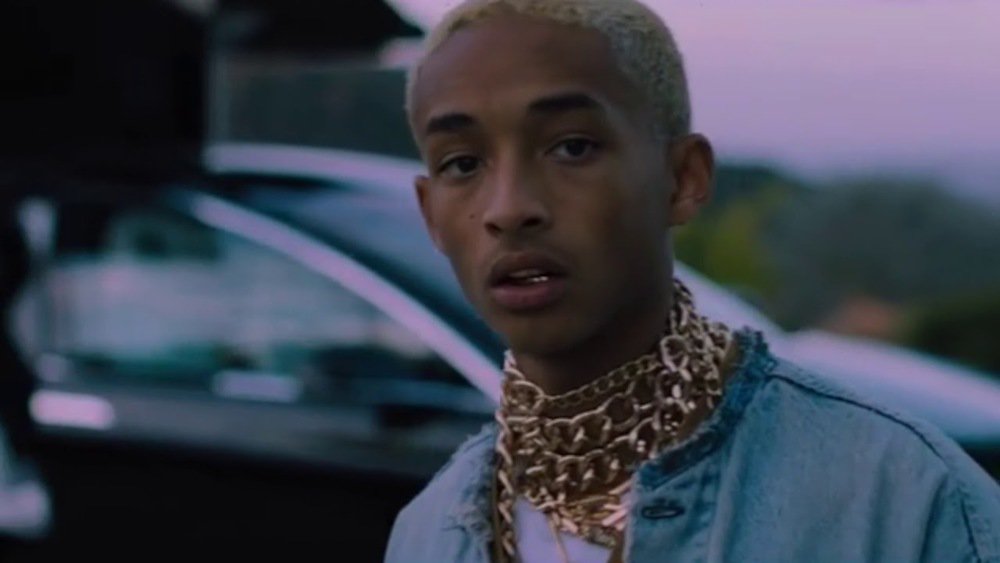 The latest celebrity to come out of the closet is Jaden Smith, son of Will and Jada Pinkett-Smith–although his fans were left somewhat confused by the announcement. At a performance at the Camp Flog Gnaw music festival on Sunday night, hampered with wildfire smoke, the controversial rapper made the announcement. But the audience wasn't sure whether it was just the latest in a long line of off-the-wall publicity stunts, or whether the rapper officially has a boyfriend.
Jaden Smith Is Known for His Bizarre Commentary
What leaves his followers undecided is the fact that Smith likes to make jokes, and is known for his eccentric style, wearing flowers in his hair and even dresses. The 20-year-old rapper has a net worth of approximately $8 million and has previously made the headlines for holding locks of his own hair on the red carpet and other unusual accessories including his gold-certified album, as well as other unpredictable stunts.
During his performance, the star started to give thanks and praised his lifelong friend and festival organizer Tyler, the Creator. He started out by calling him his "best friend," but then was captured on video by fans going on to say:
"Tyler doesn't wanna say, but Tyler is my motherf—ing boyfriend… And he's been my motherf—ing boyfriend my whole f—ing life!"
Is Jaden Smith Out of the Closet?
Watching the video, the words are certainly spoken with sincerity and Smith almost appears as if his voice is about to break with emotion as he says the words. However, Tyler in the audience with a smoke mask on starts shaking his head and waving his finger. He then takes off the mask and starts laughing, as if Jaden was making a joke. But Smith carried on insisting and repeated his words.
Examine the situation a little more deeply and some of Smith's behavior certainly explains his preference for men, as well as that of Tyler. Moreover, Smith later took to Twitter saying that the news was indeed official.
"Yup @tylerthecreator," he wrote. "I Told Everyone You Can't Deny It Now."
Tyler responded without actually denying the tweet but simply saying:
"haha you a crazy n—a man."
Yup @tylerthecreator I Told Everyone You Can't Deny It Now.

— Jaden Smith (@officialjaden) November 12, 2018
hahaha you a crazy nigga man

— Tyler, The Creator (@tylerthecreator) November 12, 2018
Fans remain divided over whether the news is true or whether they can chalk it up to another one of Smith's publicity stunts. Some feel that Smith was being honest about their relationship and was letting people know in a lighthearted and fun way.
Others are more skeptical and even point out the fact that being gay is not something to joke about if the announcement is untrue. Whatever the outcome of the shock announcement, Smith got want he wanted once again: fans will be following his every move for the unforeseeable future.
Featured image from Genius.com.