$1.6 Million Fine for Ksenia Sobchak Using iPhone X in Public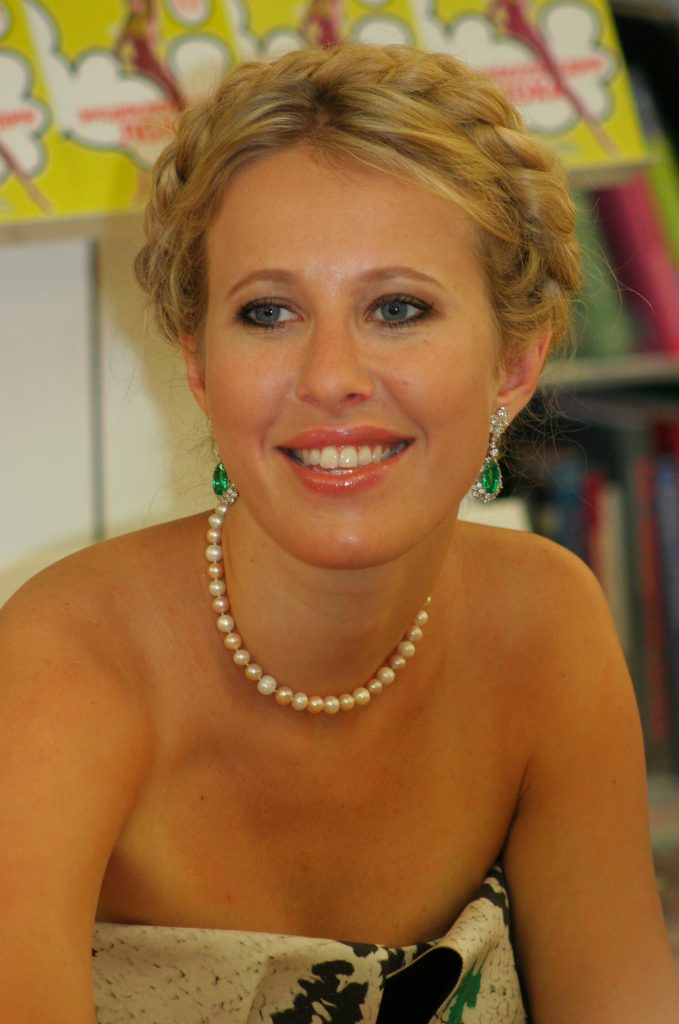 Can you lose $1.6 million for using an iPhone during a television interview? The answer is yes if you're a Samsung ambassador.
According to the Mirror, Ksenia Sobchak, Russian TV star, politician, and Samsung ambassador could lose £1.25 million ($1.6 million) for using an iPhone on TV, while having a contract that requires her to appear in public with a Samsung smartphone.
Images from the interview have already gone viral. Sobchack covers her smartphone while using it and, when placing it on the table, she tries to hide the iPhone behind a piece of paper. But internet users noticed that the smartphone wasn't a Samsung and the incident generated viral discussions on social media.
According to journalists, this wasn't the first time the reality show TV host had used her iPhone in public. She was repeatedly seen using it both on television and during social events. Samsung and Sobchak have yet to comment on the news.
Ksenia Sobchak is Believed to Be Putin's Goddaughter
The connections between Ksenia Sobchak and Vladimir Putin are no secret to the Russian media. Sobchak's father is Anatoly Sobchak, the Russian president's mentor and the first elected mayor of St. Petersburg.
Journalists and the general public have long speculated that Ksenia Sobchak is Putin's goddaughter. The woman, also known as the "Russian Paris Hilton," has built herself a career in politics, even posing as Putin's opponent. In 2018, she ran for president against Vladimir Putin but racked up just 1.5% of votes.
The two families, Sobchak and Putin, are known to have an excellent relationship, however, and the media speculated that the candidacy was intended to split the opposition.
Samsung Has a Long History of Unhealthy Endorsement Deals
Ksenia Sobchak isn't the first Samsung brand ambassador to break the rules and use an iPhone instead of an Android smartphone.
In 2013, tennis player David Ferrer endorsed the Galaxy S4 on Twitter using an iPhone 5. Fans saw the message:
"Configuring S Health on my new #GalaxyS4 to help with training @SamsungMobile" published via "Twitter for iPhone."
Other borderline endorsement deals included celebrities like Adam Levine, Ellen DeGeneres, and Jay Z.
In most cases, the stars have promoted the Samsung smartphones during social events, despite being known as traditional iPhone owners.
In 2014, Adam Levine promoted Milk Music at a Samsung event in New York City. A few days later, fans noticed the singer was again tweeting from an iPhone.
Featured image by Wikipedia.