Rapper Tekashi 6ix9ine Arrested Facing Racketeering Charges and Life Imprisonment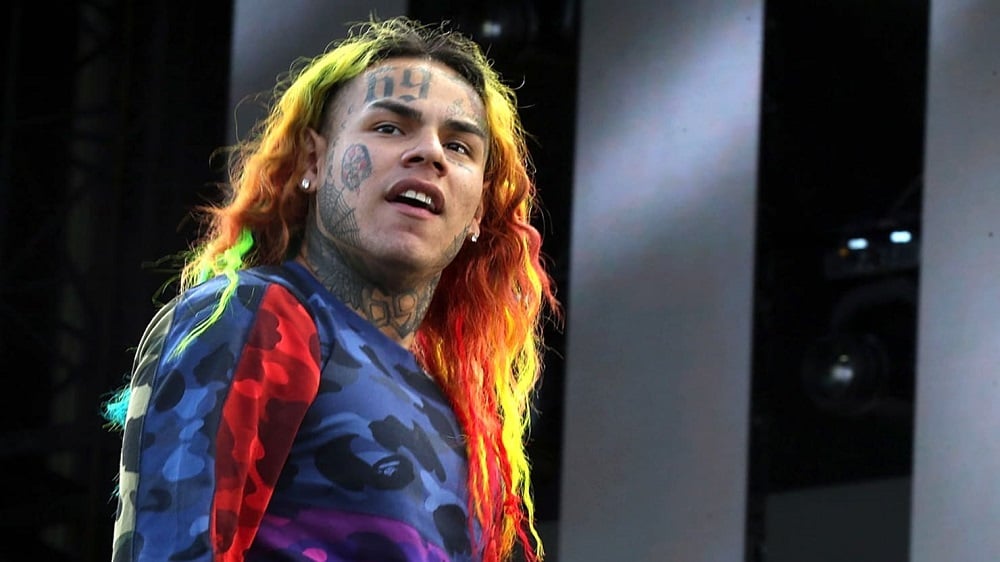 Renowned rapper Tekashi 6ix9ine has been arrested and is currently in Federal custody on racketeering-related charges. The alleged charge is related to his supposed involvement in the July shooting of a bystander and other gang-related issues.
Tekashi 6ix9ine has been loudly beefing with another famous rapper, Curtis '50-Cent' Jackson, over the past week or so, but it seems that back and forth bravado with 'Fiddy' is now the least of his woes.
Rapper Tekashi 6ix9ine on RICO Charges
Known just as much for his loud and charismatic persona, rainbow-colored hair and tattoo coverage than for his mic skills, Tekashi 6ix9ine has landed in hot water. The life of rappers seems exclusively tied up with gun violence more than record sales in recent years, and the case of Tekashi 6ix9ine is no different.
Although his hit single "Fefe" with Niki Minaj reached multi-platinum status across the US and hit number-3 in the US charts, the Brooklyn-based rapper could now be facing life in prison.
Tekashi 6ix9ine, known by his mother as Daniel Hernandez, was arrested in New York on Sunday night with five associates in relation to a gang-related racketeering charge, which has been linked into an incident in July where an innocent person was accidentally shot. The incident was allegedly between 6ix9ine and his boys against a rival gang.
All four men now face firearms and racketeering charges and are currently locked up in federal custody.
What Happened to Tekashi 6ix9ine?
Why is controversial rapper Tekashi 6ix9ine facing racketeering charges for allegedly being involved in a shooting? Apparently, it runs much deeper as you would expect from an alleged RICO charge.
The charges relate to Tekashi 6ix9ine allegedly operating and managing a gang that was involved in all manner of crimes from assault and robbery to drug dealing and murder.
An eight-count indictment has been issued that involves the rapper and his supposed gang. The indictment says that Hernandez and his associates "participated in the operation and management of" their alleged Nine Trey Gangsta Blood gang.
The charges relate to the aforementioned incident in July and another robbery incident in April supposedly involving his crew. Breaking down the indictment, two of the charges have a maximum penalty of life imprisonment, so at this moment, it's not looking good for the rapper.
Hernandez already had a myriad of cases and charges against his name, such as the alleged choking of a 16-year old in Houston last January. It seems that Tekashi 6ix9ine is not a plastic gangster with a fake image. It seems he is very real. It might cost him his freedom for the rest of his life.
Featured image from the Daily Beast.