Mariah Carey Awarded for 5 Billion Spins on Pandora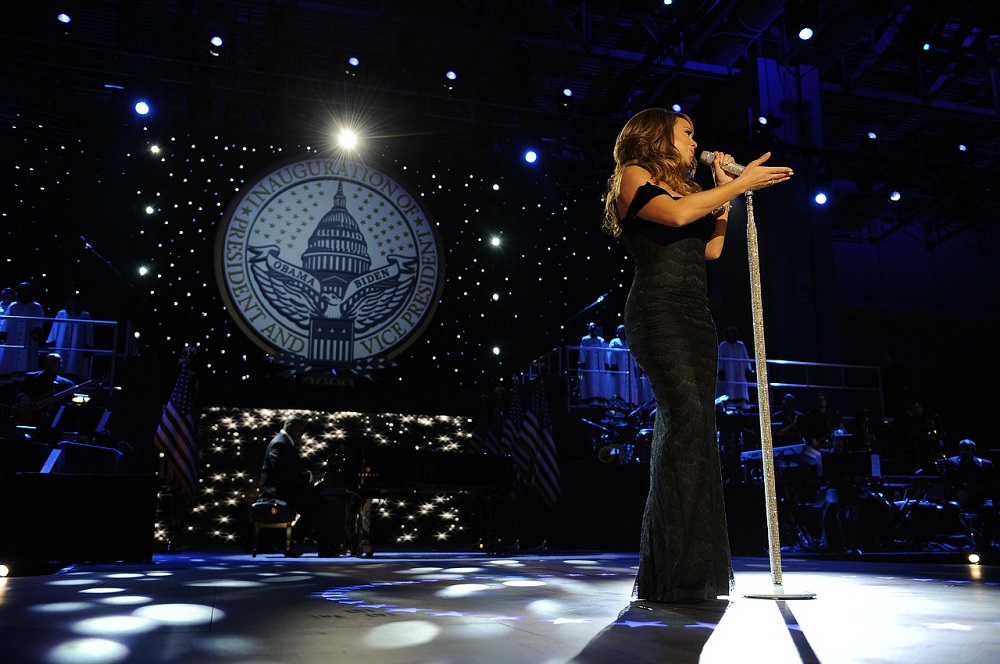 Pop music legend Mariah Carey is already one of the highest selling female vocalists of all-time and was recently awarded by Pandora for 5 billion plays on the American-based music streaming service.
When Mariah visited Pandora's office in New York to chat about new album 'Caution' earlier this week, which was released on November 16, she was awarded a plaque by the streaming network for being one of the most played artists and also for having the most played holiday song of all-time.
Vast Repertoire of Mariah Carey Hits
The online streaming service has awarded the singer for her head-spinning numbers. Mariah Carey is known for her vast repertoire of classic pop songs throughout the 1990s and early-2000s such as Dreamlover, Hero, and I Know What You Want, just to name a few.
One of the industry's leading music streaming services, Pandora, has decided to honor the sultry songstress for getting close to 5 billion spins on their network.
One of Mariah's most famous songs, the classic All I Want For Christmas Is You already has over 308 million plays on Pandora and is the all-time leader for holiday songs on the streaming network.
Other ultra-famous holiday songs on Pandora include Nat King Cole's "The Christmas Song," Brenda Lee's "Rocking Around the Christmas Tree," and "Have Yourself a Merry Christmas" by Frank Sinatra.
Highest Selling Female Vocalists
Mariah Carey is one of the highest selling female vocalists of all-time, selling over 200 million records across the globe since the start of her recording career in the early-1990s. She is the third highest selling female artist of all-time in America, amassing over 60 million certified album sales.
Mariah Carey signed a ground-breaking $100 million record deal with Sony back in 2000 and was paid $21 million upfront. The deal didn't work out as expected. She was dropped by Sony a few years later with a $28 million golden handshake after only releasing one album. It was a fantastic piece of business for Carey at the time even though musically it didn't work out for her.
The singer also recently made the news after being paid $50 million as an inconvenience fee for breaking up with former billionaire boyfriend James Packer.
Mariah Carey is a woman of many talents who can make money without even making music. Her latest accolade from Pandora is a sign she still has value in the market today even 35-years after first debuting.
Featured image from Pixabay.