Leonardo DiCaprio Launches Vegan Clothing Range to Save Primates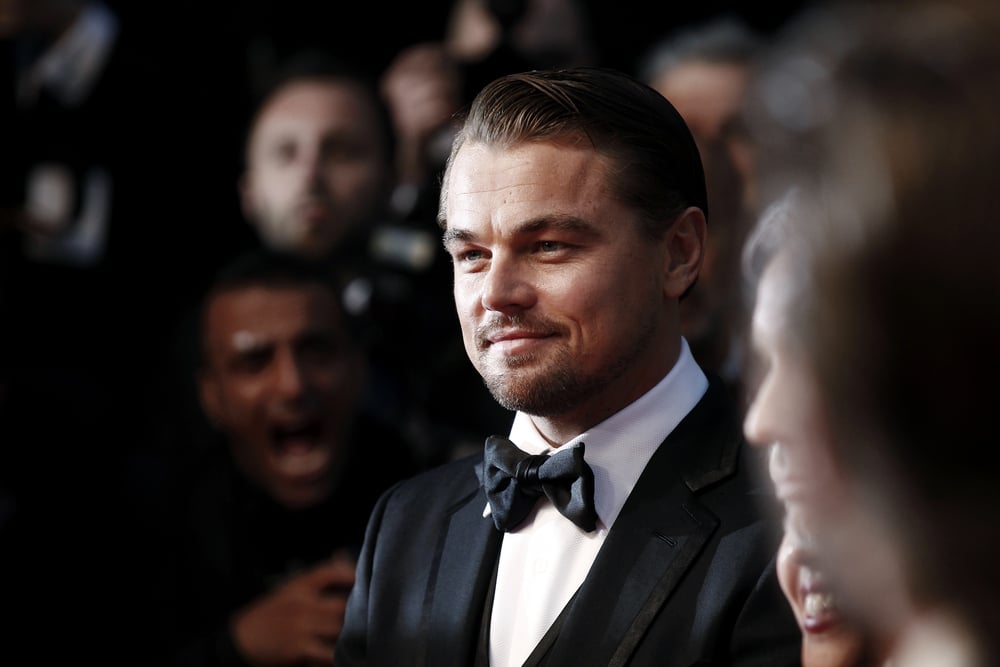 As well as celebrating his 44th birthday this last weekend, actor and millionaire Leonardo DiCaprio has also just launched a range of vegan T-shirts and sweatshirts.
DiCaprio is well known for his environmental philanthropy and backing of social projects and startups focused on improving our planet. His latest partnership to create the vegan clothing range is with vegan primatologist Dr. Jane Goodall.
Titled "Don't Let Them Disappear," the line of clothing is a collaboration between the Leonardo DiCaprio Foundation and the Jane Goodall Institute.
The Jane Goodall Institute's primary goal is to protect chimpanzees and other primates. DiCaprio, via his Instagram announcement, says the clothing range has been launched:
"To raise awareness for ape conservation and support teams on the ground working to save this incredible species."
The T-shirts and sweatshirts are organic and eco-friendly and include the "Don't Let Them Disappear," slogan. They will only be available for a two-week flash sale.
The Leonardo DiCaprio Foundation
Goodall also joined DiCaprio earlier this year for the 20th anniversary of his Leonardo DiCaprio Foundation, which raised $7 million with a celebrity auction and gala for the event.
DiCaprio is known to have invested in a vegan snack company, Hippeas, as well as Beyond Meat, a startup that produces plant-based meat alternatives. In 2017 he received the World Economic Forum Crystal Award for his environmental work, and in 2018 was awarded the "Prince Albert II of Monaco Foundation Prize," again for his work protecting the planet.
The Leonardo DiCaprio Foundation has funded over 70 projects, in 40 countries with over $80 million since 2008.
The much-loved actor celebrated his 44th birthday on November 11 at a private membership club in L.A with famous pals including Jay-Z, Beyonce, Jennifer Aniston, and Gwyneth Paltrow. He's set to star next in Quentin Tarantino's ninth film "Once Upon a Time In Hollywood," alongside Brad Pitt.
DiCaprio's generosity doesn't stop at his work to save the planet. He's recently put back up for sale a near-$2 million Silverlake home he originally purchased two-decades ago for a family member when he first shot to fame with "Titanic." The star himself is worth an estimated $245 million.
Alongside his other environmental causes, DiCaprio is one of a number of sea-loving millionaires and billionaires who channel their efforts into protecting the world's oceans.
Featured image from Shutterstock.