Are Millionaires the New Custodians of Our Oceans?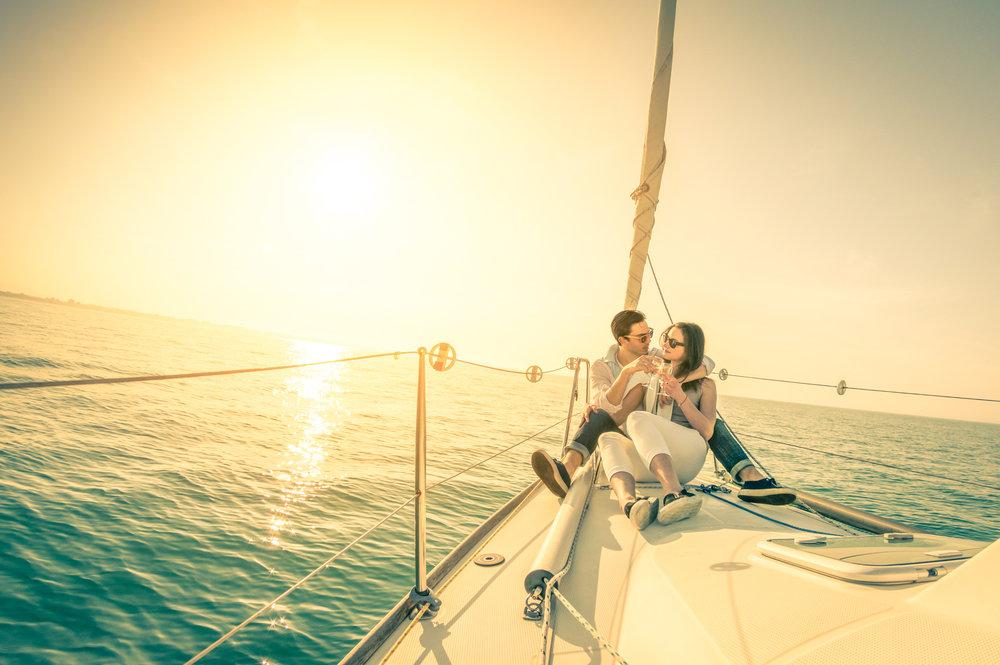 The world's richest people are renowned for taking to the seas to enjoy their wealth. Now, many millionaires are developing a heightened environmental conscience and becoming custodians of our oceans as well.
They're creating foundations, donating money, and even their precious ships, to help protect the blue playgrounds they love.
The Monaco Yacht Show
As well as showcasing million-dollar mega yachts and every accessory imaginable, the Monaco Yacht Show is a beacon of hope for marine conservation projects.
This year's show in late September opened with the 2nd Monte-Carlo Gala for the Global Ocean. The gala is a charity event organized by the Prince Albert II of Monaco Foundation and Milutin Gatsby the Global Fundraising Chairman.
It's backed by the show's organizers and this year's event chairs included Madonna, Orlando Bloom, Gerard Butler, Pierce Brosnan, Robert F Kennedy Jr., and many more.
Prince Albert II of Monaco has made oceans the priority of his foundation saying:
"The oceans are the lungs of our planet. Our standard of living, our economy and even our health depend on it. But they are seriously threatened by the consequences of climate change and marine pollution. I believe that all is not lost if we work hand in hand."
The $27 million proceeds from this year's event will be used to fight plastic pollution and ocean acidification, protect corals and endangered species and develop marine protected areas.
The Leonardo DiCaprio Foundation
Leonardo DiCaprio, net worth $245 million, was awarded the "Prince Albert II of Monaco Foundation Prize" for his philanthropical work towards protecting the planet.
DiCaprio's foundation donated at least $11 million to ocean conservation in 2014, $7 million at the "Our Oceans" conference and $3 million to Oceana.
In 2017 the foundation donated $15 million, and then a further $20 million, in grants to organizations with impactful environmental projects. Di Caprio said at the time:
"We have a responsibility to innovate a future where the habitability of our planet does not come at the expense of those who inhabit it."
The actor's foundation also partners with National Geographic Pristine Seas and has, since 2010, funded 70 high-impact projects across 40 countries with a "total direct financial impact" of over $80 million since 2008.
The Bertarelli Foundation
Ernesto Bertarelli, a Swiss pharmaceutical billionaire and wife Kirsty, created the Bertarelli Foundation which has funded marine reserves in Belize and the Indian Ocean.
The Pew Bertarelli Ocean Legacy Project, formed in 2017, aims to create 15 large marine reserves by 2022. The legacy project was created with the goal of establishing these ecologically significant, protected areas, the first generation of "great marine parks."
11th Hour Racing
The wife of former Google chairman Eric Schmidt, Wendy, an avid sailor, formed 11th Hour Racing as part of the Schmidt family foundation. The organization and racing team works with the sailing community and related industries to improve operating practices in order to restore the health of the oceans.
It supports many ocean-focused causes including those involved in monitoring and addressing the ocean waste and plastic problem. In 11th Hour Racing's latest report, citing them as the most sustainable team to compete in the Volvo Ocean Race, says:
"We managed to significantly reduce our footprint, educated thousands of fans on renewable energy and plastic pollution, and most importantly we were able to leave a lasting legacy."
The International Seakeepers Society
This society gives million-dollar yacht owners another way to help the oceans, by lending their yachts to scientists. The non-profit matches yacht owners with scientists who often spend massive amounts of their funding and research budgets on chartering vessels to do their ocean-based research.
Seakeeper's yacht specialist Tony Gilbert says:
"Ninety percent of a scientist's small budget will go towards chartering an expedition vessel. We're allowing them to save all that money and put it to a better use, such as paying lab assistants and the actual research itself."
Billionaire mathematician and hedge fund manager James Simons is worth around $15.5 billion. His $100 million-dollar yacht was used by scientists for a shark research expedition near to Antigua.
OceanX
Ray Dalio, another hedge fund magnate, and worth around $18 billion, created OceanX. The organization has designed a purpose-built, and one of the most advanced exploration yachts complete with its own laboratories, submarines, helicopters, and media production center.
The Alucia2 was the first to explore the deep ocean around Antarctica taking one of its submarines below 1,000 meters deep. The ship was used extensively in the ocean protection inspiring "Blue Planet II" series.
It will take concerted and combined government, industry, and people-led efforts to truly protect our oceans and our planet. But, it's enlightening to see some of the world's richest people not only giving back to the earth and environment but also spending their time to influence and educate others to protect the oceans.
Featured image by Shutterstock.