Global Lego Community Rally To Raise Funds For Stolen Collection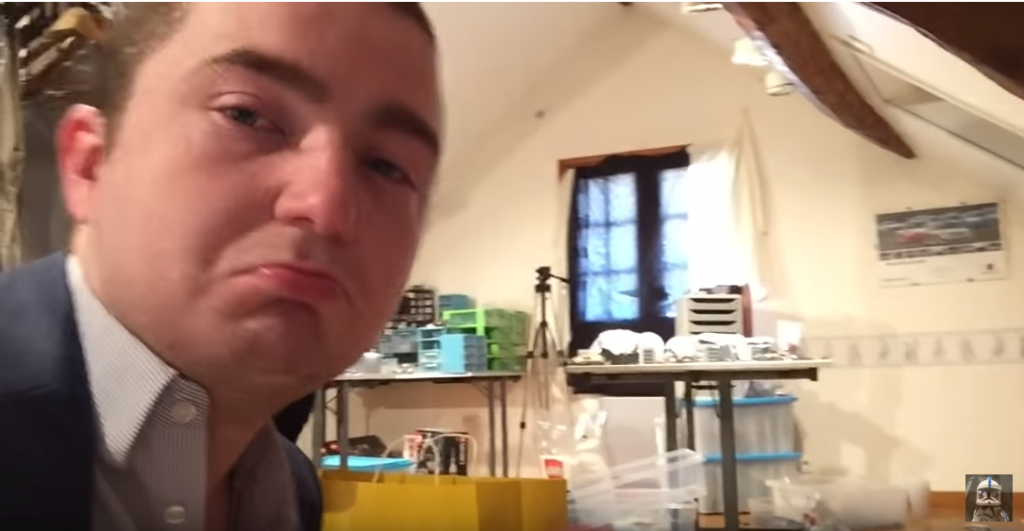 The Lego community is a funny bunch. It's rather like Star Trek. You either get it or you don't. As a child, you were probably one of three kids. The one who preferred video games over putting plastic blocks together. The one who leaped with excitement at the thought of ripping open the latest box and building something cool. Or the one who handled the package and its contents like gold, appreciating its worth. If you were kid number three, you're probably making a lot of money by now.
But regardless of your intentions with your Lego, the construction toy dating back to 1934 still draws a massive–and it seems–caring community. Yes, grown adults playing with plastic toys is a bit weird. But it turns out there are whole videos on YouTube of avid Lego fans dedicated to showing off their creations. And they rack up millions of views.
So when Lego enthusiast and master creationist French model builder Louis came home to find his entire collection of 14 years stolen by opportunist thieves, the Lego community rallied.
You don't have to be a Lego fan to get choked up watching the YouTube video with over 800,000 views in which a broken man displays an empty room where his creations used to be.
In a heartfelt and emotional recording that he shared with fans (yes, he had a Lego building YouTube channel based around the Star Wars theme–with a massive following) he said that it was not only his Lego pieces worth tens of thousands of dollars but his entire "childhood" that had been stolen. Ouch.
Lego Community to the Rescue
Luckily for the distraught Frenchman, the Lego community comes together in times of crisis, immediately setting up a Gofundme page to help Louis rebuild his collection. We may be desensitized to the war in Siria or earthquakes in Asia. But, the thought of losing plastic building blocks is simply too much for many of us to stand.
Louis said the thieves clearly knew what they were looking for, as they ignored other items of value, such as computers and watches, heading straight for his "Lego Room."
He speaks of the horror of arriving home to a trail of bricks as he bounded up the stairs expecting the worst.
Louis posted a picture on his Twitter, simply saying "Bonne nuit" (goodnight).
Lego fans across the world were left shaking in distress. What if it had been their own collection? Their Star Wars models that had been vandalized or kidnapped or their childhood ripped away? The Gofundme campaign soon started blowing up and had already raised around $15,000 by Sunday evening, leading to Louis closing the campaign.
He didn't want to make money out of his loss. After all, many of these pieces money simply couldn't buy. So, he closed the campaign and thanked everyone who contributed, promising to spend all the funds on a new LEGO adventure. Many donors also offered words of solace at this difficult time. "The people who did it are monsters," one donor said.