It's Officially World Toilet Day Today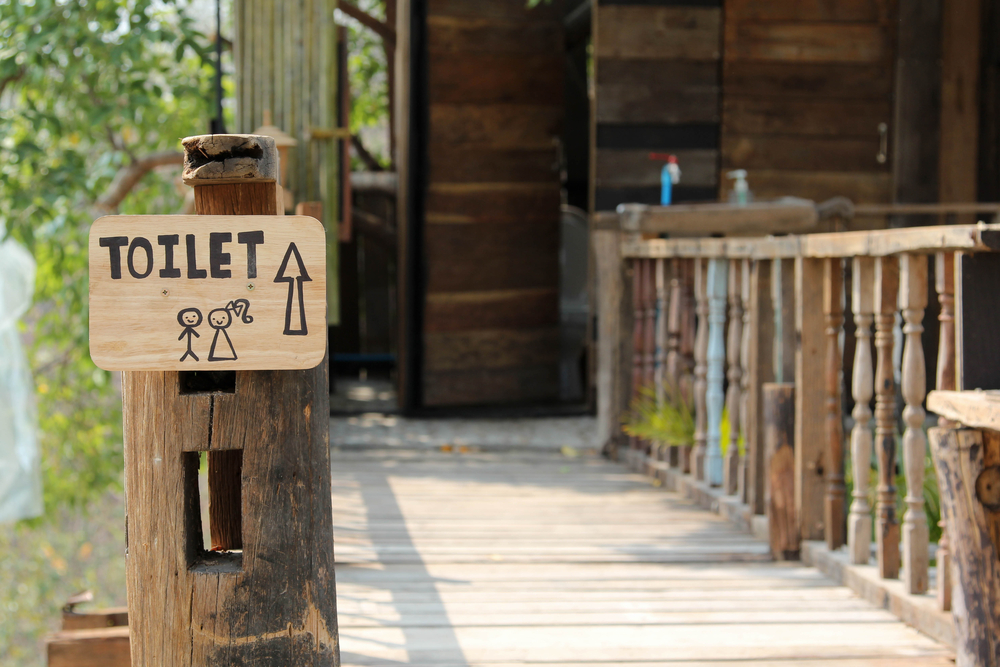 If you slept through your alarm, stubbed your toe on the bedside table, or stepped into a puddle on your way to work, you may be thinking you're having a crappy day. Well, guess what? The rest of the world is accompanying you in your mood. It's World Toilet Day today. That's not a joke but a real official United Nations international observance day. And it's actually a lot more serious than it sounds.
Why World Toilet Day?
Because nearly 2 billion people around the world use drinking water that may be contaminated with feces and 4.5 billion people live without access to a safe toilet. This means that many people are left to defecate outside which contaminates their environment, their source of water and pretty much makes them live in a sewer.
Bill Gates recognized this problem back in 2011 and launched a global competition called the Reinvent the Toilet Challenge. However, he's still struggling to scale a suitable toilet to solve the problem in areas that don't have enough water to run one.
It's not easy to build a working toilet in poor areas where water is scarce and laying an intricate network of pipes is just not a possibility. This problem is particularly prevalent in India where a massive 39% of the urban population can't use their toilet due to insufficient water.
Here's Why Having a Working Toilet Matters
If you take a look at the infographic below you'll see why it's so important to have a working toilet. Even Gandhi said that sanitation was more important than independence. And he was a pretty wise man.
Nearly 3 million people die every year due to inadequate sanitation and diarrhea is the second biggest killer among children. Which again, puts your shitty day into perspective.

If you think you're up to the challenge and want to join Bill Gates on his quest to solve the world sanitation problem, here are the guidelines that your toilet should be able to do:
Separate the germs from the usable matter in human waste and reuse valuable resources such as energy and water
Operate without connection to water or electricity
Cost less than $0.05 a day to run
Promote sustainable and profitable sanitation solutions in rural and poor urban communities
A few toilets have been designed that fit some (but not all of) the specs but scaling them is a challenge. Clear Toilet China, for example, depends on rainwater to function. While it costs just $0.03 a day, it does not produce fertilizers or delivers energy.
The Eco-San Toilet US relies on solar energy and collects 4-5 meters of cubic usable (not potable) water a day, as well as fertilizer but costs $0.02 per flush.
While Gates officially announced the winners back in 2012, the problem is yet to be solved. The WHO says that every dollar invested in sanitation yields $4.3 in return. So if you want to get involved in reinventing the toilet, you have a massive and profitable market to get into.
Featured image from Shutterstock.