David Arquette Suffers Bloody Neck on His Return to Wrestling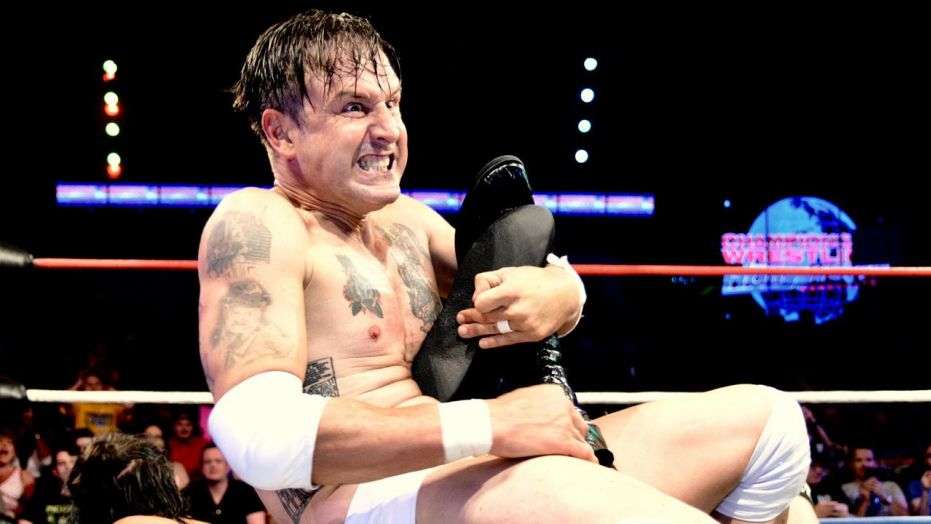 47-year old actor David Arquette was left with a bloodied nose on Friday night as he completed his return to wrestling, TMZ reports. The event which was organized by Game Changer Wrestling at LA Confidential was aired at Fite TV on a pay-per-view basis.
Arquette, who was the star of popular horror movies such as Scream and The Tripper, competed in a promotional wrestling Deathmatch, notorious for allowing makeshift weapons, in Los Angeles against the professional wrestler and ex-convict Nick FN Gage.
Arquette, who wasn't the first choice for the matchup, but was replacing an injured Joey Ryan, ran out of the ring at one point, after Gage had smashed light tubes over his head and sliced his neck with shards of glass.
The ex-convict also put Arquette through a door that had a spear inserted on its corners, hitting the actor's head. It wasn't all Gage, though, as Arquette had his moments in the match, particularly when he smashed a cannonball on Gage, after taking a beating from the light tubes used to restrict his movement.
Gage won the Deathmatch by pinning Arquette, a former World Wrestling Champion, who at that point, was more concerned with the bleeding than winning the match. Arquette, who had told Fox News, he was staging a comeback into professional wrestling in September had stated at the time:
"I literally feel like I'm Rocky, I mean like I'm in the gym sweating like crazy going to the gym every day for hours, you know, getting it, so I don't get winded so easily and putting on muscle losing a bunch of weight, so it's all about training, it's all about determination, it's all about, you know, believing in yourself."
Visibly shaken, as the blood ran through his face, Arquette ran out of the ring the second Gage was declared the winner of the matchup. He later sent out a series of tweets explaining that he was getting the necessary treatments, adding:
"Turns out Death Matches aren't my thing."
Turns out Death Matches aren't my thing

— David Arquette (@DavidArquette) November 17, 2018
Featured image from Fox News.