Gwyneth Paltrow's Goop Faces Flack Over 'Potentially Dangerous' Advice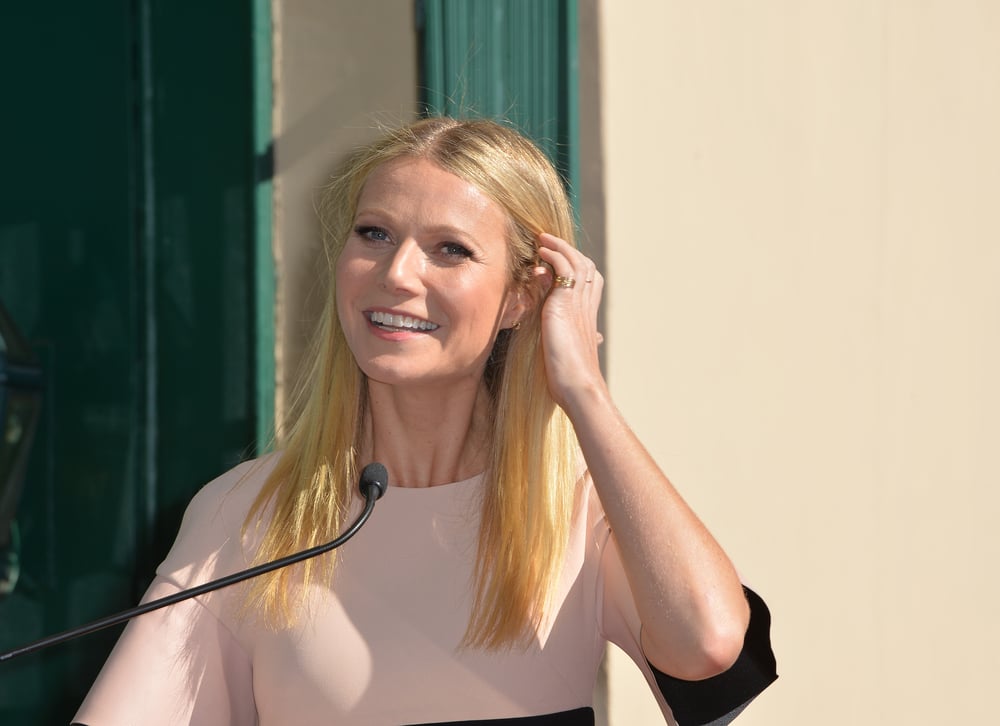 Gwyneth Paltrow has beauty, fame, and a lifestyle to make anyone envious. But these things may not be enough to save her company's reputation. The well-loved actress' firm is facing complaints in the UK and a lawsuit in the US for promoting and selling unproven health products that can potentially harm people, especially women.
According to the Times, The Good Thinking Society submitted a complaint to both the Advertising Standards Authority and the National Trading Standards, which questioned Goop's advertising compliance with British law.
This year, Paltrow's lifestyle brand raised $50 million in Series C funding, from investors including Lightspeed, NEA, and Felix Capital. The money was meant to expand the star's business in Europe.
Is Gweneth Paltrow Selling Potentially Harmful Products?
The Good Thinking Society is a non-profit organization that promotes scientific thinking. So, its members researched the products that Goop promotes and sells in the UK.
The charity accused Paltrow and her company of advertising "unproven health products." The society has brought to the attention of regulators a massive 113 breaches of UK advertising law, used to promote Goop products online and offline.
Laura Thomason, project manager at the Good Thinking Society, stated for CNBC:
"It is shocking to see the sheer volume of unproven claims made by Gwyneth Paltrow's Goop about their products, especially given that some of their health advice is potentially dangerous. Just because Gwyneth has an Academy Award, it does not mean that Goop should be given an easy ride compared to other big corporations."
The "potentially dangerous" health advice refers to "The Mother Load," supplements containing high amounts of Vitamin A, which isn't recommended for pregnant women by the NHS.
$145,000 Settlement to Avoid Lawsuit
Complaints against Gwyneth Paltrow's company and its products are also occurring in the US. In September, 10 Californian prosecutors and Goop settled a $145,000 lawsuit, filed for advertising that claimed health benefits without any scientific backup.
The products that generated the legal issue were a vaginal detox egg sold as a product that could balance hormones and prevent depression. Besides the civil penalty, the lifestyle brand Goop had to refund all buyers who had purchased any of the two products between January and August 2017.
Goop had to change its marketing as well. According to a statement of the Santa Clara District Attorney, the settlement brought new rules that stopped the company from using:
"any claims regarding the efficacy or effects of any of its products without possessing competent and reliable scientific evidence that substantiates the claims."
Controversy Is Good for Business

Gwyneth Paltrow disagrees with some of the accusations against her company and the products it sells. In an interview for BBC News, the Oscar-winning actress stated:
"We really believe that there are healing modalities that have existed for thousands of years, and they challenge maybe a very conventional Western doctor that might not believe necessarily in the healing powers of essential oils or any variety of acupuncture — things that have been tried and tested for hundreds of years. And we find that they are very helpful to people and that there's an incredible power in the human body to heal itself."
Despite the lawsuits, Goop seems to do well with every new accusation of pseudoscience. The company is currently worth $250 million, and its growth seems to be connected to how Paltrow and her team use controversy to generate buzz about products and drive sales.
Earlier this year, she told Fortune that her company had tripled its revenues since 2015 and she expected the sales to double again in 2018.
In 2014, Forbes estimated Gwyneth Paltrow's net worth at $140 million. But the actress's fortune has been growing ever since, thanks to her company. She's also a host for wellness conferences, where ticket prices start at $400.
Featured image from Shutterstock.