Will Money Motivate Kevin Durant into Taking a $221-Million Contract?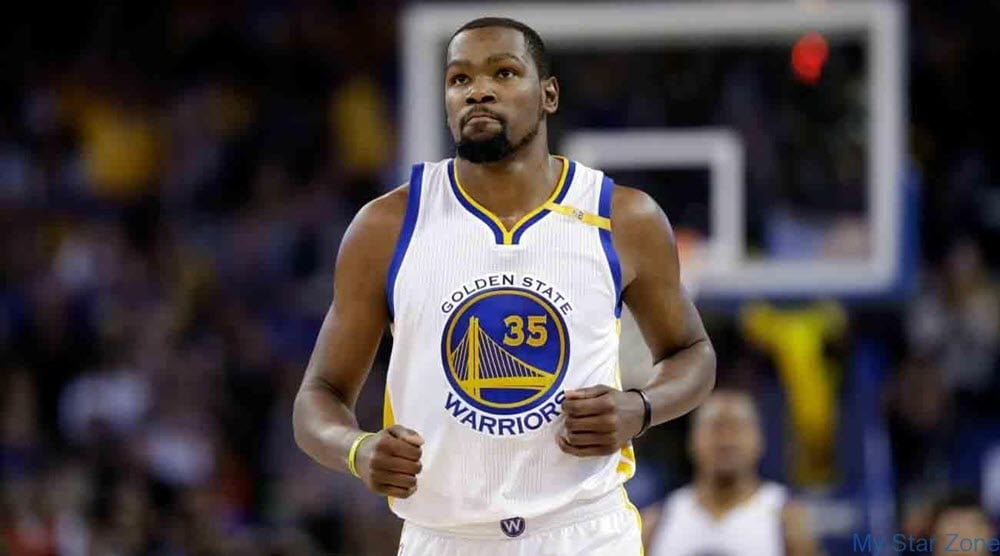 Money may not be the most important thing for Kevin Durant. For the moment, the NBA superstar is playing for the Golden State Warriors. That could change as early as next year.
Kevin Durant is going to be a free agent again, which opens up some questions about what really motivates that 10th highest paid player in the NBA.
The last time Kevin Durant was a free agent, some strange things happened.
He decided to defect from the Oklahoma City Thunder for a shot to post some big numbers out West. While his move to the Golden State Warriors wasn't without controversy, it has netted him two NBA championships in the process.
Kevin Durant May Opt for Glory
After the 2017 season, Kevin had the chance to exercise a player option in his two-year, $54.3 million USD contract with the Golden State Warriors. He declined and became an unrestricted free agent instead.
Curiously, he then signed on with the Warriors for another year, at a salary which was less than the maximum possible.
Taking less money might not make sense from a business perspective, but it allowed the Warriors to pick up a few other free agents, and retain the bench that made the 2017 championship possible.
It could be argued that Kevin Durant's willingness to take a lower salary was motivated by his desire for another shot at a championship. Also, he makes more than $30 million USD a year once all his endorsement deals are factored in.
There may be more than money on Kevin Durant's mind, which makes his upcoming free agent status interesting, to say the least.
No Shortage of Options
No matter where Kevin Durant goes, he will be getting a pile of cash.
When he opts out of his current deal next summer he will probably be looking at a 5-year, $221 million Supermax offer from the Golden State Warriors, or a 4-year, $164 million from pretty much any other NBA team.
The key factor for Kevin Durant may have a lot more to do with winning another championship. He has already put together an impressive set of career stats, and another NBA championship would just add to his outstanding record.
It is anyone's guess what team Kevin Durant sees as a viable contender for another championship. Most teams in the NBA would probably welcome him with open arms, despite his stratospheric price tag.
The Drama Is Here
Kevin Durant's upcoming free-agency is already causing some problems for the Warriors. According to reports, Draymond Green was suspended from the team because of his unprofessional conduct yesterday.
What started as an on-court disagreement between Durant and Green, turned into a full-blown locker-room blowout. Apparently, Green let Durant have it over the potential he might leave the Warriors, among other things.
Warriors guard Shaun Livingston commented on the explosion after the game:
"Team spirit. Guys wanted a different outcome than what happened. Obviously, Dray had the turnover, guys might have thought they were open or wanted the basketball, didn't get it. Things happen like that in sports. But it was good to see some fire, some emotion."
If Kevin Durant decides to walk away from a 5-year, $221 million USD deal with the Warriors, there could be a lot more "emotion" on the Warriors' side of the court next year.
Featured image from MyStarZone.